TDK Develop New Biosensors For The Digital Self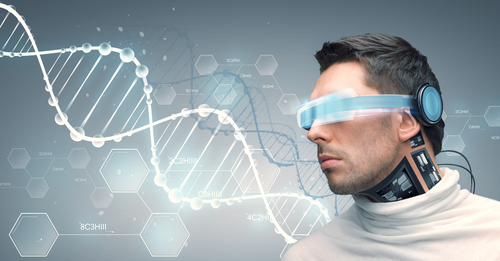 To optimize utility, wearable sensors should not only transfer data gathered by sensors to the cloud databases, but they should also independently perform complex data and signal processing and analysis, thereby reducing data transfer load to the Smartphone, PC, system and database.
by Rakesh Sethi, Vice President, General Manager R&D, TDK U.S.A. Corporation
TDK is developing a new line of wearable sensors, designed to be components of the Internet of Things (IoT). These new prototype wearables are being developed and tested for use in a broad range of healthcare fields, including preventative medicine, diagnosis and treatment, prognosis, nursing care and health promotion.
TDK's prototype wearable devices are also designed to enable partners who are focused on comprehensive research programs aimed at prevention and diagnostics. The main goal of these development and testing efforts will be to provide holistic integration of data analysis techniques and links to the healthcare providers.
Figure 1: 24-hour remote monitoring system for healthcare providers.
Society functions on perception of how well one appears to others. Over the centuries, human vanity was aided by reflections and images as seen by mirrors. Recently, brands have been catering to society to reward users with a sense of well-being and status. A new car, a designer handbag, shoes and apparel all allow people to feel special. Several unsuccessful attempts to quantify brand awareness have been made. In reality, the promise of brand satisfaction remains partially fulfilled as it has not been easy to measure the true well-being of users. This well-being and status is fleeting and will remain elusive unless we can measure the inner well-being of the consumer. Modern wearables technologies offer the promise to quantify likes, dislikes, and state of cognition during all stages of brand promotion, awareness, and retention. Mirrors have achieved a closed loop feedback of pseudo-reality: how well we appear to others as seen from our eyes and not how well we really feel.
TDK revolutionized the music industry in past with high quality audio and video recording media. Now TDK is on path to do the same for the health and wellness space, by developing new technologies targeted towards digitization of the inner self. TDK's prototype wearables have been designed to explicitly do that.
Quantification of physical fitness: TDK is working on new wearable technologies to assist in the assessment and quantification of physical fitness. The state of a user's fitness may be judged by exogenous data such as posture, gait, reaction time, meal consumption time, sleep quality and cognitive overload. While most consumer-grade wearables can quantify some of these parameters, they lack comprehensive population data to allow meaningful correlations to well-being. TDK is evaluating new technologies to provide a more comprehensive view of these parameters, along with meaningful feedback and insights.
Figure 2: Human Life Roadmap: Dementia via a Lifestyle-related disease
Quantification of emotions and stress: TDK's wearables aim to provide a mirror that depicts a user's mood index - for instance, to determine whether the user is happy, sad, excited, bored, or anxious. One goal of TDK's development in this area is to provide mood feedback that may be used to manage human resources or optimize productivity. For example, algorithms on TDK devices could be used to help manufacturing partners optimize the workflow to achieve a higher productivity and employee safety. In particular, NEC and TDK have teamed up on providing a platform on cloud that is designed to allow for managing production line workers. Retailers may also be able to benefit from similar algorithms by harnessing the social media responses of participants to help improve customer satisfaction and vendor service.
Figure 3: NEC's Emotion Analysis Solution
Quantification of automobile driver health: A multitude of automobile accidents are caused by poor driver health. TDK algorithms are being developed to aid in the detection of abnormal heart rate and stroke-like symptoms in a timely fashion. Such biosignal assessments may be of use to auto makers to help improve the safety of their vehicles. These capabilities may also one day be used to link verified medical signals to advanced driver assistance systems (ADAS) for emergency help.
Figure 4: NEC Emotion Analysis Solution, continued: Fleet management
Quantification of social media responses: TDK is working on technologies to allow brands to measure not only likes and dislikes, but also the true underlying signals of cognition that precede and follow sales. Such data could be used to allow brands to ascertain the likelihood of client retention. Algorithms built in conjunction with TDK's wearables are being developed to allow for quantification of impulses and correlate them probabilistic signals that may indicate actions.
Figure 5: An example of a vital dataset collected via TDK wearables.
Quantification of biosignals: TDK is developing technologies designed to collect and evaluate biosignals emerging from human body to aid in the early detection of cognitive decline. For example, sensors are being developed to evaluate a mix of voice and heart rate data.
Quantifying pain: According to many reports, US consumers alone spent approximately $61 billion in 2017 on pain therapies, and companies marketing pain-related products are expected to generate revenue of around $70 billion by end of 2024, growing at a CAGR of around 4% between 2018 and 2024. Most of this spend is towards medicine, rehabilitation, exercise etc. Not many wearables have focused on the quantification of the pain signal. TDK is developing wearables intended for measurement of pain through algorithms and the assessment of audio, heart rate, motion and sleep biosignals.
Specifically, TDK is targeting technologies that would monitor multiple biological signals (cardiac potential/ECG, pulse wave, acceleration and skin temperature) at the same time. The goal is to automatically extract and record, based on the measured biological date, parameters such as heart rate interval (HRI), pulsation interval (PPI), and body movement amount.
24 hour remote monitoring system for medical and nursing care for the Aged:
Over the last decade:
Exponential rise of cost of healthcare in USA

~$7 trillion annually, 27% GDP & ranked 37th in Worldwide Quality of Care

Test costs, re-hospitalizations, lack of ownership

Increase in aging population130 million people on Medicare and Medicaid

Life expectancy for 65 yrs. old now 19 yrs. (was 15 yrs.)

Shift towards digital and connected health

75 M adopted tele-medicine, chronic illness- big pole but only 3% attach rate for wearables
TDK is evaluating technologies to seamlessly collect the vital information of elderly patients such as pulse, blood pressure, heart rate, emotional condition and data/alert transmissions to medical personnel and family at any time.