A cost-effective path to ASIC design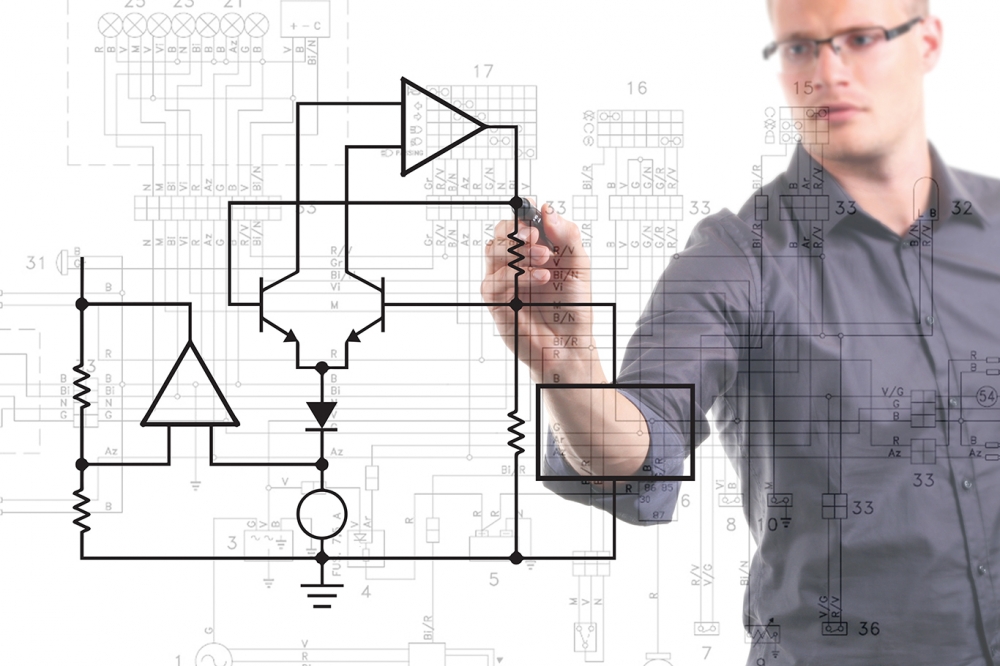 Application specific integrated circuits (ASICs) are microelectronic rock stars of unique functionality. Not even the sky limits ASICs; deep space probes routinely hoist II-VI and III-V engineering feats to the planets and beyond. But does ASIC design by nature require massive capital outlays?

The experts at Swindon Silicon delve into the processes, pitfalls and promise of ASIC design along an easier yet effective pathway.
Electronics manufacturers turn to application-specific integrated circuits (ASICs) to optimise their products for higher volume production, reducing their size and hiding their circuit techniques from view. There is a common misconception that ASICs are unjustifiably expensive, or take prohibitively long to design. In reality, ASIC developers have tricks up their sleeves that can make an ASIC solution convenient and widely accessible, as explained by Dr Mike Coulson, Analogue Design Manager at mixed signal ASIC company Swindon Silicon Systems.
The role of an ASIC
An ASIC is a chip designed and optimised for a particular application. It combines numerous separate analogue and digital components into a single, compact package, allowing an electronic product to assume an otherwise impossibly small form factor. It allows the specifications of each aspect to be rigorously optimised against cost, delivering differentiating performance whilst freeing the Bill of Materials (BoM) from over-specified off-the-shelf parts. It also hides any potentially novel circuit techniques from prying eyes: an ASIC is far more difficult to reverse-engineer than a printed circuit board (PCB) where the components are marked and wired together in plain sight.
Despite the potential benefits, many companies shy away from considering a bespoke ASIC due to the perceived investment and/or timescales required. They perhaps believe that bespoke means starting from scratch: a ground-up design of every aspect of the ASIC. There is a place for this in some designs, namely the highest volume parts where silicon area and fabrication costs must be absolutely minimised, and where the upfront investment is justified. But in all other cases, an experienced ASIC design company can employ various techniques to minimise non-recurring engineering (NRE) costs and hugely accelerate time to market.
Co-packaging off-the-shelf die
A typical ASIC project is to integrate the analogue and digital electronics of a customer's sensor or actuator product. When the product already exists as a prototype, or as a first production version, it will likely be built from off-the-shelf ICs. The analogue part is often quite custom, involving many separate chips and supporting passives (capacitors and resistors), while the digital aspects are often provided by an off-the-shelf microcontroller unit (MCU).
It is always wise to consider whether the MCU is being fully occupied, as standard parts are designed with versatility in mind, and are commonly over-specified for their ultimate role. But if the MCU is offering value for money, it may be possible to source the 'bare die' in a cost-effective fashion. This means purchasing the MCU chips before they are encapsulated in the black plastic 'packages' that we are used to seeing on the PCB. The bare MCU die can then be 'co-packaged' with any custom-designed die, so that they sit side-by-side or even on top of one another inside the custom package. The die are connected together internally, for example by microscopically thin bond-wires.
A key advantage of co-packaging is design scope minimisation — it allows the ASIC designer to focus on the unique aspects of the design, or those where cost can most readily be optimised. This is often the analogue componentry, due to the sheer number of discrete components it can involve. By narrowing the scope of the custom-designed die, the NRE and time to market can be significantly reduced, while returning the same improvements in form factor.
IP reuse
Swindon are well placed to employ another cost and time-saving technique, which is open to longer-established ASIC companies. This technique is intellectual property (IP) reuse. With 50 years' experience of delivering custom ICs, especially into automotive and industrial applications, there comes an abundance of acquired circuit block IP. Most of this IP is proven in the field, working right now in billions of chips and operating in some of the harshest imaginable environments. These ready-made circuit blocks can be deployed into a new project with few or no changes, and shortcut much of the design and verification time.
In addition to the circuit designs themselves, there is also less tangible yet highly valuable knowhow that an experienced team offers. For example, a design team that has specified and created numerous different analogue-to-digital convertors will quickly recognise the architecture most suited to a particular specification. This experience jump-starts the early design process, ensuring rapid progression from initial engagement to a costed ASIC proposition.
IP purchase
When in-house IP is not available, there is an alternative way to accelerate timescales and reduce NRE. Instead, designers can license IP blocks from specialist vendors and incorporate them onto the custom-designed silicon. This can work well for complex yet orthodox IP blocks — like radio transceivers supporting particular standards. IP obtained in this way can often be tweaked in-house, allowing it to meet customer-specific requirements. This kind of flexibility means that extremely complex systems can be monolithically integrated in far shorter timescales than when starting from scratch. This approach also brings with it peace of mind since licensed IP has also been exhaustively field tested through its use in many products across industries.
The ASIC design process
If you are wondering whether an ASIC might benefit your product, approach a reputable ASIC supplier for advice. Companies serving these needs should have wide-ranging skills supporting every aspect of the circuit's design from concept through the prototype stage; the best consulting companies will be willing to work with their customers through initial production. Further, they should offer the ability to continue working with customers on subsequent design iterations, reusing circuit IP as needed to accelerate production cycles. When Swindon receives a new enquiry, company experts serve as consultants, working to understand customer ambitions and their wider system. This allows our experts to recommend the best partitioning of the system between the actual ASIC and external components, as well as the best partitioning of ASIC electronics. Swindon then produces a costed proposition before developing the ASIC's formal requirements that are based on customer input and Swindon's own expertise. Working from these requirements, an architecture is developed with individually-specified sub-blocks; the sub-blocks are passed to a team of designers for implementation. The timescale for developing an ASIC, from initial requirements to production-tested devices, will vary according to the complexity of the design. But in all cases it is essential to work with a full turnkey supplier, who can take responsibility for all aspects of the project, from initial consultancy, through packaging and qualification, to production test and supply.
A bespoke ASIC can secure the competitive edge for your product. An experienced supplier will provide an optimised solution for your application, and will know all the techniques to deliver your custom chip as rapidly and efficiently as possible. This allows them to ensure the greatest and soonest possible return on your investment.