Canonical teams up with MediaTek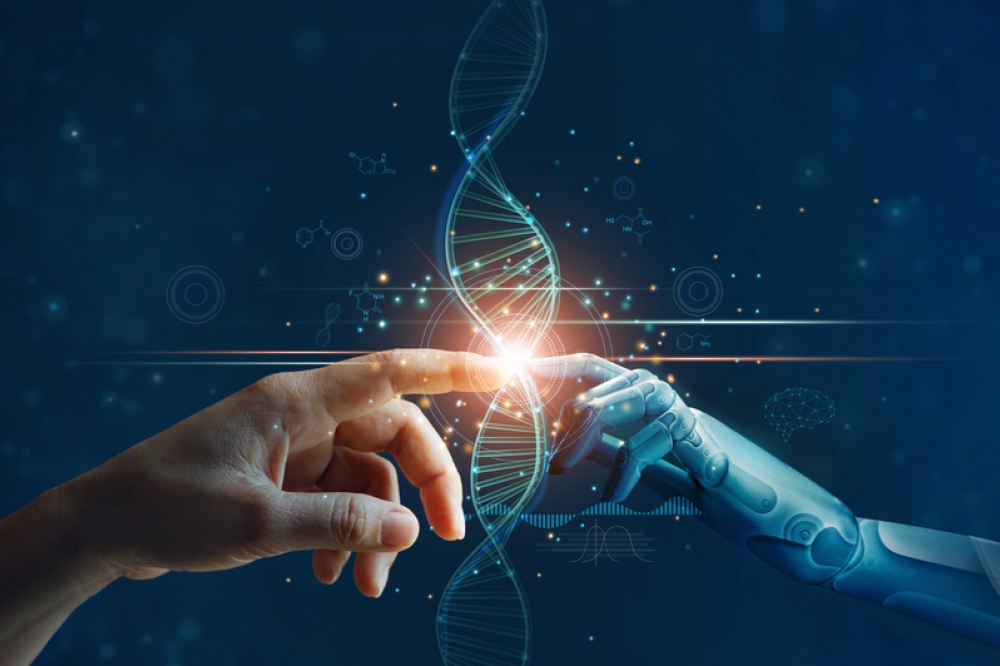 Canonical has announced the first Ubuntu images optimised for MediaTek's Genio 1200 System on Chip (SoC). The solution spurs AI innovation for enterprises, startups, emerging brands and leading ODMs in diverse markets.

By partnering to enable Ubuntu on the Genio platform, MediaTek and Canonical will make it easier for developers, innovators and the embedded community to take advantage of this power-efficient, high-performance IoT SoC. The collaboration ensures developers and enterprises can create reliable and secure devices, benefiting from up to 10 years of enterprise-grade Ubuntu support, security updates, and anywhere, anytime connectivity. Devices built on the MediaTek Genio platform and Ubuntu enjoy reliable and efficient over-the-air updates, enabling the next generation of secure, open and extensible IoT devices.

The industrial-grade images are available for Ubuntu Server 22.04 LTS and Ubuntu Core 22. New images will be announced soon for Ubuntu desktop. MediaTek and Canonical will jointly provide enterprise-class hardware and software support, and offer long-term security maintenance for 10 years, enabling partners and customers to focus on their core applications and accelerate time-to-market.
Empower vision-based AI workloads for edge devices
MediaTek Genio is a complete platform stack with powerful chipsets, open platform software development kits (SDKs) and comprehensive developer resources and tools for consumer, enterprise and industrial applications with vision and voice edge processing.
Genio 1200 integrates four Arm Cortex-A78 cores and four Arm Cortex-A55 cores, as well as an Arm Mali-G57 GPU, for compute-intensive applications. The chipset is highly energy efficient to deliver longer battery life and allow designers to use fanless enclosures or off-grid power solutions. Additionally, the highly integrated design and small footprint helps to reduce BOM and development costs.
The Genio 1200 supports the latest multimedia standards capabilities to power rich applications across verticals, including retail, warehouse management and the smart home. The chipset's powerful graphics capabilities and support for two 4K displays at 60Hz make the Genio 1200 ideal for digital signage and visual retail applications.
"With the latest version of Ubuntu on Genio 1200, device makers can count on enterprise-grade security and high performance to meet the growing computing demands of the IoT industry. Furthermore, MediaTek and Canonical are helping customers to reduce development costs and accelerate time-to-market," said Richard Lu, Vice President of MediaTek's IoT business unit.
An easy-to-use software development flow and a faster time to the market
Challenges are pervasive in embedded software development, and choosing the right combination of reference platform and operating system is among the most significant decisions device manufacturers need to make. Furthermore, enabling a secure operating system and ensuring it works out-of-the-box on a hardware platform is among the most time and cost-consuming tasks.
With this partnership, Canonical integrates the latest MediaTek kernel patches and delivers optimised Ubuntu images for the Genio 1200 SoC, reducing customers' time-to-value. Device manufacturers can focus on developing and shipping certified products, with Canonical providing long-term support and security updates.
Reliable and efficient over-the-air updates
With the modern proliferation of IoT devices, delivering reliable software updates to low-powered, inaccessible, and often remotely administered embedded systems is significantly challenging. Faulty updates can cause IoT devices to become unstable, and fixing them requires costly manual intervention through on-site engineer visits or device recalls. With Ubuntu Core, MediaTek and Canonical solve the update challenge for large-scale deployments of embedded devices via automated, transactional updates.
Ubuntu Core's bullet-proof mechanism only installs the over-the-air updates if 100% successful, reducing downtime by never leaving the system in a broken state. Enterprises can then manage the entire lifecycle of the devices in the field with a long-term support commitment for up to 10 years.
"MediaTek's Genio 1200 combines a powerful CPU, GPU and AI Processing Unit (APU) to achieve impressive AI inference performance with low power consumption. Pairing the Genio platform with Ubuntu Core and long-term support is bound to become a 'must have' for countless IoT applications," said Cindy Goldberg, Vice President of Silicon Alliance at Canonical.