EU Research Giants To Partner For Next-gen Innovation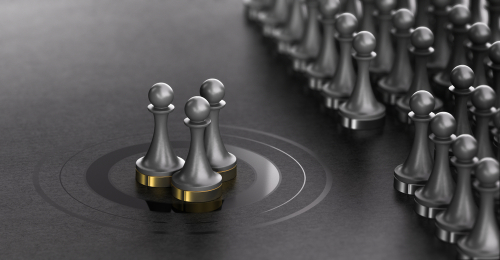 Europe's largest free-standing research agencies jointly announced at the SEMICON West conference in San Francisco that they would cooperatively address some of the most vexing challenges of next-generation semiconductor design including device-level security, neuromorphic and quantum computing technologies. Mark Andrews, Silicon Semiconductor Technical Editor
Leaders representing the largest non-university research organizations from across Europe gathered at the SEMICON West trade event on 9th July to announce that their organizations, with the endorsement and support of the SEMI trade group, would cooperatively seek to create next-generation computing innovations and device-level security solutions. Their work is expected to create entirely new approaches to computer logic and memory based upon emerging quantum technologies and neuromorphic research that they anticipate will deliver products far exceeding the capabilities of todays fastest and most energy efficient silicon-based devices.
The announcement came as a surprise addition to a press conference originally called by leaders of France's CEA-Leti, a technology research institute at CEA Tech and the Fraunhofer Group for Microelectronics and Fraunhofer's Research Fab Microelectronics Germany (FGM) to discuss their organizations' capabilities to deliver hardware technologies enabling artificial intelligence (AI) processing at the edge of networked systems benefitting an array of mobile devices, the IoT and autonomous vehicles.
While the organizations did not indicate why the announcement was expanded to embrace greater ambitions or its timing coinciding with the SEMICON West event, the groups have collaborated in the past on a large variety of programmes. Following their announcement, CEA-Leti and the Fraunhofer institutes were joined by Dr. Luc van den Hove, President and CEO of the imec research group, to celebrate the three-way partnership. Imec has primary research institutes in the Netherlands and Belgium as well as locations in the US and Asia. Collectively, the institutes have more than 9,000 researchers and more than 30,000 square meters of clean room space for research, prototyping, testing and related developmental activities.
The 9th July announcement is considered the most ambitious for the organizations to date, with three main objectives designed to tackle and resolve some of the most challenging and potentially highly profitable areas of advanced technology research ever attempted. With the announcement coming during the same month as the 50th anniversary of the first lunar landing (20th July 1969,) the efforts could be considered Europe's equivalent of the United States' 'Moon Shot' that accelerated American and global technologies while serving as the culmination of the 1960s space race between the US and the former USSR.
Speaking on behalf of CEA-Leti, CEO Dr. Emmanuel Sabonnadière, said that a key reason behind the joint approach in the three main areas of research—neuromorphic computing, quantum technology, and 'trusted device' security - was built around the idea of harnessing the research power of Europe's preeminent organizations and to avoid such pitfalls as duplicative efforts or following 'dead end' leads.
"Now that we have the three institutes working together, we won't duplicate one another; we share information so we have a cooperative programme that is focused on results," remarked Sabonnadière.
Echoing the remarks of CEA-Leti's chief, Dr. Patrick Bressler, the managing director of FMD, said that by joining forces with imec, the three organizations expect to accelerate their most advanced programmes through consultations and new joint activities that will be more fully defined in the coming months. While the institutes said they expect to accelerate present and new programmes, the process is just beginning so it was 'too early' to speculate concerning when precise goals might be publicly articulated or timelines developed.
"This is not the first time we have joined forces or worked with our colleagues at imec," Bressler remarked. "But we will for the first time all be working for next generation (technology), developing technology in an open house that depends on cooperation." The leaders stressed this this cooperative framework will be constructed in a way to protect incumbent intellectual property while respecting privacy rules under the GDPR.
Leaders of the research institutes stressed that the new cooperative initiatives come in addition to existing European Union (EU) funded programmes and that the framework is not designed to replace those initiatives. Sabonnadière said that it is expected that the institutes will continue working with key technologies that have become hallmarks of achievement within their respective international programmes. He noted, for example, that in the case of his CEA-Leti group, they may continue to develop and focus upon Silicon on Insulator (SoI) technology amongst the many that they have created, while the Fraunhofer institutes very likely will continue to work towards advanced packaging solutions and back end of line (BEOL) technologies, just as imec is expected to continue advancing their trademark FinFET technologies. As their cooperative research programmes grow and the benefits of information sharing expand, they anticipate that significant new discoveries will take the groups in new promising directions, Sabonnadière explained.
When asked if continuing global trade disputes between the US, China and other technology powerhouse nations led to the desire to pool forces and address the most challenging technology issues of the early 21st century, the group said that work on the cooperative framework had been taking place for about 18 months prior to their July announcement.
"This is not reactionary," remarked Sabonnadière, "But recent days may have accelerated things. We started talking about this a year and a half ago; this grew out of a need for a robust supply chain...it makes sense that we have a secure microelectronics supply chain (in Europe). I see this as a new opportunity to maximize the effectiveness of our work."
Representatives of imec joined CEA-Leti and the Fraunhofer institutes along with SEMI President and CEO, Ajit Manocha, to mark the occasion. On 8th July, during its annual Imec Technology Forum at SEMICON West, imec officials and SEMI Americas President, Dave Anderson, announced that imec was officially a strategic research partner of the organization. The 9th July announcement brought in the CEA-Leti and Fraunhofer institutes for multi-party research and development activities.
Following the press announcement, senior researchers from Leti and Fraunhofer presented highlights of current programmes that support the new joint research initiatives in advanced neuromorphic and quantum computing technologies as well as work towards data sharing, storage and encryption that is safer through the creation and implementation of trusted device-level security protocols.