ASML reports €14.0 billion net sales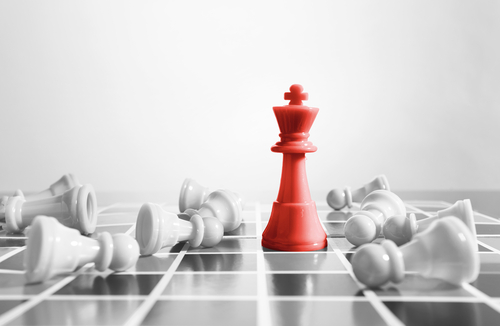 ASML Holding NV (ASML) has published its 2020 fourth-quarter and full-year results.
Q4 net sales of €4.3 billion, gross margin of 52.0%, net income of €1.4 billion
Q4 net bookings of €4.2 billion
2020 net sales of €14.0 billion, gross margin of 48.6%, net income of €3.6 billion
ASML expects Q1 2021 net sales of between €3.9 billion and €4.1 billion and a gross margin between 50% and 51%
ASML intends to declare a total dividend over 2020 of €2.75 per ordinary share (15% increase)
CEO statement and outlook
"Our fourth-quarter sales came in at €4.3 billion, which is above our guidance. This was mainly due to additional DUV shipments and upgrade opportunities. We shipped nine EUV systems and recognized revenue for eight systems in the fourth quarter. Our fourth-quarter net bookings came in at €4.2 billion, including €1.1 billion from EUV systems (net six units).
"The total net sales for the year was €14.0 billion, including €4.5 billion from 31 EUV systems. For ASML, 2020 was a year of strong growth, both in sales and in profitability. "For 2021, we expect another year of growth driven by strong Logic demand and continued recovery in Memory. The build out of the digital infrastructure and the continued technology innovation is relevant to the consumer, automotive and industrial markets and drives demand across our entire product portfolio," said ASML President and Chief Executive Officer Peter Wennink.

ASML expects first-quarter revenue between €3.9 billion and €4.1 billion with a gross margin between 50% and 51%, R&D costs of €620 million and SG&A costs of €165 million. The estimated annualized effective tax rate is expected to be between 14% and 15% for 2021.
Products and business highlights
In our EUV business, we celebrated the milestone of the 100th EUV system shipment. By end 2020, 26 million wafers were exposed on our EUV installed base, of which 9 million in the fourth quarter.




In our DUV business, we focused on meeting our customers' increasing demand for all DUV systems as well as on optimizing factory capacity, reducing the install cycle time and supporting the tools in the field for maximum productivity. While the first NXT:2050i systems took up to 120 days to build, at the end of last year we already showed build time capability of 60 days over the last five systems.

We also shipped our first ArF dry system on the NXT platform (NXT:1470). On our Twinscan KrF platform, we shipped a record number of systems. The overall strong demand for DUV systems is confirmed by a record value of DUV bookings during 2020 (€7.3 billion).




In our Applications business, we shipped the first YieldStar 385 to a customer in Q4 and achieved a record year for YieldStar shipments. The YieldStar 385 offers the latest in-resist overlay and focus metrology, with enhanced throughput and accuracy, to meet N3 requirements. Compared to previous systems, key enhancements include a faster stage and faster wavelength switching, which enable highly accurate overlay measurements and tool matching using multiple wavelengths.

We shipped three eScan1000 Multibeam systems in 2020. With 3x3 beams and high-speed stage technology, these systems provide up to 600% higher productivity than single beam systems, and will provide customers with early process integration capability.