Luvata Announces €34M Investment In Finland Hot Extrusion Line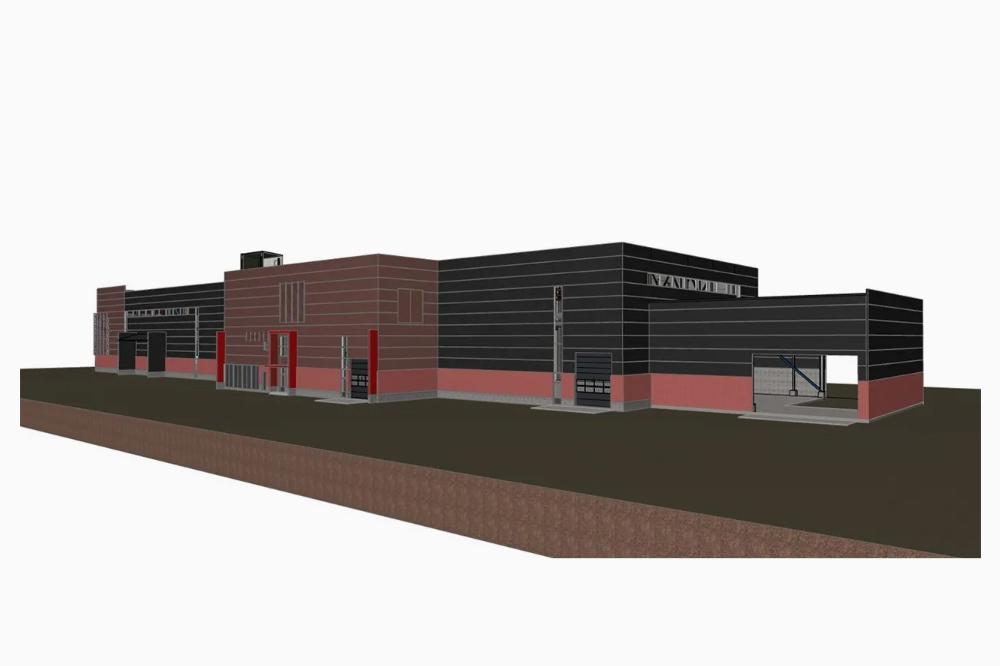 Luvata in Pori, Finland has announced a €34M investment in a new hot extrusion line and facility on its premises in the Pori Copper Industrial Complex. This new 5237-square metre facility will be home to a 130-metre long by 30-metre wide, 55 meganewton (MN) hot extrusion press that includes the latest in robotics and automation.
Construction of the new building includes over 1000 concrete and steel piles to support the 1000-ton hot extrusion press, roughly 5X the weight of a Boeing 747. The building's infrastructure and equipment will enable improved efficiencies in terms of productivity, quality, safety and energy efficiency.
The complex installation involves components from Germany, Spain, Czech Republic, and Italy coming to Finland in over twenty truckloads at prescribed times and in designated sequences. "This extremely complex project reflects the technical competence and confidence we have in our employees and suppliers," indicates Jyrki Rantanen, Managing Director of Luvata Pori Oy. "It also reflects Luvata's long-term commitment in meeting the growing needs of our customers."

Luvata Pori Oy produces a wide variety of oxygen-free high-conductivity copper and copper-alloy products including hollow conductors, tubes, wires, strip and other specialty profiles that serve the automotive, electronics, healthcare, mining, power generation and distribution and renewable energy markets. The new extrusion press will double Pori's current capacity and expand available billet sizes, wire sizes and alloys to meet the company's growing demand for high-quality copper-alloy products and solutions.

Construction of the new building is now underway with production estimated to begin in Q2 2022. The new extrusion press will eventually replace Pori's nearly 60-year old 25-meganewton press currently in operation.