Edwards Launches New Cryopump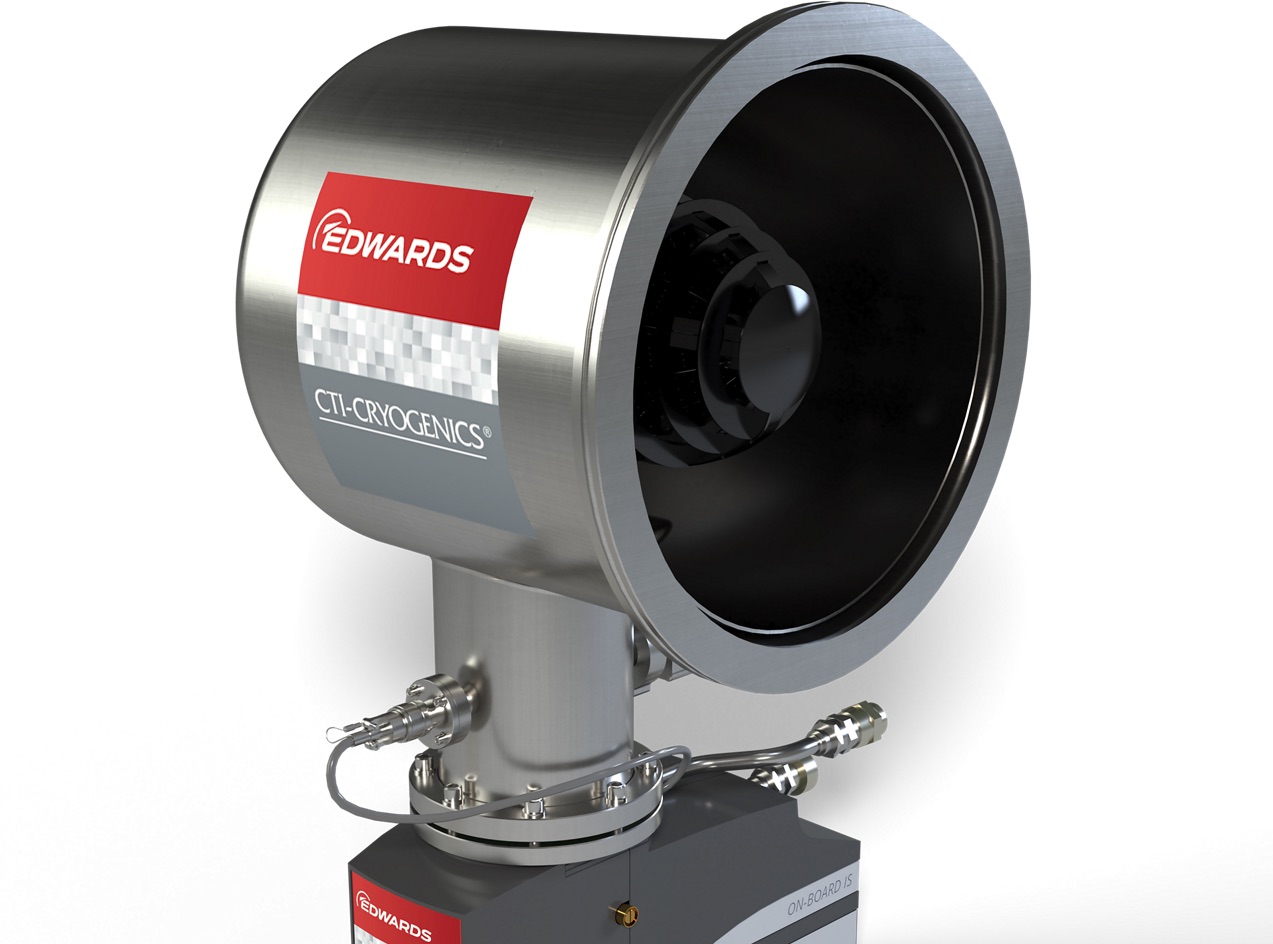 New cryopump designed to maintain stable consistent vacuum performance between regenerations
Edwards Vacuum has launched a new cryopump for semiconductor applications, the CTI-Cryogenics On-Board IS 320F XVS Cryopump, which aims to deliver the most reliable and best performing cryopump on the market.

The new cryopump was designed to maintain stable consistent vacuum performance between regenerations and over the lifetime of the pump. Providing a stable process vacuum is consistent with improved process yield. Together with the highest hydrogen pumping speed, it is suited to demanding ion implant applications.
The intelligent system control integrated in the cryopump ensures better process quality, vacuum consistency, and uptime, while providing real-time system information for optimum control of array temperatures. Vacuum quality is enhanced by automatic adaptation to changing thermal/gas loading conditions.
On-Board IS 320F XVS is compatible with all On-Board IS cryopump systems and with the IS-1000, IS-2000V and IS-1800 XVS Compressors.
Paul Amundsen, strategic product manager, said: "Edwards is committed to providing products that reduce impact to the environment, and the On-Board® IS 320F XVS cryopump is no exception. By using our new cryopump together with an On-Board IS variable speed helium compressor, customers can expect a reduction in energy consumption of up to 44 percent compared to usage with fixed speed helium compressors."