Developments In The High-end Inertial Sensor Market For Harsh Environments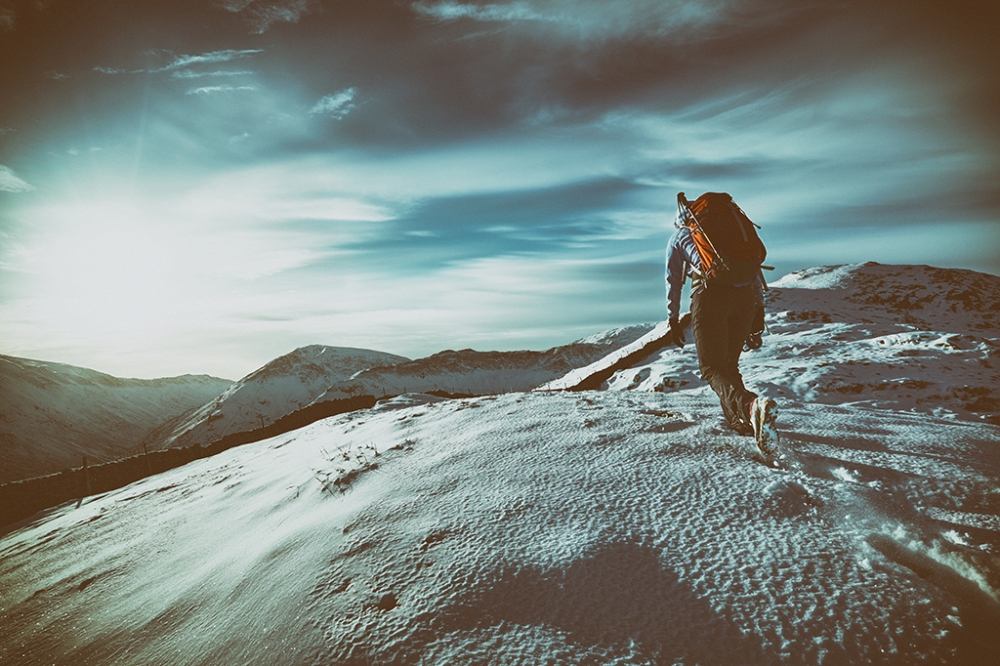 The rise of inertial systems used in industrial applications during the last years is driven by the possibility of integrating new functionality at low cost and good performance, mostly thanks to the recent developments in MEMS accelerometer and gyroscope technology.
BY DIMITRIOS DAMIANOS, PHD,SENIOR ANALYST, YOLE DÉVELOPPEMENT
HIGH PERFORMANCE motion sensing is useful in many industries considered to have harsh environments. In the military & aerospace areas, the use of Inertial Measurement Units (IMU), Inertial Navigation Systems (INS) and other systems based on high-performance accelerometers & gyroscopes has been widespread for critical navigation, flight control or stabilization functions for decades, especially in cases where GNSS and GPS signals are lost or not available. In the naval area, navigation through gyrocompassing is a historical application of gyro assemblies. The rise of inertial systems used in industrial applications during the last years is driven by the possibility of integrating new functionality at low cost and good performance, mostly thanks to the recent developments in MEMS accelerometer and gyroscope technology.

Figure 1: Application space for high-end inertial systems

To name a few, structural and machine health monitoring, train tilting and vibration monitoring, autonomous cars and robots, are all benefiting and will continue to do so in the future, as less human intervention is driving innovations.
The market for accelerometers, gyroscopes, IMU, INS is still a very fragmented market, with many applications, as seen in Figure 1 that can be categorized in four big groups: industrial, commercial aerospace, commercial naval and defense applications. The high-end inertial system market is estimated to be ~$3.2B in 2019, dominated by defense and aerospace applications. In 2020 the market suffered due to the negative impact of covid-19 on cruise ships and logistics ships (tankers, etc), the paralysis of civil aviation and also supply chain problems, causing delays in deliveries across all markets. Commercial aerospace has been the hardest hit, with aircraft orders getting slashed, and with an outlook that doesn't look as bright as before.

Recovery is not expected before 2024. Yole sees the global high-end inertial market growing at a 2.7% annual growth rate, reaching $3.8B in 2025 (Figure 2). Industrial applications will be the most dynamic with more than 11% yearly growth, while the defense and commercial aerospace markets will be pretty much stable, with commercial naval applications growing at a 2% CAGR in the same period (2019-2025). Besides that, rising geopolitical risks could impact the defense market mostly through changes in military spending, however the need for resilient and assured position, navigation and timing (A-PNT) will create opportunities for inertial sensors, as more systems go autonomous.

The industrial market, on the other hand could really rejuvenate the high-end inertial business. In the long term, the market could be pushed by long-awaited industrial applications that have already made their first baby steps: robotic cars, autonomous robots, industrial IoT and and new space applications. During 2020 and 2021, there were a lot of investments and M&A's related to all kind of robotics companies (last-mile delivery, AGV & warehouse logistics, automation, autonomous vehicles, etc) and space companies (launchers, nano-satellites, services, etc). New actors in these domains are coming from various backgrounds who are ready to adopt inertial technologies. In these high-volume applications, integrators will be probably technology-agnostic which could prove beneficial for inertial systems that can achieve a good C-SWAP.


Figure 2: Market forecast for high-end inertial systems by applications for the 2019-2025 period.
It is key for the companies involved in those markets to invest in the right technologies and partners, depending on the end-markets which are targeted. Different strategies are observed: some companies carefully invest in select technologies like the market leader Honeywell, while others love all inertial technologies, like Northrop Grumman and Safran. Most companies though follow the example of Honeywell, having product lines of a single technology supplying carefully selected integrators. Still, all technologies have a long lifetime and no abrupt shift from one technology to the others is expected, required that players keep their technology up to date.

Several gyro and IMU technologies are currently on the market, with Ring Laser Gyroscope (RLG) and Fiber Optic Gyroscope (FOG) based systems being the most widespread and still benefiting from advances in photonics. FOG has a great reach in various tactical and navigation-grade applications (missile guidance, antenna and platform stabilization, etc), as well as some industrial-grade applications (agriculture, pipeline monitoring, borehole drilling, etc). Integrated solutions are underway, driven by the need for smaller form factor in industrial and tactical grade applications. Such examples are an integrated photonic FOG by KVH or a resonator FOG with integrated Silicon Photonics laser sources by Honeywell & TeraXion. RLG is still the legacy technology (and the biggest market) for aerospace and other high-end navigation or strategic applications. Hemispheric Resonator Gyroscope (HRG) was traditionally fabricated by Safran and Northrop Grumman for very high-end and space applications such as satellite guidance.

Now, the technology has potentially experienced a breakthrough on the market, with Safran bringing industrialized manufacturing of the HRG, thus lowering the cost, which is expected to increase the outreach of HRG in the coming years. Finally, MEMS technology is dominating the industrial applications and keeps improving, having the largest impact on the market landscape and on the competition.

While traditionally originating from consumer and other low-end commercial applications, Si-MEMS with a low C-SWAP is continuously improving and pushing FOG out of many industrial and some tactical applications that are considered high-end, at 1-10°/h in-run bias instability performance.

However, Si-MEMS gyros are still immature to expand in other applications that require bias instability below 1°/h. Many traditional players try to ride the upcoming MEMS wave, such as Honeywell, Northrop Grumman, Safran, UTC, etc who are
already using Si-MEMS technologies. It is not illogical to see a couple of the smaller companies in the domain getting acquired by bigger ones, that need access to specific technology, geographies and clients. The moment is ripe for bigger companies to buy smaller actors at a good price, that are more flexible in their product and technology development. These strategic decisions could enable the bigger companies have a foot in emerging markets, all
the while keeping the strengths in their traditional markets.

High-end inertial sensors are the backbone of new space, autonomous vehicles for commercial or and defense markets (air, land, sea), as well as industrial robots. Eventually, one should closely monitor the technology side. MEMS will keep improving and increasing their performances, HRG high-volume manufacturing that could make it spread to many applications and finally photonic integrated FOGs could bring extra value to applications that are dominated by legacy technologies.