Jim Morgan and Lip-Bu Tan receive imec's Lifetime of Innovation Award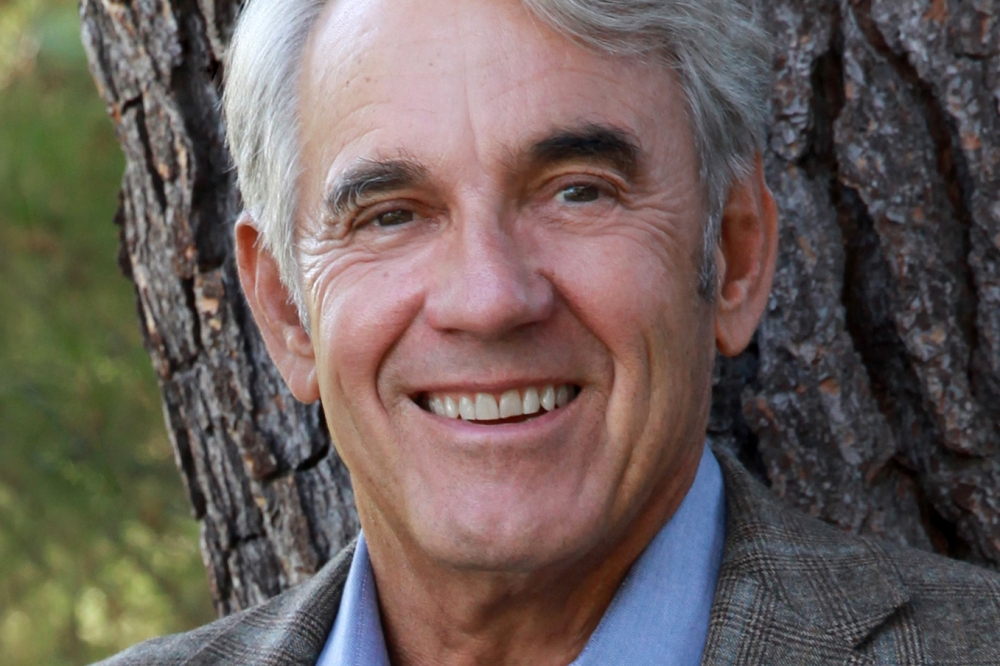 Imec is thrilled to announce that this year's Lifetime of Innovation Award will go to James ("Jim") C. Morgan, chairman emeritus of Applied Materials, and Cadence Design Systems' current Executive Chair of the Board and former Chief Executive Officer, Lip-Bu Tan.

With this accolade, imec and its partners wish to honor Morgan's and Tan's immense impact – not only as enablers driving the chip industry and its markets, but also on society at large. Lip-Bu Tan will be presented with the award during a ceremony at ITF World (Antwerp, Belgium – May 16 & 17), in the company of over 2,000 semiconductor and deep tech executives. Jim Morgan will receive the award at ITF USA (San Francisco, California – July 10), in conjunction with Semicon West.

A tradition that started off in 2016, imec's Lifetime of Innovation Award recognizes game changers in the semiconductor industry. Its first recipient was the late Silicon Valley legend Dr. Gordon Moore, creator of the famous Moore's law theory and co-founder of Intel. Last year, the award was handed over to Mr. Bill Gates, the co-founder of Microsoft, for revolutionizing the world with his personal computing software – which in turn fueled numerous semiconductor developments (including new initiatives to increase compute power while reducing energy consumption and cost).
"This year, we honor Jim Morgan and Lip-Bu Tan with imec's Lifetime of Innovation Award, celebrating their immense contributions to the chip industry," says Luc Van den hove, CEO of imec. "Under their leadership, the equipment and design tools were built to pursue countless semiconductor breakthroughs and technological advancements. We are grateful for their tireless dedication and unwavering commitment to pushing the boundaries of what is possible. Congratulations to both Jim and Lip-Bu on this well-deserved recognition!"
Jim Morgan is the retired CEO and emeritus chairman of Applied Materials, the leader in materials engineering solutions used to produce virtually every new chip and advanced display in the world. Over nearly three decades—one of the longest tenures of a Fortune 500 CEO—Morgan led Applied Materials through a period of tremendous growth – from under $20 million to over $9 billion in revenue – expanding its product offerings and reinforcing its global presence. Under Morgan's direction, Applied Materials helped unlock seemingly impossible process innovations, allowing the industry to keep up with the promise of Moore's law. Recognized as a global humanitarian, Morgan co-founded the Northern Sierra Partnership and has provided leadership to organizations including the Nature Conservancy, the Tech Museum and the Center for Science, Technology and Society, and he continues to advance educational and environmental causes through the Morgan Charitable Foundation.
A prominent businessman and respected entrepreneur, Cadence's current Executive Chair of the Board and former Chief Executive Officer, Lip-Bu Tan, holds an impressive track record of building and managing tech companies. In 1987, he founded venture capital firm, Walden International, where he has been (co-)leading investments in a few dozens of high-tech businesses. As CEO of Cadence, a leading computational software provider that delivers software, hardware, and IP for electronic chip and system design, Lip-Bu was a tremendous accelerator of the design of the world's most complex electronics and intelligent systems. He led the company's extraordinary turnaround, driving a cultural shift rooted in leapfrog innovation and delighting customers while dramatically increasing shareholder value. In addition to his entrepreneurial activities, Lip-Bu Tan is a staunch supporter of education and research.
"It has been a privilege to be part of an industry that is revolutionizing the way we live and work. This award acknowledges the collective efforts of the talented and dedicated teams at Applied Materials over the years who made our accomplishments possible. I remain very optimistic about the future of the semiconductor industry and our ability to continue to transform the world in unimaginable ways. Thank you for this tremendous honor," said Jim Morgan.
Lip-Bu Tan, current Executive Chair of the Board and former Chief Executive Officer of Cadence, added: "I am deeply honored to receive imec's Lifetime of Innovation Award, and I would like to express my sincere gratitude to the entire semiconductor community. This award is a testament to the collaborative spirit and tireless efforts of all those who have contributed to the advancement of the industry. I am proud to be part of a community that has made such a profound impact on the world, and I am humbled to be recognized among such esteemed colleagues. I look forward to continuing to push the boundaries of technology and driving innovation for years to come."
The award ceremonies will take place at ITF World (May 16-17, 2023) – with over 2,000 executives gathering at the Royal Elizabeth Hall in Antwerp to honor Lip-Bu Tan, and at ITF USA (San Francisco, California – July 10) in conjunction with Semicon West to recognize Jim Morgan. More info and registrations for ITF World via: https://www.imecitf.com/2023/world