Green Goals. Yellow Solutions.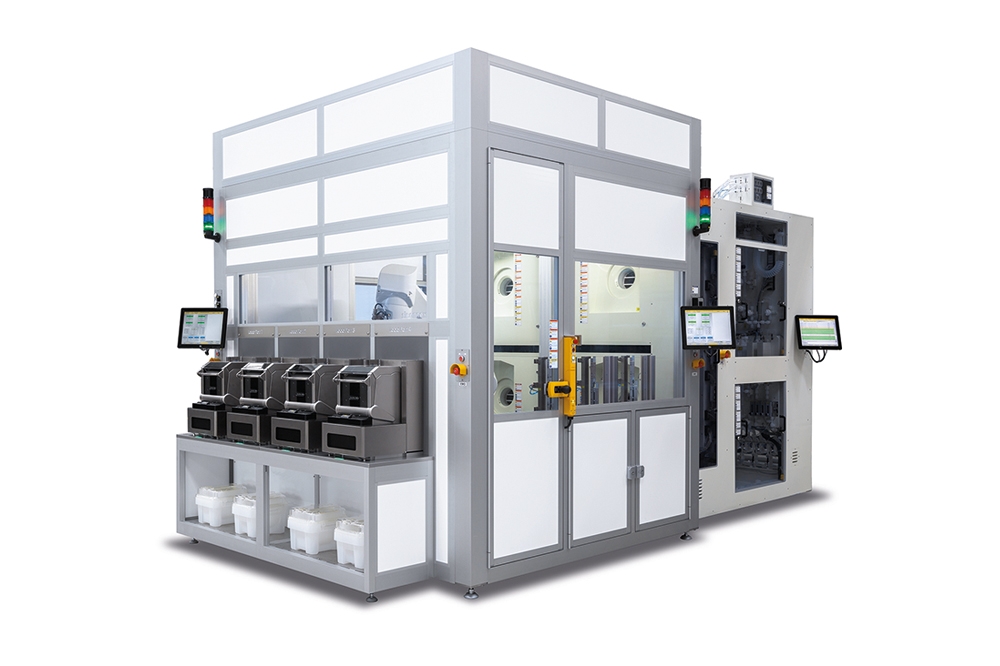 Sustainability and environmental health are in our DNA. BATCHSPRAY® technology delivers energy-, media- and water-saving processes throughout the chip manufacturing cycle. With two decades of experience in batch spray and its hardware, Siconnex has grown to be the leading supplier of sustainable wet processing equipment.

The production of semiconductors consumes a considerable amount of resources. By embracing sustainable products and processes, the semiconductor industry can mitigate its environmental impact and work towards a more sustainable future. Siconnex has been dedicated to efficient and resource-saving solutions for years, with its BATCHSPRAY® technology leading the way.

The company continuously enhances its expertise in sustainable processes, driven by both its own mission statement and the sustainability goals of its customers. One such advancement is the perc™ process for Post Etch Residue Clean, which represents our latest sustainable offering.

Big challenge: Polymer removal
"My experience with perc™ is that after sending wafers through several dry etch steps, we successfully found a recipe to remove all polymers and achieve better sidewall roughness. After conducting electrical checks, we even discovered improved performance compared to the existing process. I genuinely appreciate the excellent cooperation and collaborative work with Siconnex to find solutions for both new and existing processes."

The statement by Dr. Julien Ladroue, STMicroelectronics, highlights the successful implementation of perc™ in addressing the challenge of polymer removal and achieving improved performance in chip production. In the context of device scaling and the difficulties associated with removing polymers using solvent-based processes, perc™ offers a solution that avoids the need for additional solvent media.

perc™, the process innovation from Siconnex, is specifically designed for Post Etch Residue Clean. This innovative application allows for the removal of several types of polymers by adjusting the process recipe. Siconnex's unique spiking technology ensures that only a limited quantity of acid is required within the DIW stream, resulting in a significant reduction in acid flow.

In addition to polymer removal, the perc™ process provides the ability to control metal loss within the recipe. This brings numerous advantages, including guaranteed polymer removal, reduced metal loss, considerable reduction in chemical consumption and water usage, efficient waste treatment, and other benefits.

Overall, perc™ represents a significant advancement in chip production, offering a sustainable and efficient solution for polymer removal and contributing to the overall goal of achieving more sustainable and cost-effective processes.