UK semiconductor strategy: A patent attorney's perspective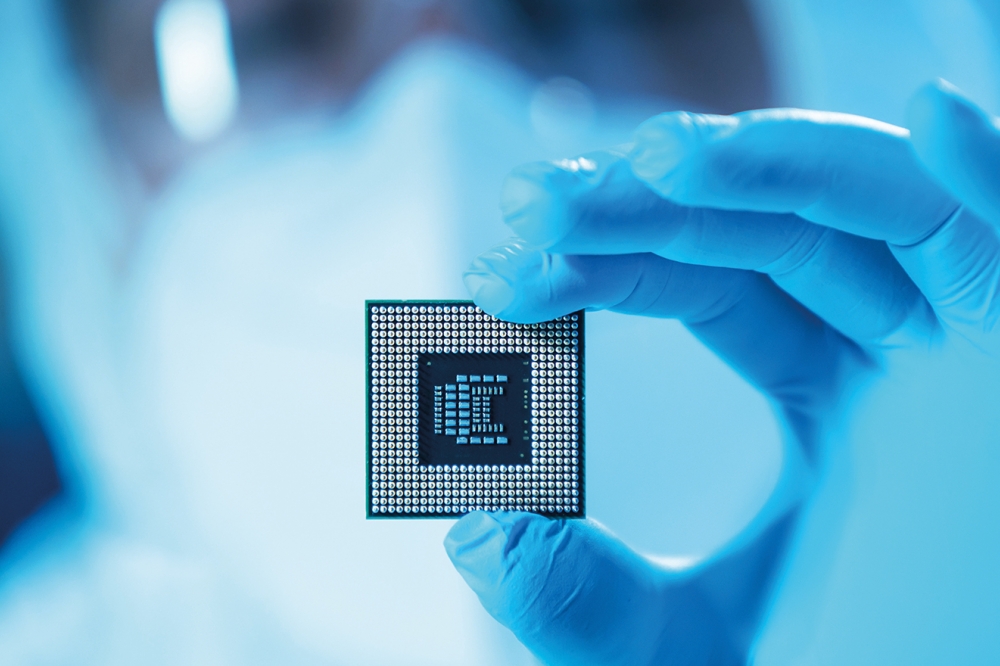 Encouraging as it is to see IP highlighted as an important factor in the semiconductor industry, in our view the authors of the National Semiconductor Strategy seem not to recognise the full potential of IP rights which arise across the semiconductor industry.

By Will Ponder, Partner and Gavin Dundas, Senior Associate, Reddie & Grose,a UK & European specialist intellectual property law firm.
The UK Government has published its National Semiconductor Strategy, announcing a 20-year initiative that seeks to establish the UK as a world-leader in semiconductor technologies. While the reaction from industry has understandably focused on the amount of financial support pledged in the strategy, as intellectual property (IP) attorneys our attention was drawn to the emphasis which the strategy places on IP as an area of UK strength. Encouraging as it is to see IP highlighted as an important factor in the semiconductor industry, in our view the authors of the strategy seem not to recognise the full potential of IP rights which arise across the semiconductor industry.
Technology of Tomorrow
The strategy emphasises how excellence in semiconductor technology is key to the UK's position as a scientific powerhouse. Semiconductors are identified as one of "the five technologies of tomorrow", along with quantum, AI, engineering biology and future telecoms. The strategy even suggests that semiconductors might be the most important of all, as they will underpin advancements in telecommunications, quantum computing, AI, and net zero technology, all of which are critical to the UK's economic and national security.

Unlike many other countries, the UK Government strategy aims not to expand large-scale silicon manufacturing, focussing instead on existing strengths such as R&D, IP and chip design. There are planned investments into a number of UK semiconductor clusters that are already manufacturing compound semiconductors, albeit on a small scale, and leading UK companies ARM and Imagination Technologies are cited as assets that the UK will build on in the future.

The strategy aims to support innovation by encouraging new semiconductor start-ups and supporting existing companies to become tech unicorns. A new UK incubator programme is proposed to develop semiconductor start-ups, and the Department for Science, Innovation and Technology (DSTI) will review pre-seed/seed funding opportunities for such companies via UK Research and Innovation (UKRI). The strategy also emphasises the importance of collaboration between universities and industry to promote the commercialisation of R&D.

Initial reaction
It is clear that the strategy has ambitious aims, but industry leaders have questioned whether these ambitious words are adequately backed up by the funding package: £200 million from 2023 to 2025, and up to £1 billion in the next decade.

This pledge of financial support compares poorly to the sums announced by other countries which also aim to become world-leaders in semiconductor technology. Sums of $50bn and €43bn have been allocated by the US and the EU respectively, both of which have declared their ambitions to boost local manufacturing.

Perhaps the UK's pledge reflects a desire to attract private sector funding and focus on smaller scale start-ups and existing companies, but the reactions from leading industry figures in the UK were less than effusive.

AI chip designer Graphcore said it was "modest" compared with countries such as Germany. Dr Simon Thomas, chief executive of Cambridge based graphene semiconductor start-up Paragraf, described the investment as "flaccid… It is a long way from addressing the needs of UK chipmakers" and "In reality the UK's capital commitment is nothing but a rounding error in this industry". It was also noted by some in the industry that the funding is lacking compared to the £2.5bn allocated to the UK's quantum computing sector earlier in the year.

We consider the published strategy to be short on detail of how the pledged money will be spent, and what the road map is for spending it. As IP attorneys, we work closely with high-tech companies of all sizes, and a commonly-held view is that in order for industry stakeholders to plan effectively for the next decade, having certainty on what support they will receive is at least as important as the amount and form of that support. The strategy suggests that more announcements will be made in Autumn 2023, so these may provide some of the missing detail.

A patent attorney's perspective
The fact that there is a strategy that references IP, and that there is some investment, is certainly encouraging for the semiconductor sector. Investment and innovation should always be accompanied by a comprehensive IP strategy. However, the strategy could be clearer about the important role of IP.

In the strategy, the UK Government has picked out IP as an area of UK strength, and so they should. But the intended meaning of the word IP in the strategy is not clear to us. We think "IP" is only being referred to in a limited sense. In the context of semiconductor design, "IP" is sometimes used to refer to IP cores, which are building blocks in the overall design of a semiconductor chip. But that is not the only IP that is, and will be, important in a thriving UK semiconductor industry.

Patents will be crucial for all UK semiconductor companies seeking to secure investment and then provide a return on that investment. Any time a technical problem is solved there is a potential patent. The technical problem may be a problem in manufacture, in packaging, in chip design, in chip testing, or in the development of new materials for example. All of these are areas of potential UK strength.

As part of their decision-making process, private investors will always review the patent portfolio of any technology company that they might invest in, as well as asking questions about the IP strategy for the company more generally. So, if attracting private investment is key to the UK Government strategy, ensuring UK companies identify patentable inventions and then apply for patents will be crucial.

If the plan is that fabrication will largely be done by non-UK based companies, protecting the IP generated by UK companies is even more important as a way to generate revenue. Companies such as ARM, which are presented as a model of success, do not manufacture anything but instead generate all their revenue by licensing their IP. That requires protecting their IP not only in the UK, but also in those jurisdictions where significant manufacturing will be taking place.

Obtaining a patent for an invention in several jurisdictions takes time, money and professional advice. In our view, if the UK Government wants to ensure success for this 20-year initiative, it cannot overlook the importance of supporting companies in identifying and protecting the IP that they generate, particularly by applying for patents in the UK and overseas. There are UK Government schemes that do encourage companies to apply for patents, such as the Patent Box scheme, which reduces the rate of corporation tax payable on profits resulting from products that include a patented invention, and Innovate UK IP audit grants. It would be helpful to make sure those schemes, and others, are joined up with the National Semiconductor Strategy so that the UK gets the best possible outcome.

Conclusion
The announcement of the National Semiconductor Strategy is surely a positive, as it is encouraging that the UK Government is committing to investing in the semiconductor industry, and recognising semiconductors as a critical sector where the UK can punch above its weight. The UK is extremely fortunate to have well-established and successful companies in the chip design space such as ARM and Imagination Technologies, as well as exciting new companies working on compound semiconductors, new materials and new devices, including Paragraf and Porotech in Cambridge alone. It is vital that companies in this area are aware of the importance of protecting their IP both at home and abroad, and that innovators recognise that the semiconductor field gives rise to IP not just in the form of IP cores, but in a huge variety of protectable inventions.

We look forward to seeing the strategy be implemented, and hope that the UK Government backs up the strategy's ambitions with clear and pragmatic support and financial backing for those companies that are working to place the UK at the very forefront of semiconductor technology.