ULVAC UGmni Cluster System For Advanced Microelectronics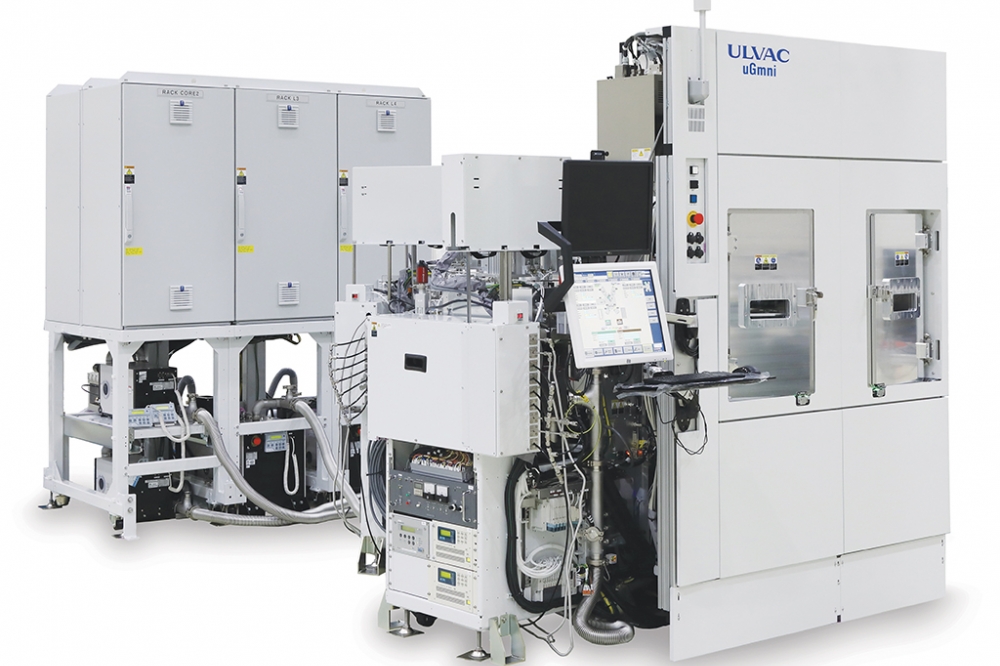 The ULVAC uGmni, all-in-one tool provides different process modules such as sputtering, etching and others on the same transfer core. The system uses the same operation panel between different modules making the system easier to use. Common parts used throughout the process modules greatly reducing spare parts requirements. This improves efficiency and reduces the cost for manufacturing advanced electronics.

ULVAC's new uGmni is available in three platforms: SQUARE, HEXAGON and HEPTAGON core options. Each core can equip two, four or up to five process modules, respectively. Flexible module options based on process requirements permit customers to mix and match chambers to best suit their application.

Sputter (uGmni -200S), Etcher (uGmni -200E), Asher (uGmni -200A) & PE-CVD (uGmni -200C) modules
Common Core software shared by all platforms
Straight forward field upgrades add capacity as required
Spare parts commonality reduces CoO

Applications
Power device Seed & Metal layer Sputtering
MEMS senso PZT Sputtering & Etching
Opt. device VCSEL Etching
Packaging Descum Ashing
Communication Insulated film PE-CVD and Etching



About ULVAC Europe
ULVAC GmbH was established in 1987 as the European subsidiary of ULVAC, Inc. Headquartered in Munich, Germany. From Munich, our sales and service team serve the EMEA region. ULVAC provides a very broad portfolio of manufacturing equipment for the vacuum, materials, and thin film industries. ULVAC's solutions diversely incorporate equipment, materials, analysis, and services for semiconductors, MEMS, flat panel displays, electronic components, PCB, TFB and other vacuum equipment. ULVAC offers state-of-art products and technologies for semiconductor and related processes.

To support MEMS, power devices, and NVM fabrication, ULVAC offers equipment for sputtering, evaporation, plasma etch, ashing, ion implanting, oxidation/POA/nitridization, and activation annealing for both R&D, pilot line, as well as high volume manufacturing.

A complete line of vacuum components is also offered which includes vacuum pumps of all types, helium leak detectors, UHV systems and gauges, RGA's and thermal analysis instrumentation.
At ULVAC we pursue leadership in vacuum technology to realize innovation for our customers.

Contact ULVAC today, and discover how we can work for you.
Visit: www.ulvac.eu or contact us at: ulvac@ulvac.de