How to Mitigate the Challenges of Bulk Gas Purification & Enhance Industry Innovation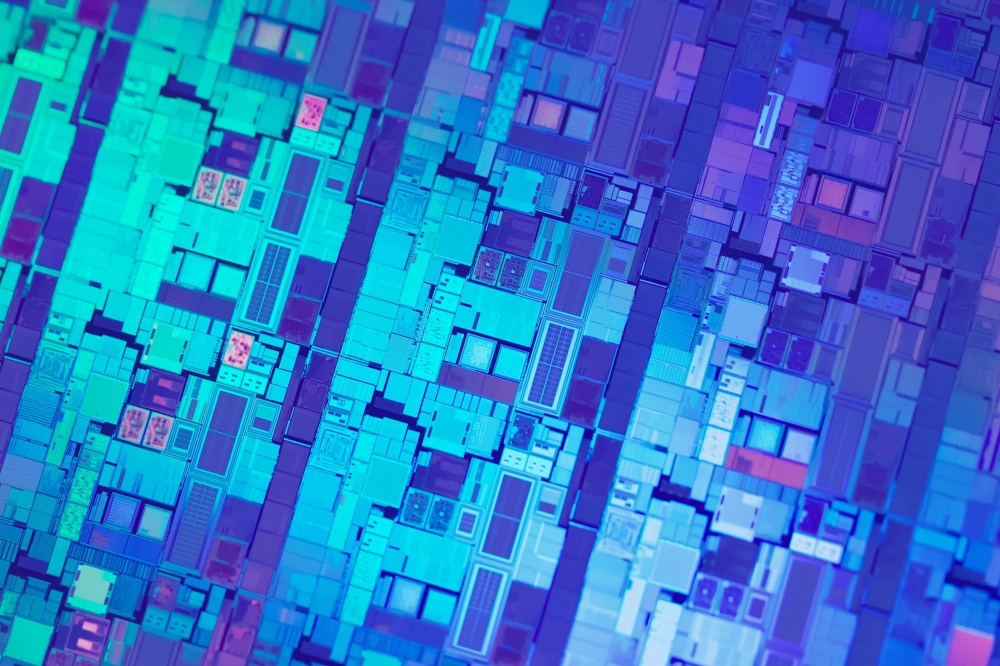 There are several drivers for innovation in gas purification today, as the speed of technology continues to accelerate. The semiconductor industry is just one area where gas purification is critical, as high purity gas helps create these essential materials in a world that's demanding more of them than ever before.

According to International Data Corporation (IDC), worldwide semiconductor revenue is expected to reach $661 billion USD by the end of 2022, a 13.7% year-over-year growth rate that follows 2021's strong revenue results of $582 billion USD. Chips will be increasingly important across nearly all industries, driven by growing semiconductor usage in cars, appliances, factories, computers, phones, accessories, and much more.

For complex gas purification with large flow rates, bulk gas purification is the right choice. But bulk purification comes with its own set of challenges—especially in mission-critical industries like the semiconductor sector.
The greatest challenges associated with BULK gas purification include maintaining purity, ensuring accurate monitoring, meeting safety standards, and enabling process flexibility.

Why Bulk Gas Purification is Necessary in Semiconductor Manufacturing
Ultra pure gas is required in advanced semiconductor manufacturing—and yet, even "ultra high purity" gas often fails to meet the required purity thresholds at the consistency needed to support stringent industry demands. In addition, technology is constantly advancing, and the list of desired contaminants for removal continues to expand, making achieving the desired outlet purity even more complex.

Gas purifiers are essential for upholding specific requirements for gas purity—and their effectiveness can make or break the integrity of large-scale processes. It's important to ensure your ideal gas purification solution meets all of your application requirements for gas type, flow rate, and pressure. For processes that require complex gas purification, bulk gas purification is ideal—yet challenging.

Key Challenges Associated with Bulk Gas Purification
Bulk applications require large flow rates and long lifespans, but ensuring impurities are removed and safety standards are maintained can be challenging when working with reactive or flammable gases with varying requirements.

The greatest challenges associated with gas purification include:

• Maintaining Purity. Maintaining purity can be difficult to ensure without the right system in place. There are a number of challenges with regards to purity, including the certification of impurities, identification of impurities, and material compatibility and degradation issues.
• Ensuring Accurate Monitoring. Monitoring the operation of bulk gas purification systems can be challenging. There's a need for readings to take place in real time, which is essential in order to safeguard processes. If data can't be accessed on demand, teams will be working from outdated information, leading to inaccuracies.
• Meeting Safety Standards. Large flow rates of reactive or flammable gases can be dangerous, so the purifier must be working properly and have safeguards and indicators that prevent issues, and mitigating them safely if they do occur, while notifying operators of the alarmed state of the unit.
• Enabling Process Flexibility. Innovative manufacturing approaches has become more complex, and is driving demand for more exacting delivery of specialty gases at precise pressures, temperatures, and flow rates. It can be challenging to maintain process flexibility across many variables.

Comprehensive Solutions for Complex Purification Challenges
The solution to overcoming the challenges associated with bulk gas purification lies in the equipment chosen. Organizations should make sure they implement the right system that ensures proper gas purification.

The right system will ensure ultra high purity gas delivery, offer customizable features, handle large flow rates, and optimize yield. ARM Purification's bulk gas purifiers are designed to meet the specific requirements of a multitude of gas delivery systems, with innovative solutions that meet today's challenges of bulk gas purification. Key features include:

• Ultra High Purity Gas Delivery. ARM Purification's bulk purifiers maintain the highest levels of purity and deliver gases in their purest form through the use of fabricated control manifolds, piped assemblies/manifolds, and purification technologies.
• Customizable Aspects. Small bulk purifiers (up to 60Nm3/hr) have a range of modularity options and offer customizable configurations that accommodate a wide range of high purity needs via specifications on enclosures, instrumentation, controls, and hardware. Larger bulk purifiers are built with the same mechanical and control features and we offer standard skid mounted designs for ease of movement and installation.
• Large Flow Rates. Bulk gas purifiers are equipped to safely handle large flow rates, allowing bulk purifiers to provide large-scale solutions for mission-critical processes that require ultra high purity gases.
• Yield Optimization. Advancing technology has led to increasingly high expectations for productivity and efficiency, challenging fabs to produce more wafers at rapid rates. ARM Purification's purifiers are built to endure wear and tear of continuous operation, and are designed with the needs of the bulk gas user in mind.

Overcome Challenges with the Right System & Proven Partner
Having the right system in place is critical for overcoming challenges and finding innovative solutions in a rapidly advancing world. For more than 20 years, ARM Purification's purifiers have been trusted by customers around the world to uphold the most stringent gas purity standards and meet and overcome complex gas purification challenges.

ARM Purification's experts help customers with application-specific challenges, and offer services from analytical services to refurbishment, regeneration, and end-to-end solutions—all combined with best-in-class service. This makes ARM Purification the ideal option for companies looking to uphold rigorous and mission-critical demands for pure process bulk gas.

To learn more about how the bulk gas purification system can empower operations and enhance innovation visit www.armpurification.com.