Global Semiconductor Sales Increase 7.3%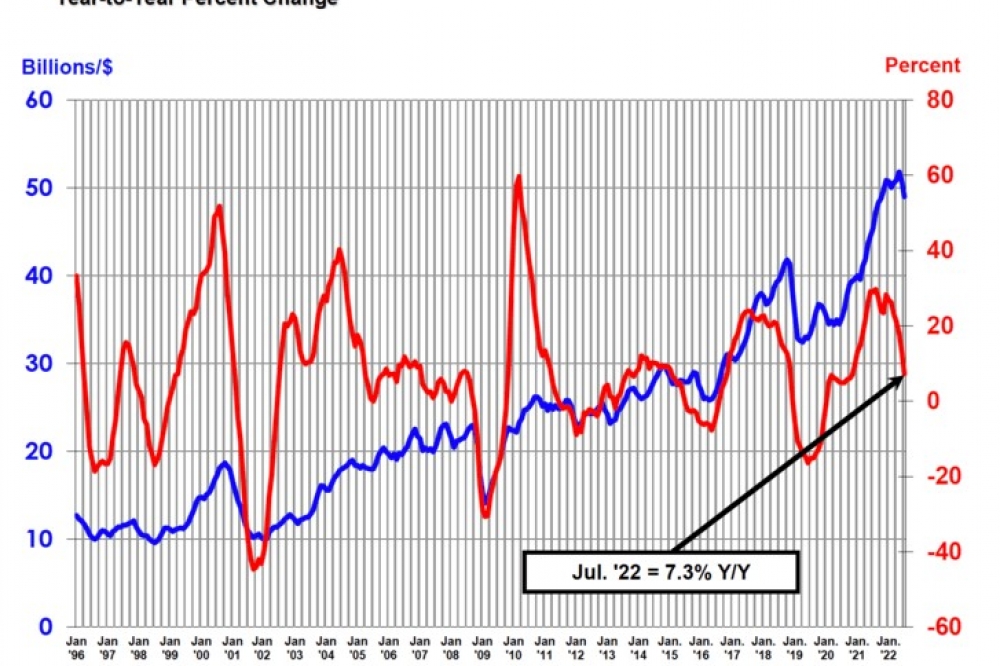 The Semiconductor Industry Association (SIA) has announcedglobal semiconductor industry sales were $49.0 billion in the month of July2022, an increase of 7.3% over the July 2021 total of $45.7 billion, but adecrease of 2.3% compared to the June 2022 total of $50.2 billion. Monthlysales are compiled by the World Semiconductor Trade Statistics (WSTS)organization and represent a three-month moving average. SIA represents 99% ofthe U.S. semiconductor industry by revenue and nearly two-thirds of non-U.S.chip firms.

"Globalsemiconductor sales remained strong in July, easily topping the total from lastJuly, but market growth has slowed substantially in recent months, withyear-to-year sales increases dropping into the single digits for the first timesince December 2020," said John Neuffer, SIA president and CEO. "Sales into theAmericas market increased 20.9% year-to-year to lead all regions."
In addition to the Americas, year-to-year sales were up inthe Europe (15.2%) and Japan (13.1%), and Asia Pacific/All Other (4.1%), butdown in China (-1.8%). Month-to-month sales increased in Europe (2.7%) andJapan (0.6%), but decreased in the Americas (-2.3%), China (-3.5%), and AsiaPacific/All Other (-3.5%).
For comprehensive monthly semiconductor sales data anddetailed WSTS forecasts, consider purchasing the WSTS Subscription Package. Fordetailed historical information about the global semiconductor industry andmarket, consider ordering the SIA Databook.
July 2022 GSR table and graph