Critical Manufacturing redefines semiconductor MES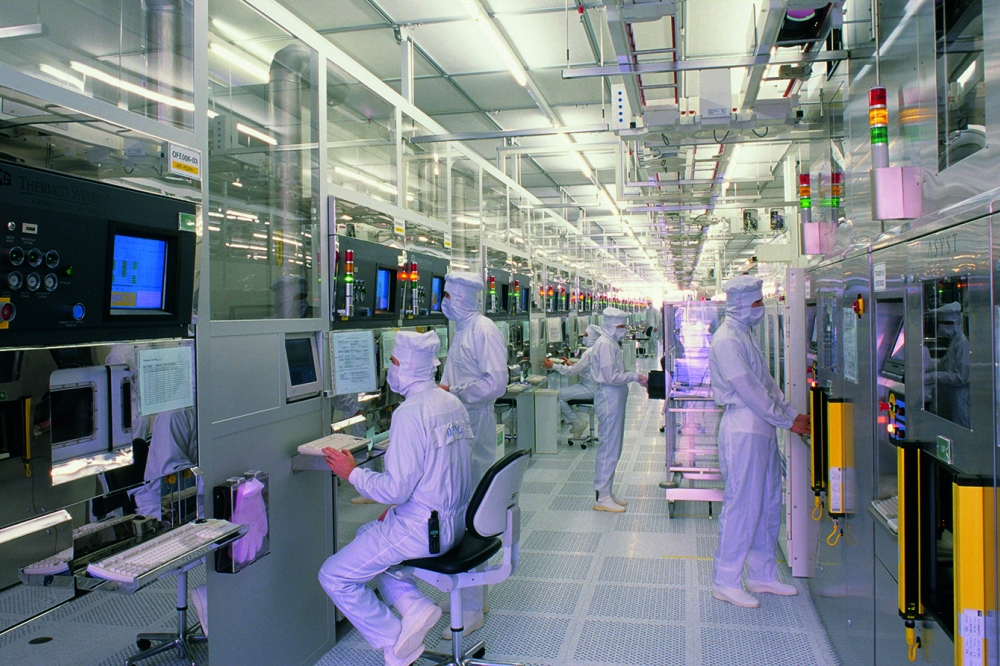 Semiconductor manufacture is highly complex. Production involves a lengthy global supply chain and hundreds of steps at nanometre scale. Manufacturing execution system (MES) software is typically used to enhance yields, control processes and help ensure quality. Silicon Semiconductor Technical Editor Mark Andrews spoke with Critical Manufacturing's Sales Manager, Tom Bednarz, about ways his company's MES differs from the rest.
Silicon Semiconductor Technical Editor Mark Andrews spoke with Critical Manufacturing ahead of SEMICON Europa to learn what sets their MES apart from the rest
Semiconductor fabs operate around the clock in strictly regulated clean room environments with tightly controlled processes of extreme precision and accuracy. A single manufactured product may consist of multiple interconnected layers and require hundreds of manufacturing process steps using sophisticated tools and techniques. To handle rising demand, greater product complexity, an ever-growing process mix, and new application requirements, semiconductor makers must increase their pace of both learning and new product innovation to succeed in global markets. According to Tom Bednarz, Critical Manufacturing Sales Manager, MES must expand beyond work-in-process (WIP) and track and trace functionality to become the data platform for production innovation, change, and efficiency.
MA: Can you please explain how Critical Manufacturing's change management and versioning capabilities differ from other MES programmes that also offer change management and version control applications?
TB: Critical Manufacturing's MES comes with a built-in versioning and change management solution. All important master data objects are versioned. A change to the process can include one or multiple objects like recipes and parameters, BOMs, data collections, SPC charts and so on. The new versions of these objects can be created by super-users in the organization and then sent for approval. The approval process can be designed by our customers to reflect their business rules and as such it can support change management instruments such as a process change review board (PCRB), which some of our customers already have in place. Approvers in various roles including quality, planning, etc. can approve or reject the changes, or send them back for rework.
Critical Manufacturing supports the use of versions and revisions to manage the complexity of WIP-affecting changes. Our process enables full control of how changes will impact your running lots in the fab. This feature allows our customers to introduce changes faster and with less risk than other MES solutions.
MA: Can CM please offer an overview of how its experiments management system works & how this facilitates experimentation within an active production environment?
TB: Experiments are important to all our customers. New products and processes are a major driver, but there is always the need for continuous improvements, qualification of new consumables, durables or process tools/machine, not to mention new characterizations of process windows and so on. Experiments are run pretty much in each fab with or without the support of the MES, but the Critical Manufacturing system helps researchers and production management engineers alike to control and record all pertinent actions and results obtained from experimental runs. At present, many manufacturers are using manual processes to control their experiments. They usually put the lots on hold at the relevant steps which are then sitting and waiting for an engineer to attend the processing of such experiments.
The concept of a fully integrated experiment management is completely the opposite. You want the material to run through the line with the same speed and degree of automation as the standard lots. Critical Manufacturing's system supports you in defining and planning your experiment. It allows you to define split groups of individual wafers, the slots of each experimental lot and the changes that these different groups shall see in the process compared to POR lots.
Once you assign selected lots to the experiment, the system will take care of executing your experiment as planned. It will perform splits and merges, future holds, and releases as well as changes in recipes, equipment, measurement, and data collection plans and so on. Since it's fully integrated, it can also consider the impact on sampling rules, SPC charts or non-conformance management.
When the lot reaches an experiment step, the processing can either be fully automated or the operator can take care of processing the lot according to whatever the requirements are within an individual experiment. The system will guide the operator through the necessary actions in case a split or some special action needs to be performed. But essentially, the operator does not need to have any specific knowledge of the experiment or wait for additional persons to perform his job. The automation option can be a huge accelerator for experimentation and a tool for achieving consistency that manually interjected parameters can't achieve.
In the end, the MES will track and record all actions performed and evaluation of the experiment will be possible based on the data in the system. Our customers value these capabilities a lot, especially since there is no need for manual instructions, excel sheets with split plans and tedious data gathering from various sources that are typically found in manual or 'ad hoc' experimental environments.