ON Partners sees CHIPS and Science Act growth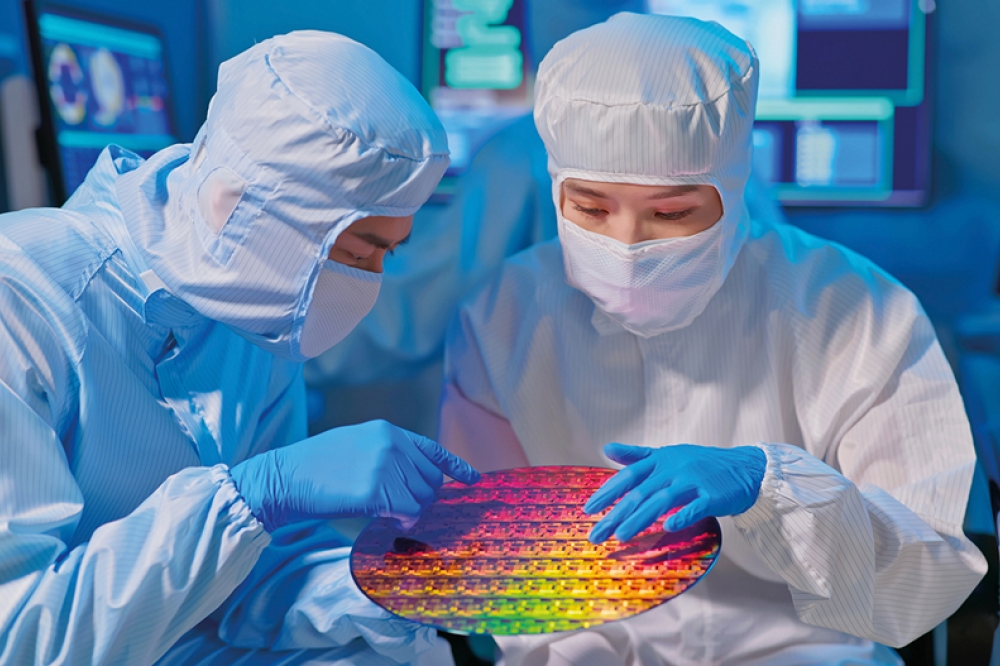 ON Partners fills executive placement opportunities in projected $1 trillion industry.

For the month of March, ON Partners, a pure-play retained executive search firm building diverse C-level and board leadership teams, announced a 30% growth in semiconductor market executive leadership opportunities since the passing of the Creating Helpful Incentives to Produce Semiconductors and Science Act of 2022 (CHIPS and Science Act). ON Partners' foundation originated in the semiconductor industry, where partners have grown their practices within this specific sector since 2006.

"Since the CHIPS and Science Act has passed, ON Partners has opened over 30 searches in semiconductor, manufacturing, and hardware-related searches with clients like Samsung Semiconductor, Allegro, Knowles, Onsemi, and others," said Bryan Buck, Partner at ON Partners. "This means that the appetite for world-class executive leaders remains high across the semiconductor ecosystem. There's an even greater sense of urgency to place the right leaders in the right seats, which has certainly increased from where it was two years ago for our company."
The CHIPS Act was signed into law in August of last year and was designed to help elevate US competitiveness, national security, and innovation. A primary goal is to help propel research and development (R&D) and create a more inclusive science, technology, engineering, and math (STEM) workforce. Leading-edge technologies such as AI, nanotechnology, quantum computing, and clean energy should also become more commercialized because of the CHIPS Act, with investments in domestic semiconductor manufacturing capacity being mobilized.
"Over the next ten years, this Act will invest $280 billion into the semiconductor industry, further changing the tide from foreign chip dependence to US self-sufficiency on the IC manufacturing side ," said Brad Westveld, Partner at ON Partners. "So far, none of the $280B in funding has hit the system (estimates of dispersion are for later this year), but this act provides a bit of an 'anticipation' factor and has created a buzz in R&D investment and manufacturing expansion. It's given employers an opportunity to hire in much-needed talent gaps in the semiconductor market around supply chain, research and development, and operations."
For years a decline in qualified workers has been a cause of concern for semiconductor executives. Since 1990, the US semiconductor manufacturing capability decreased from nearly 40% of global supply to 12% today, this has resulted in a significant talent gap between the US and Asia. Billion-dollar-plus facilities globally need staffing to address the shortage of semiconductors and the world's largest chip makers are all competing to win over talent.
"McKinsey estimates that global demand will continue to increase, with semiconductors positioned to become a $1 trillion industry by the end of the decade," continued Buck. "Talented executives are in high demand to drive this next significant wave of growth – proven leaders who can optimize the money being invested, create areas of innovation and market-readiness, and work within the federal guidelines. The government wants to see a return on investment and in support of the industry's growth, is ready to back companies who are serious about winning this technology race."
Since ON Partners inception, the executive search portfolio has expanded its executive search expertise to be inclusive of the technology, industrial, manufacturing, consumer, health & wellness, energy, private equity, and cleantech markets.
"ON Partners is positioned in such a way that we've been able to create solutions in identifying semiconductor talent, outside of the standard assumed target sector where executive talent is looking to make a change," states Westveld. "Due to current market conditions, we see companies in other broader technology sectors slowing their hiring plans. On the other hand, we continue to tell – and show – our clients that this time provides a unique opportunity for talent acquisition that may not have been available over a year ago. Opportunistic hiring will occur throughout the year as companies need financial, operations, and engineering executives. There is no better time than now to actively pursue and attract top-tier talent."