Big Data Analytics to reach USD 50.88 billion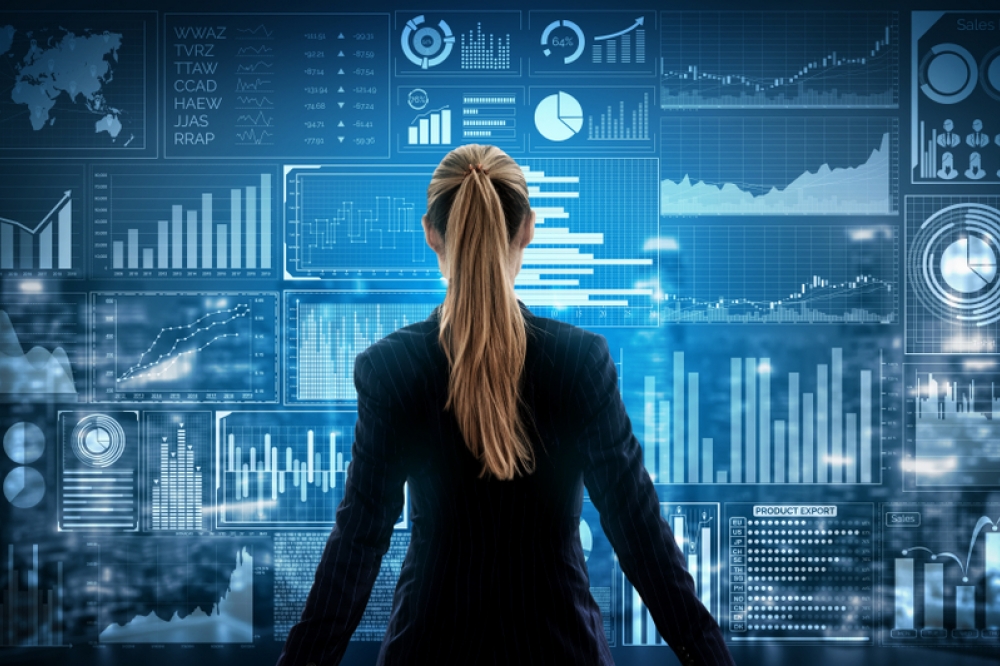 The big data analytics in electronics and semiconductor industry is growing, due to the increase in adoption of data visualization tools in semiconductor and electronics for identifying the inter-relation between multi-dimensional sets of data and delivering practical features to interpret them.

Reportlinker.com has released the report "Big Data Analytics in Semiconductor and Electronics Market by Component, Analytics Tool, Application, Usage and End User - Global Opportunity Analysis and Industry Forecast, 2023–2030".

Moreover, the use of big data analytics helps business owners collect useful information from complex sets of data to improve operational efficiency and achieve higher profitability.
However, security issues and the lack of a skilled workforce for using big data analytics effectively are restraining the growth of the BDA in SE market. On the other hand, the growing demand for cloud-based big data analytics to extract useful information in large and semi-large enterprises is expected to create ample growth opportunities for the market in the coming years.
Segment Overview
The global big data analytics in semiconductor and electronics market is segmented on the basis of component, analytics tool, application, enterprise size, end user, and region.
- By component, the market is classified into software and services.
- By analytics tool, the market is segmented into dashboard & data visualization, data mining & warehousing, self-service tools, reporting tools, and others.
- By application, the market is divided into customer analytics, marketing analytics, supply chain analytics, pricing analytics, workforce analytics, and others.
- By usage, the market is categorized into sales and marketing, fault detection, classification, predictive maintenance, virtual meterology, process optimization, yield prediction, and others.
- By end user, the market is bifurcated into semiconductor and electronics.
- Region-wise, the market is segmented into North America, Europe, Asia-Pacific, and rest of the world (RoW).
Regional Analysis
North America is projected to hold a dominant share by 2030
The rising penetration of smartphones, wearable devices, and other smart connected devices drives growth of the market in North America. Also, major semiconductor manufacturers operating in the region such as Nvidia Corporation, Micron Technology, and Texas Instruments are using big data analytics to gain real-time insights to boost the overall effectiveness of the workforce and identify hazardous issues during the chip manufacturing process.
In addition, digital transformation across numerous industry verticals and the rise in the integration of various technologies such as big data & analytics and artificial intelligence (AI) present many opportunities in the region. These factors are driving the growth of the big data analytics in electronics and semiconductor market in this region.
Key Market Players
Key players in the big data analytics in semiconductor and electronics industry include:
• Amazon Web Services
• Alphabet, Inc.
• Dell Technologies
• IBM Corporation
• Microsoft Corporation
• Oracle Corporation
• SAP SE
• SAS Institute, Inc.
• Teradata Corporation
• TIBCO Software, Inc.
Recent Developments
October 2022
Oracle launched Oracle Network Analytics Suite. This new cloud-native portfolio of analytics solutions combined the network function data with technologies such as machine learning and AI to help operators in automating decisions.
September 2022
Dell Technologies announced a partnership with Deep North. This partnership was aimed at providing retailers with real-time insights to understand human behavior and the customer journey in the retail environment in a better manner.
August 2022
Teradata launched a cloud-native platform named as VantageCloud Lake. It was designed to enable a wider use of data analytics across organizations with less cost.
July 2022
SAP SE acquired Askdata. With the acquisition of Askdata, SAP strengthened its ability to help organizations take better-informed decisions by leveraging AI-driven natural language searches.
July 2022
TIBCO launched TIBCO Cloud EBX. It is a new Master Data Management (MDM) software-as-a-service (SaaS) solution. This new technology helps businesses of all sizes manage corporate data from anywhere, including master data, reference data, and metadata.
KEY BENEFITS
• The big data analytics in semiconductor and electronics market report provides quantitative analysis of the current market and estimations from 2023 to 2030. This analysis assists in identifying the prevailing market opportunities to capitalize on.
• The study comprises of a detailed analysis of the big data analytics in semiconductor and electronics market trends, including current and future trends for depicting the prevalent investment pockets in the market.
• The information related to key drivers, restraints, and opportunities and their impact on the big data analytics in semiconductor and electronics market is provided in the report.
• The competitive analysis of the market players along with their market share in the big data analytics in semiconductor and electronics market is mentioned in the report.
• The SWOT analysis and Porter's Five Forces model are elaborated in the study.
• The value chain analysis of the market provides a clear picture of the role of stakeholders.