Micron reveals committee members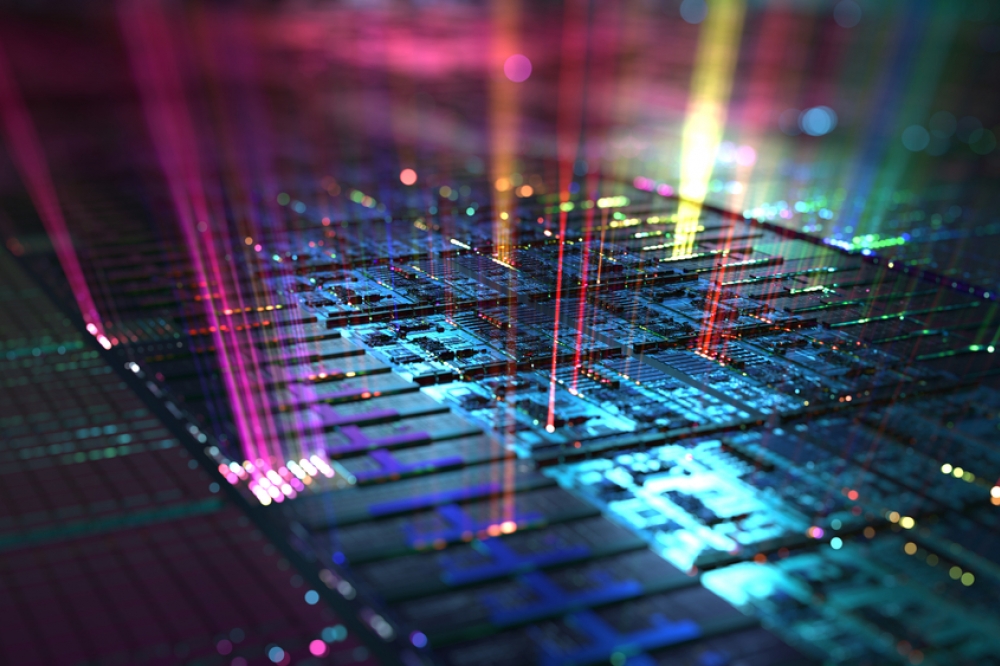 Governor Kathy Hochul and Micron Technology, Inc. have announced the members of the Micron Community Engagement Committee, including representatives from Central New York and Micron that will support the company's community investment strategy.

The Committee is made up of local stakeholders to ensure meaningful, ground-up participation and discussion of Micron's implementation and impacts to the larger region and will also include five ex-officio members. The formation of this group is a critical component of the Community Investment Framework agreement made between New York State and Micron in October 2022.

Micron's historic planned investment of up to $100 billion over the next 20-plus years to construct a new megafab in Clay, New York, which is expected to create nearly 50,000 New York jobs, was made possible by the Governor's Green CHIPS program and the anticipated federal grants and tax credits from the bipartisan CHIPS and Science Act. The Committee will work with Micron, Empire State Development (ESD), local governments and regional stakeholders to develop a Community Priorities Document – a guiding strategy for investing the funding allotted in the Micron Community Investment Framework into existing and new opportunities that benefit residents. This includes programs and initiatives that support specific priorities for underrepresented communities.
"The $100 billion investment by Micron, by far the largest investment in New York State history, and the tens of thousands of jobs that follow also unearths challenges such as housing, workforce needs, land use and other complex issues. The Committee, in concert with Micron, ESD and local partners, will tackle these issues head-on to ensure New Yorkers get the greatest benefit from these extraordinary opportunities," said Governor Hochul. "I am also thrilled that Melanie Littlejohn and Tim Penix will lead the Green CHIPS Community Engagement Committee. These two individuals have years of public service in Central New York and their dedication to the region is second to none."
"We are delighted to be in Central New York to celebrate with Governor Hochul, the newly appointed members of the Micron Community Engagement Committee and other local partners the remarkable progress that has taken place since we announced the site of our leading-edge memory megafab here six months ago," said Micron President and CEO Sanjay Mehrotra. "The $500 million Green CHIPS Community Investment Fund will help build and transform a workforce for the future, and the Micron Community Engagement Committee will ensure that the wide-ranging benefits and opportunities our investments will bring to Central New York are available for all."
Melanie Littlejohn, Vice President for New York Customer and Community Management at National Grid, and Tim Penix, Vice President of the Syracuse Educational Opportunity Center, have been selected as the committee co-chairs due to their proven public service track records and expertise and will assist in the management of this fund to better the lives of Central New Yorkers. In addition to the co-chairs, the members of the Committee are:
• April Arnzen – Senior Vice President and Chief People Officer, Micron
• Karen Belcher – Executive Director, Food Bank of Central New York
• Donna DeSiato – Superintendent, East Syracuse Minoa School District
• Bishop Ronald Dewberry – Senior Pastor, New Life Temple of Praise
• Kristi Eck – Chief of Staff, SUNY Oswego
• Courtney Geduldig – Corporate Vice President, Global Public and Government Affairs, Micron
• Mark Hall – President and CEO, Syracuse Community Health
• Jasenko Mondom – Employment Specialist, Refugee Assistance Program at Syracuse City School District
• Meg O'Connell – Executive Director, Allyn Family Foundation
• Hazel Powless – Haudenosaunne Environmental Task Force, Onondaga Nation
• Kerry Quaglia – Founder and CEO, Home HeadQuarters
• Sheena Solomon – Executive Director, The Gifford Foundation
Ex Officio Members
• Rob Beard – SVP and General Counsel, Micron
• Kevin Younis – COO and Executive Deputy Commissioner, Empire State Development
• Isabelle Harris – Director of Strategic Initiatives, Onondaga County
• Sharon Owens – Deputy Mayor, City of Syracuse
• Damian Ulatowski – Supervisor, Town of Clay
The Committee will focus on workforce development and diversity in the labor force; education and training in STEM fields to create opportunities for good paying jobs at Micron and supply-chain partners; expansion of safe and affordable housing; breaking down barriers to the workforce such as childcare and transportation and improvements to community assets and institutions that contribute to civic identity and well-being. This will ultimately inform a document that will be used as a road map that allows for participation and/or enhancement beyond the initial objectives of this effort.
The Committee's work will also complement the newly announced Governor's Office of Semiconductor Expansion, Management and Integration (GO SEMI), which will be led by ESD and supported by experts from numerous state agencies. The office will work in coordination with federal and local partners and coordinate investments in the semiconductor industry, shaping and implementing a broader, national model for maximizing industry and community returns on such public/private partnerships.