Micron launches U.S.-Japan University Partnership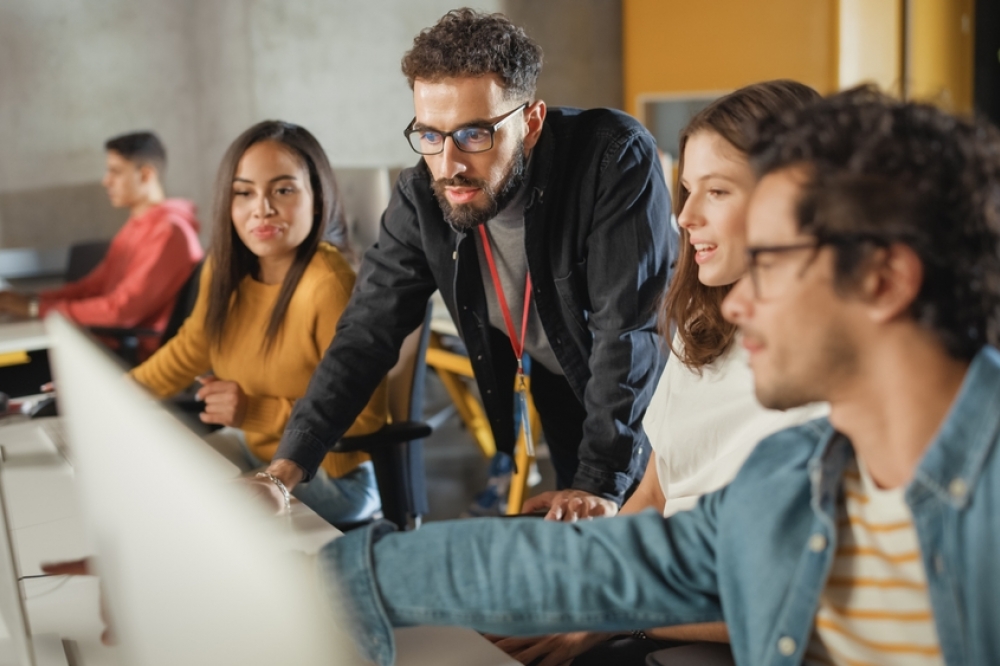 Eleven-university strong network to grow the next-generation workforce and advance semiconductor-based research in both countries.

Micron Technology, Inc., said to be the largest foreign investor in Japan over the last five years, has launched the U.S.-Japan University Partnership for Workforce Advancement and Research & Development in Semiconductors (UPWARDS) for the Future. Aimed at cultivating a more robust and highly-skilled semiconductor workforce for the two countries, the partnership will drive emerging research while increasing the pipeline of students studying a semiconductor curriculum. U.S. Secretary of State Antony J. Blinken and Japanese Minister of Education, Culture, Sports, Science and Technology Keiko Nagaoka presided over the signing of a memorandum of understanding (MOU), marking a step forward in advancing U.S.-Japan technological competitiveness and resilience.

UPWARDS for the Future, established by Micron and other industry partners, brings together 11 universities from across the U.S. and Japan to develop leading semiconductor curricula, creating opportunities for cross-collaboration. The founding universities are known for their high-quality education and proven commitment to diversity, equality and inclusion (DEI) and closing the gender equity gap in STEM, which is crucial to building the industry's workforce of the future.
Growing the STEM talent pipeline requires reaching groups that are underrepresented in the semiconductor industry today. UPWARDS for the Future intends to establish pathways into higher education and facilitate new programs dedicated to attracting and retaining those historically underrepresented groups, in addition to supporting the efforts partner institutions have undertaken to date.
"Leading in next-generation technologies requires developing a next-generation workforce," said Rahm Emanuel, United States Ambassador to Japan. "Semiconductors are critical to our economy and to our security, and the UPWARDS for the Future program will enable the United States and Japan, as allies and economic partners, to build that workforce."
More than $60 million in contributions over the next five years from a variety of sources, including Micron and its partners, will go towards supporting the launch and implementation of this innovative program, which deepens ties between industry and higher education across the U.S. and Japan. The network, expected to impact approximately 5,000 students per year, will provide access to experiential learning in cleanrooms and memory-related research across institutions, with a particular focus on promoting opportunities for female students, staff and leaders.
"UPWARDS for the Future reflects Micron's long-term commitment to strengthening the semiconductor ecosystems in the U.S. and Japan. Building and sustaining advanced memory semiconductor leadership requires a robust workforce from diverse backgrounds," said Micron President and CEO Sanjay Mehrotra. "Micron is proud to be at the forefront of this once-in-a-generation opportunity to unite leading educational institutions and foster greater technology innovation."
Over the past five years, Micron has increased representation of women globally, with female representation at Micron Japan increasing by 56% in recent years. The company continues to increase its number of female inventors. More than 22% of the original patent applications Micron filed in fiscal year 2022 named a woman as an inventor. In February 2023, Micron Japan was named on Great Place to Work® Institute's 2023 Best Workplaces in Japan list for the third consecutive year, and especially recognized for engaging its team members and embracing a culture of inclusion and innovation.
Technology innovation and leadership remain the cornerstone of Micron's business success. The company has contributed to more than 53,000 patents over its lifetime. In 2022, Micron was granted over 3,000 patents – averaging more than eight patent grants per day. This past week, Micron announced that it will be the first semiconductor company to put extreme ultraviolet patterning technology into production in Japan with its Hiroshima fab playing a critical role in the company's development of its next-generation of DRAM, the 1-gamma (1γ) node.
Micron's multiple sites in Japan are central to its research and development roadmap for the company's cutting-edge DRAM technology across its product lines. Micron has invested over $13 billion in Japan since 2013. With more than 4,000 engineers and technicians across the country, Micron is committed to workforce development and ensuring Japan's continued economic growth and prosperity. Micron has hired more than 1,500 new employees nationwide over the past five years to facilitate the production of nearly 10% of the world's DRAM supply from Micron's Hiroshima fab.