Advanced Packaging market Size to reach $66.9 billion by 2032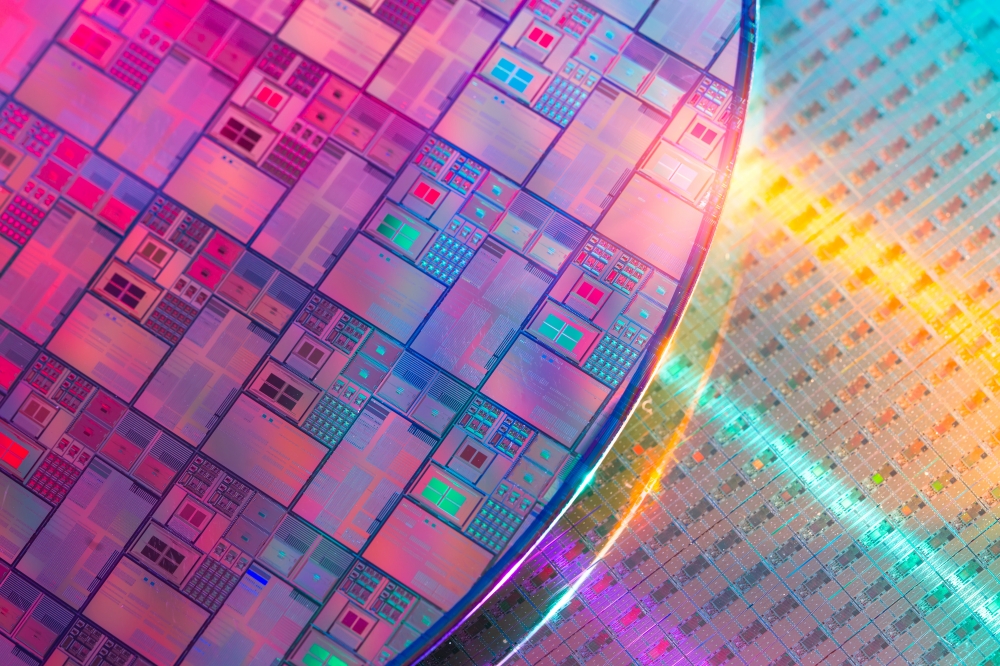 2022 market value is $29.2 billion.
DataHorizzon Research has published a report titled, Advanced Packaging Market Size, Share, Growth, Trends, Statistics Analysis Report, By Type (Flip Chip CSP, Flip-Chip Ball Grid Array, Wafer Level CSP, 5D/3D, Fan Out WLP, Others), By End-use (Consumer Electronics, Automotive, Others), By Region And Segment Forecasts, 2023-2032.&nbsp &nbsp &nbsp &nbsp &nbsp &nbsp

According to DataHorizzon Research, the advanced packaging market size was valued at USD 29.2 Billion in 2022 and is expected to reach USD 66.9 Billion by 2032 at a CAGR of 8.7%.&nbsp Innovations in the semiconductor industry have been pivotal to the industry development. In addition, the consumer electronics and appliances industry has witnessed tremendous demand for compact devices in the past few years.
The advanced packaging market growth is induced due to the sleek design of digital devices and the need for efficient packing solutions. With consumers' growing inclination to electronic wearable rubber, elastic polymers, and other materials are used as covering materials that offer water resistance, dust-proof, and wear and tear. Therefore, the industry growth is projected to turn highly customer-centric in the forthcoming years.
Advanced Packaging Market Report Highlights:
• The global advanced packaging market is expected to exhibit a CAGR of 8.7% by 2032.
• The demand for smaller and slimmer electronic devices has surged in recent years, prompting manufacturers to seek more compact packaging solutions.&nbsp
• based on type, fan-out wafer level packaging dominated the market growth in 2022 owing to its features and versatility.
• based on end-use, the consumer electronics industry exhibited significant growth in 2022 due to increased demand for smartphones, tablets, smartwatches, and other digital devices.
• based on region, Asia Pacific is a huge market for advanced packaging due to the rise in demand for smart devices, availability of a large consumer base, and demand for electronic components.
• Some of the key players in the advanced packaging market include Amkor Technology, Texas Instruments, Renesas Electronics, Analog Devices, Inc., International Business Machines Corporation (IBM), Taiwan Semiconductor Manufacturing Company Limited, Qualcomm Technologies, Inc., Microchip Technology Inc., Toshiba Corporation, and Intel Corporation.
The global advanced packaging market has been segmented by type, end-user, and region. based on type, the anionic segment registered a huge market share in 2022 and is projected to retain a dominant share in the forthcoming years. Consumer electronics is the leading end-user segment for the global market, mainly for its prominent use for consumer wearable and smart devices.
based on region, Asia Pacific is the dominant market for advanced packaging due to the presence of manufacturing hubs for consumer electronics, a large consumer base, the availability of technological support, and a flourishing e-commerce industry. The market share is also induced due to the disposable income in the population and growing urbanization. Europe is the second leading market due to the innovative packaging techniques for the automotive industry.
Key Developments in the Industry:
• In 2023, Amkor Technology, a leading provider of semiconductor packaging, announced the launch of the 'car of the future.' The rise in popularity of advanced driver assist systems (ADAS) and full autonomy has enabled automotive manufacturers to configure safety systems and convenience features in the standard models. To fulfill safety objectives in the vehicle, advanced packaging solutions would be incorporated to automate driving aspects like lane positioning, collision avoidance, and parking assistance.
• In 2022, Taiwan Semiconductors Manufacturing Company Ltd (TSMC) introduced TSMC 3D Fabric technology, which is widely adopted among the key players, especially for its innovation. The 3D Fabric Technology simplifies the design complexities using the IC technology to create wearable fabric materials.