Contingent workers can be the boost Europe needs for its semiconductor sector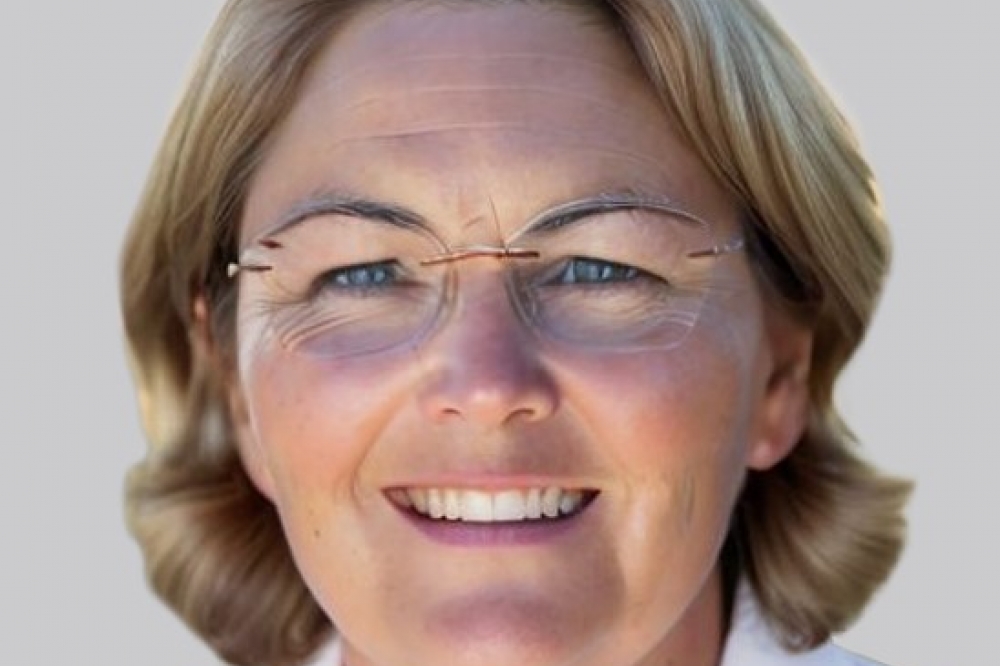 Sam Smith, President of EMEA and Global Client Delivery at Magnit, offers some timely advice on workforce strategy.

In the face of intense global competition and manufacturing shortage concerns, nations around the globe continue to ramp up their semiconductor investments. While Taiwan and China continue to dominate global output, the EU has committed a substantial investment of €43 billion to establish domestic semiconductor production facilities as part of the 'EU Chips Act'. In the UK, a £1 billion strategy that "doubles down" on securing areas of industry strength has been announced to position the nation as a "global science and technology superpower". While the plans differ in approach, they both aim for the same ambitious goal - competing against the Asia-Pacific region which "dominates the global semiconductor market".

To effectively compete on this front, it won't simply be a case of pouring resources into semiconductor firms, but rather, leveraging the available strategies at their disposal to establish a plan that is equally productive and cost effective. One potential strategy that could be employed is a greater reliance on contingent workers.
The Value of Contingent Workers
Contingent workers are employees off the payroll, such as agency workers, independent workers and consultants, who are hired on an ad hoc or project basis. As such, they do not require traditional onboarding and training processes, and can therefore be tactically deployed according to workflow demands. What's more, contingent workers are often very experienced and are highly skilled in very specific fields. If semiconductor companies are looking to enhance their standing in specific fields of work, they will need to leverage premium, renowned specialists that will establish a degree of niche expertise that will allow them to excel in certain strategic areas.
Utilising contingent workers alongside traditional hiring methods allows firms to mitigate the effects of rising labour costs EU, as well as rising costs of semiconductor fabrication - without compromising on talent. One financial advantage of contingent workers is that semiconductor firms can reduce costs that are traditionally associated with full-time employees, such as training and holiday pay. Contingent workers can also be redeployed when needed, bringing the additional value of understanding the company and its aims, just as a full-time employee would – without the financial burdens of permanent servicing.
As contingent workers are deployed during specific periods of work, the wider full-time workforce can be refined to drive down margins but remain supported by skilled workers who can swiftly integrate when needed. The flexibility of contingent workers means experts can be leveraged to strategically navigate the concerns of semiconductor companies in a cost-effective way. With a number of semiconductor plants already in the initial stages of building across Europe in Germany and Italy, there will be large quantities of employees needed for very specific periods of time. As an example, manufacturing contingent workers can be deployed into the semiconductor plant building process on a role-by-role basis, rather than project-wide, to ensure spending remains within budget.
Navigating Semiconductor Concerns
Globally, we are still facing a semiconductor shortage. Starting in 2020, a series of challenges stemming from the COVID-19 pandemic resulted in an increased demand for products that required silicone chips to function, ranging from laptops and mobile phones to medical devices. Countries shifting into stay-at-home economies, coupled with a global rollout of 5G (which requires higher semiconductor content) caused wide supply chain and logistics issues.
As 80% of chip manufacturing capacity is in Asia, global diversification of resources has been earmarked as the key to addressing these issues. The ultimate aim of the EU Chip Plan is to create a semiconductor industry that is self-reliant, but experts have warned that spending billions is misguided, given that the continent is likely to "remain heavily dependent on semiconductors produced elsewhere." With Europe having reduced its share of global chip manufacturing capacity from 44 percent in 1990 to nine percent in 2020, strategic investment will need to be put in place to make up for lost ground.
Currently, the UK's position in the semiconductor landscape, from a manufacturing point of view, is minuscule. Over the past thirty years, there has been a lack of investment in building semiconductor facilities in the UK. This has resulted in a semiconductor ecosystem that cannot support the production of advanced silicon semiconductors and there is little indication this will change. Similarly, in Europe, "with the exception of a plant in Ireland, the continent has no manufacturing facility that produces semiconductors with less than 22 nm process technology".
While there are commitments to building new semiconductor plants, the current outlook lays out just how large the technological gap is. In comparison to established semiconductor leaders, such as Japan which has 102 semiconductor plants, Germany and the UK only have 20 and 12 respectively.
Maximising industry strength
For nations to compete in the semiconductor industry against leading regions, they will need to strategically direct their resources to more focused aspects of the industry. There are numerous avenues of the semiconductor industry in which the UK and the EU can have an impact, without the need for large workforces or factories.
The UK Government has already established that investing resources into their areas of success is what will drive their standing in the industry, identifying chip design, compound semiconductors and R&D as their niche strengths. Similarly in Europe, there are "top research facilities on semiconductors that has continuously expanded its strong position in the research into innovative semiconductor solutions in recent years". The key now is ensuring that they are using any advantage they have to compete on these fronts against competitive nations.
Embracing contingent workers presents an opportunity in this regard, since UK and other EU firms can offer modern working arrangements that appeal to a growing percentage of the workforce that are looking for roles with a degree of flexibility. These firms can lean into these demands by offering semiconductor professionals positions that are project focused, and don't require long-term commitments.
With these advantages, semiconductor firms can establish a field of experts in niche aspects of the semiconductor industry that can be called upon as development into these areas continues. Growth opportunity lies in the EU's ability to amplify its strengths as an attractive global partner, and the contingent workforce presents a way in which they can do so while remaining cost-effective.
Broadening the talent field
Beyond competing with industry giants, the semiconductor industry also faces talent and skills shortage challenges that threaten any significant long-term progression. Semiconductor firms in the UK are in competition for specialist talent - and are feeling the repercussions of a narrow hiring field. A 2022 report found that NXP Semiconductors were approximately 10% below headcount - despite a major recruitment drive that onboarded almost 20% of their workforce that year. In Europe, a report from the German Economic Institute found that there is currently a shortage of 62,000 skilled workers in the chip industry.
While much of these issues are systemic and will take longer periods of time and investment to address, contingent workers can benefit firms in the moment, and ensure their semiconductor development output does not stagnate. Firstly, by leveraging contingent workers, firms will have access to a much broader pool of qualified candidates to choose from.
Effective global management
If semiconductor firms are to leverage contingent workers alongside full-time employees to maximise their output, then considerations will have to be made as to how to effectively manage a dynamic, and global, workforce. There is a danger that integrating hiring practises that must often account for drastic changes in the number of employees, may open themselves up for a disorganisation that can lead to workforce confusion, and reduced business impact.
Despite these challenges, it's never been easier for firms to deploy effective management strategies, largely in part due to the advances of integrated technology platforms that take different working methods – such as contingent workers – into consideration. These platforms provide management teams with a comprehensive overview of their organisation, allowing them to better understand areas that may require attention. By utilising the data that is gathered by integrated workforce platforms, management teams can strategically decide when and where their workflow requires the support of contingent workers.
Maintaining industry pace
In the semiconductor industry, where the time-to-market speed is often held up as the metric of a project's success, contingent workers emerge as invaluable assets. With the ability to smoothly integrate highly skilled professionals into pre-existing workflows, no time is wasted. Contingent workers can be quickly integrated into specific phases of projects, whether it's having experts on hand to ensure the first stage of research is getting off on the right foot or bringing in several workers to deal with workflow issues and supply demands.
While firms in the EU may never be able to keep pace with powerhouse nations in Asia on a spending or manpower front, they can establish a semiconductor workforce strategy that builds on existing strengths while long-term development continues in the background. A strategic hiring approach that utilises contingent workers in a way that aligns with both financial and skill shortages concerns can create a strong domestic industry.