Report focuses on value chain's carbon emissions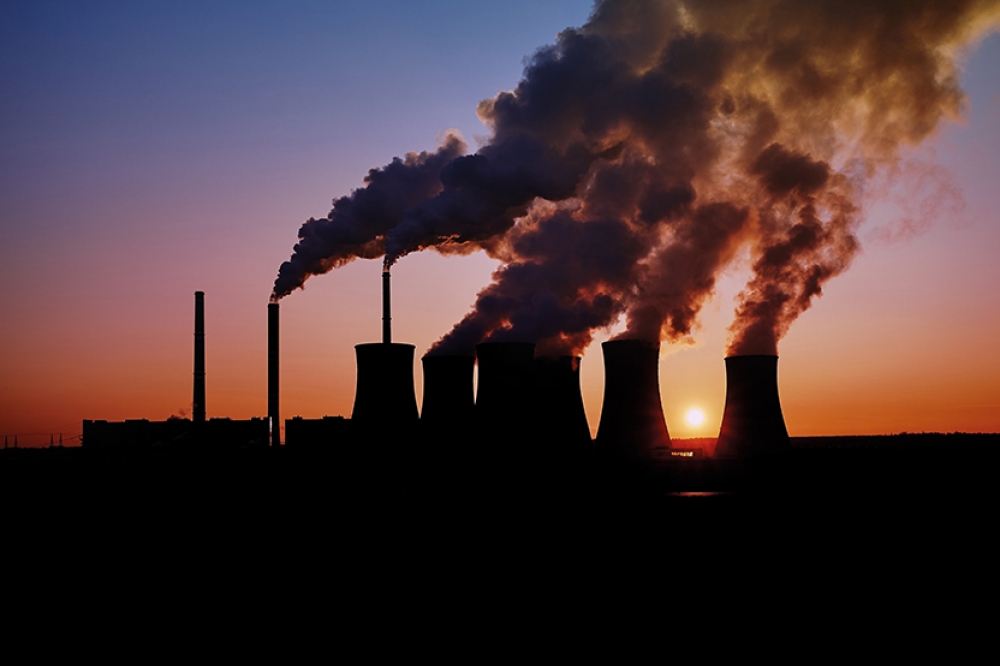 The SEMI Semiconductor Climate Consortium (SCC) has issued its first report of the semiconductor ecosystem's greenhouse gas (GHG) emissions profile, an in-depth analysis of the semiconductor value chain's carbon footprint and priority-ranked carbon emission sources for the industry to address.

The SEMI Semiconductor Climate Consortium (SCC) has issued its first report of the semiconductor ecosystem's greenhouse gas (GHG) emissions profile, titled transparency, Ambition, and Collaboration: Advancing the Climate Agenda of the Semiconductor Value Chain, the report provides the most comprehensive sustainability data available on the semiconductor ecosystem. Key takeaways from the report compiled by Boston Consulting Group (BCG), under the direction of the SCC Baselining, Ambition-Setting and Roadmapping (BAR) Working Group, include:
• Baseline of value chain emissions
Semiconductor devices produced in 2021 have a lifetime CO2e footprint of 500 megatonne (MT) – 16% from supply chain, 21% from manufacturing,and 63% from device use.
• Low-carbon energy is a key lever
Bold and decisive investments in low-carbon energy sources can address more than 80% of industry emissions primarily by reducing the carbon footprint stemming from electricity usage for semiconductor manufacturing and for powering chips in electronics devices.
• Investment and innovation to solve remaining 16%
Emissions from the supply chain and from manufacturing process gases will require considerable research and development to address, necessitating investments now.
• Future manufacturing emissions scenarios
Current government and company commitments will substantially reduce manufacturing emissions, but they are still forecasted to overshoot the carbon budget for the 1.5°C pathway.
•Dilemma of value chain emissions
Digital technologies that require semiconductors play a crucial role in reducing energy use and emissions across industries while simultaneously adding to the overall carbon footprint.

"While the SCC's work on behalf of the industry is just getting started, its sustainability report clearly outlines where chip industry efforts initially should be focused and how we can make the greatest impact for SEMI members and the semiconductor value chain at large," said Mousumi Bhat, Vice President of Sustainability at SEMI. "Thanks to the BCG team for their collaboration on this seminal work."

"For our industry to effectively accelerate climate action, it is crucial that we have a shared view on our industry's baseline carbon footprint, expected trajectory of future emissions, and available improvement levers," said Marijn Vervoorn, BAR
co-lead and Director of Sustainability Strategy at ASML. "This report, including its clear view on data gaps and required data quality improvements, provides the foundation for an ambitious industry roadmap showing the tangible action required to achieve both short-term objectives and Net Zero emissions in 2050."

"Our work is far from finished," said Chris Jones, BAR co-lead and Business Development Manager at Edwards. "For the SCC to be successful, we need all three stages of baselining, setting our ambitions (targets) and curating the roadmap of how we will get there. Net Zero is our ultimate goal for SCC members, but the many steps to get there is the detail we are working out."

"The BCG team is proud to be part of this groundbreaking research to build the most comprehensive baseline of the industry's greenhouse gas emissions, helping to focus our Climate Change and Sustainability efforts where they are most impactful," said Ramiro Palma, Ph.D., BCG Managing Director and Partner, Global Semiconductor Practice Area co-lead. "We thank the SCC and its member companies for all their engagement to make this study their own in a step toward a greener future."


200mm fabs to reach record high capacity by 2026
Semiconductor manufacturers worldwide are projected to increase 200mm fab capacity by 14% from 2023 through 2026, adding 13 new 200mm volume fabs (excluding EPI) as the industry reaches a record high of more than 7.7 million wafers per month (wpm), SEMI announced today in its 200mm Fab Outlook to 2026 report.

Power and compound semiconductors, which are vital for the consumer, automotive and industrial sectors, are the biggest drivers of 200mm investment. The development of powertrain inverters and charging stations for electric vehicles (EVs) in particular is expected to fuel increases in global 200mm wafer capacity as EV adoption continues to rise.

"The global semiconductor industry's ramp to record 200mm fab capacity highlights the bullish expectations for growth in the automotive market in particular," said Ajit Manocha, SEMI President and CEO. "While automotive chip supply has stabilized, the increased chip content in EVs and the drive to reduce charging time is spurring capacity expansions."

Chip suppliers including Bosch, Fuji Electric, Infineon, Mitsubishi, Onsemi, Rohm, STMicroelectronics and Wolfspeed are accelerating their 200mm capacity projects to meet future demand. The SEMI 200mm Fab Outlook to 2026 report shows fab capacity for power semiconductors growing 35% from 2023 to 2026, with Microprocessor Unit/Microcontroller Unit (MPU/MCU) ranking second at 21%, followed by MEMS, Analog, and Foundry at 16%, 8%, and 8%, respectively.

Accounting for most of the 200mm fab capacity are 80nm to 350nm technology nodes. Growth of 80nm to 130nm node capacity is forecast to expand by 10%, while 131nm to 350nm technology nodes are expected to register an 18% expansion from 2023 to 2026.


Regional outlooks
Excluding EPI, Southeast Asia is projected to lead 200mm capacity growth with a 33% increase from 2023 to 2026. China is expected to rank second with 22% growth. The biggest contributor to the 200mm capacity expansion, China is projected to reach more than 1.7 million wafers per month by 2026. Americas, Europe & Mideast, and Taiwan will follow at 14%, 11%, and 7% growth, respectively.

In 2023, China is forecast to claim 22% share of 200mm fab capacity, while Japan is expected to account for 16% of total capacity, followed by Taiwan, Europe & Mideast, and America at 15%, 14%, and 14%, respectively.
The SEMI 200mm Fab Outlook to 2026 report tracks 335 fabs and lines (from R&D and volume). The report includes 99 updates across 85 facilities and lines, including 12 new lines since the previous update in March 2023.

2024 fab equipment spending to recover in 2024
Global fab equipment spending for front-end facilities in 2023 is expected to decline 15% year-over-year (YoY) to US$84 billion from a record high of US$99.5 billion in 2022 before rebounding 15% YoY to US$97 billion in 2024, SEMI announced today in its latest quarterly World Fab Forecast report. Softening chip demand and elevated inventory of consumer and mobile devices will contribute to the 2023 decline.

Next year's fab equipment spending recovery will be partly driven by the end of the semiconductor inventory correction in 2023 and strengthening demand for semiconductors in the high-performance computing (HPC) and memory segments.

"The 2023 decline in equipment investment is proving shallower and the 2024 rebound stronger than expected earlier this year," said Ajit Manocha, SEMI president and CEO. "The trend suggests the semiconductor industry is turning the corner on the downturn and on a path back to robust growth fueled by healthy chip demand."

Foundry segment continues to lead semiconductor industry expansion
The foundry segment is expected to lead the semiconductor expansion in 2023 with US$49 billion in investments, 1% growth, and US$51.5 billion in spending in 2024, a 5% increase as investment continues in leading-edge and mature process nodes. Memory spending is forecast to stage a strong comeback in 2024 with a 65% increase to US$27 billion after a 46% decline in 2023. Specifically, DRAM investments are expected to decline 19% YoY to US$11 billion in 2023 but recover to US$15 billion, a 40% annual jump, in 2024.

NAND spending is projected to mirror that trend, decreasing 67% to US$6 billion in 2023 but surging 113% to US$12.1 billion in 2024. MPU investments are expected to remain flat in 2023 and increase 16% to US$9 billion in 2024.

Taiwan Continues to Lead Equipment Spending
Taiwan is expected to retain the global lead in fab equipment spending in 2024 with US$23 billion in investments, a 4% YoY increase. Korea is projected to rank second in spending, with an estimated US$22 billion in investments in 2024, a 41% jump from this year reflecting a memory sector recovery.

With export controls expected to limit China's spending in leading-edge technologies and foreign investment, the region is forecast to place third in equipment spending worldwide in 2024 at US$20 billion, a decline from 2023 levels. Despite the constraints, Chinese foundry suppliers and IDMs are expected to continue investments in mature process nodes.

The Americas is expected to remain the fourth largest region in spending, reaching a historic high of US$14 billion in investments in 2024, a 23% YoY increase.

The Europe and Mideast region is also forecast to log record investments next year, increasing spending by 41.5% to US$8 billion. Fab equipment spending in Japan and Southeast Asia is expected to increase to US$7 billion and US$3 billion, respectively, in 2024.

Covering 2022 to 2024, the SEMI World Fab Forecast report shows the global semiconductor industry increasing capacity by 5% this year after an 8% rise in 2022. Capacity growth is expected to continue in 2024, climbing 6%.

The latest update of the SEMI World Fab Forecast report, published in September, lists 1,477 facilities and lines globally, including 169 facilities and lines with various probabilities expected to start operation in 2023 or later.