Automotive market Revving up: the intersection of semiconductors and the automotive industry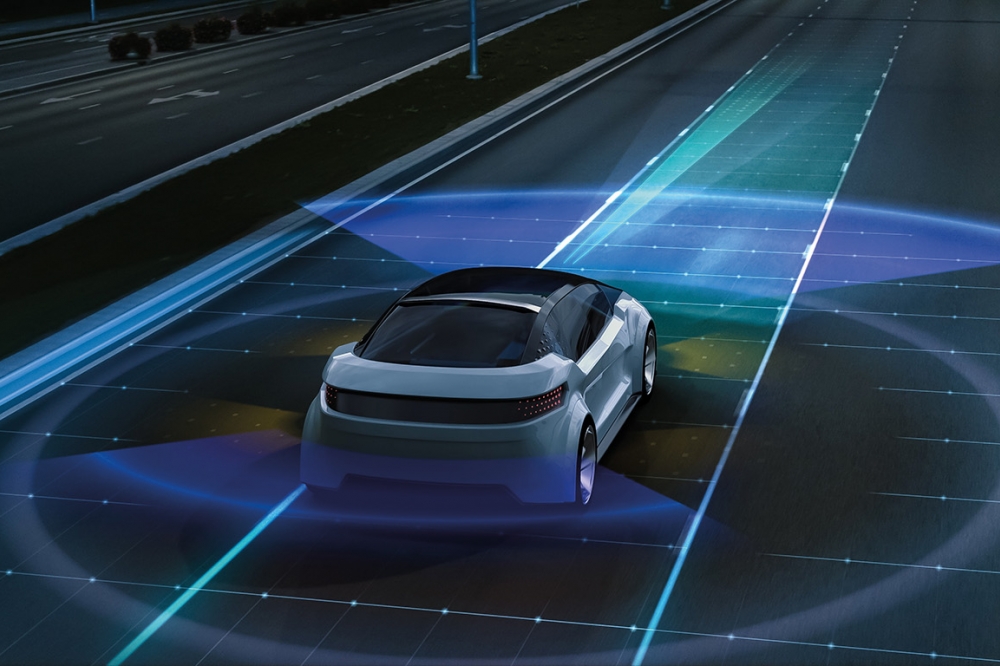 The convergence of the semiconductor industry and the automotive market has brought about a wave of innovation and change. Over the few years, these two sectors have become more interconnected with semiconductors serving as the foundation for modern advancements in automobiles.

BY SHALINI NAGAR, JR. CONTENT WRITER AT RESEARCH NESTER PVT
WHETHER it's improving safety and performance or enabling self-driving cars semiconductors are, at the forefront of shaping the future of the automotive industry. In this article, we will delve into the role played by semiconductors in reshaping the automotive landscape.

Semiconductor industry overview
The semiconductor industry has been at the forefront of innovation for many years playing a crucial role in advancing fields like computing, telecommunications, and consumer electronics. With a market worth exceeding USD 500 billion and an estimated annual growth rate of 6.5%, it holds significance globally.

Semiconductors are building blocks in electronic devices that form the foundation for microprocessors, memory chips and other essential components. Since its inception in the mid-20th century this industry has experienced growth fueled by advancements in manufacturing processes and design techniques. Nowadays semiconductors are utilized in a range of products including smartphones and automobiles with continuously increasing demand, for these components.

Automotive market overview
The automotive industry has made progress since the invention of the first car in the late 1800s. Today, it is a sector that employs millions of people and generates billions of dollars in revenue annually. In times there has been substantial growth in the automotive market driven primarily by emerging economies like China and India. It is predicted that global sales of passenger cars will reach 100 million units by 2025.

A consumer's view of the automobile
Automobiles have become a part of our everyday lives providing us with the convenience of efficient transportation from one place to another. This is particularly vital in cities where access to public transport may be limited. Additionally, as the global population continues to rise there is an increasing demand for cars making them a crucial element of our transportation infrastructure. Presently there are over 1.4 billion motor vehicles, on roads and this number is projected to grow to 1.9 billion by 2035. Passenger cars account for 75% of these figures while light commercial vehicles and heavy trucks, buses, coaches, and minibuses make up the remaining 27%.

Automotive manufacturers strive to develop vehicles that offer safe performance as they aim to provide customers with peace of mind and ensure their products withstand the test of time. That's why auto companies invest resources in researching, designing and testing their vehicles to ensure they meet the most stringent safety and reliability standards.

The evolution of semiconductors in the automotive industry
Semiconductors play a role in automotive electronics, including powertrains, infotainment, and safety systems. Therefore, semiconductors are vital for the operation of the automobile industry. Here are a few noteworthy developments, in semiconductors that are revolutionizing the sector.

Better Connectivity: Our vehicles now have functionalities such as GPS-based route mapping, real-time traffic updates, and alerts for red lights. Additionally, they offer features like parking assistance and all the essential tools we require while driving. The semiconductors used in legacy nodes are specifically designed to handle the tasks involved in processing data from different sensors in the vehicle. This data is then utilized to make adjustments, to the existing systems enhancing their performance and ensuring a secure and dependable driving experience.

Performance Optimization: Semiconductors have been instrumental in improving the performance of cars. Advanced engine control units (ECUs), with microprocessors are used to enhance fuel efficiency and minimize emissions.
Furthermore, semiconductors enable systems that offer drivers and passengers a variety of entertainment, connectivity, and navigation options. These advancements have elevated the driving experience making it more enjoyable and
efficient.

Electrification: The shift towards electric vehicles (EVs) is a significant development in the automotive sector and semiconductors play a crucial role in driving this transformation. The advancement of powertrains, battery management systems, and charging infrastructure heavily depends on semiconductor technology. Additionally, semiconductors are vital for managing the intricate electrical systems, within electric vehicles guaranteeing their safety, efficiency, and durability.

Safety Enhancements: One of the ways that semiconductors have positively impacted the automotive industry is by enhancing safety. Advanced driver assistance systems (ADAS) heavily rely on semiconductor components like sensors, cameras, and microcontrollers. These components play a role in enabling features such as adaptive cruise control, lane-keeping assistance automatic emergency braking, and blind spot monitoring. As a result, vehicles are now equipped with the capability to detect and respond to dangers more efficiently ultimately leading to a reduction, in accidents and saving lives.

Autonomous Driving: The development of self-driving cars would be impossible without the use of semiconductors. These vehicles heavily rely on a range of sensors, processors, and AI algorithms to understand their environment and make quick decisions. The amount of power needed for these tasks is immense leading semiconductor manufacturers to continuously create more advanced chips to meet these requirements. As autonomous driving technology progresses it has the potential to revolutionize transportation by enhancing safety and accessibility.

Advanced Driving Assistance: Various functionalities such as cruise control, braking system (ABS) Voice control GPS navigation OTA updates, active steering, etc. are all dependent on the integration of software within the vehicle. AUTOSAR plays a role in connecting and managing numerous electronic control units (ECUs). It provides a platform that facilitates consistent communication between ECUs and application software. This enables an array of functions to be controlled through a centralized system.

Connected vehicles: Connected vehicles will require internet connectivity in order to receive real-time data about their surroundings like road conditions and traffic information. Additionally, they will need the capability to transmit data to vehicles and cloud servers for effective communication, with other autonomous vehicles and optimization of performance. Semiconductor technology plays a role, in safeguarding the integrity and dependability of data produced by connected cars. Without semiconductors, the data generated by these cars would be exposed to tampering resulting in potentially disastrous outcomes.

Mobility as a Service: MaaS, short for Mobility as a Service is a business model that combines various transportation options like ride-hailing and public transportation into one convenient platform. With an app, customers can effortlessly
access and manage all their transportation needs. According to KPMG a significant 70% of Americans reside within a 10-minute radius of an Uber or Lyft pickup point. Not does MaaS offer convenience but it also has the potential to alleviate traffic congestion enhance safety measures and reduce harmful emissions. As the popularity of MaaS continues to grow there will be an increased demand for semiconductors that power the safety features and autonomous technologies in MaaS vehicles. Additionally, these vehicles will need connectivity with cloud services further driving the demand, for semiconductors.

The Future of semiconductors in the automobile sector
Semiconductors play a role in this transition by enabling the creation of smaller more powerful and more efficient hardware and software components. They empower automakers to develop driver assistance systems, electronic control units, infotainment systems and connected services. Moreover, semiconductors are also utilized in driving technology and the advancement of alternative energy sources like fuel cells, batteries and solar cells.

According to a market research report from Research Nester, the Automotive Semiconductor Market is projected to generate a revenue of USD 115 billion by the end of 2035 with an annual growth rate of 10% from 2023 to 2035. Additionally, the market already generated USD 40 billion in revenue in 2022. These figures underscore the role that semiconductors play in revolutionizing the automotive industry. With advancements, semiconductors have become smaller yet more powerful enabling more efficient and innovative automobile designs and features. They are also integral in powering safety systems and navigation tools that enhance vehicle intelligence and safety.

In the future, there will be a surge in demand for semiconductors and their solutions. Collaboration, between OEMs (Original Equipment Manufacturers) and automobile manufacturers is crucial to avoid semiconductor shortages down the road. Moreover, reputable organizations and news agencies have projected a future, for the semiconductor industry indicating great opportunities for companies to experience accelerated growth.


Challenges and Opportunities
The semiconductor industry has brought about a wave of automotive advancements but it has also encountered its fair share of challenges. The global shortage of chips in 2020 and 2021 shed light on the industry's vulnerability to disruptions in the supply chain. This scarcity had an impact on the automotive sector causing delays in production and an increase in costs. However, this challenge has also emphasized the importance of diversifying supply chains and boosting semiconductor manufacturing. Both governments and industry leaders have recognized the need for investing in semiconductor production capacity to ensure a supply of chips across industries, particularly in automotive.

Furthermore, the convergence of these industries presents opportunities. With self-driving vehicles gaining popularity there will be a growing demand for advanced semiconductors. This growth will drive innovation resulting in efficient, affordable, and powerful semiconductor solutions. It will also foster collaboration between automakers and technology companies leading to new business models and ecosystems, within the automotive market.

Semiconductor chip shortage: How are auto manufacturers responding?
Automotive news has been dominated by reports of a decline in vehicle demand during the initial stages of the COVID-19 crisis. This drop can be attributed to the global supply chain disruptions caused by the pandemic in relation to critical components like automotive semiconductors. The demand for these semiconductors has been steadily rising over the few years and the pandemic has only worsened this situation.

To ensure a supply of components original equipment manufacturers (OEMs) have been exploring alternate sourcing models. As a result, stronger partnerships are being formed between OEMs, Tier 1 suppliers, and semiconductor suppliers. These collaborations are expected to benefit the industry in the long term by reducing the risks associated with future shortages. By fostering partnerships, OEMs and other automotive manufacturers can sustain their innovation efforts and remain competitive in the global market. Furthermore, investing in companies that specialize in technologies can serve as a safeguard, against any potential disruptions that may occur in the semiconductor industry down the line.

Conclusion
The relationship between the semiconductor industry and the automotive market is unquestionably interconnected as semiconductors play a role, in driving modern vehicle technology. They have revolutionized the sector by enabling safety enhancements, improving performance, facilitating electrification, and advancing autonomous vehicle development.

However, the difficulties caused by disruptions in the supply chain have highlighted the importance of building resilience and investing in the manufacturing of semiconductor chips. As the automotive sector continues to evolve it is crucial for collaboration and innovation between these two industries to take place. This will contribute to the creation of more efficient and environmentally friendly vehicles ultimately shaping the future of transportation for future generations. It is impossible to overstate the significance of the semiconductor industry's role in this transformation as its influence, on the market, will undoubtedly increase in the coming years.