Sub-fab seals critical in handling complex chemistries at higher temperatures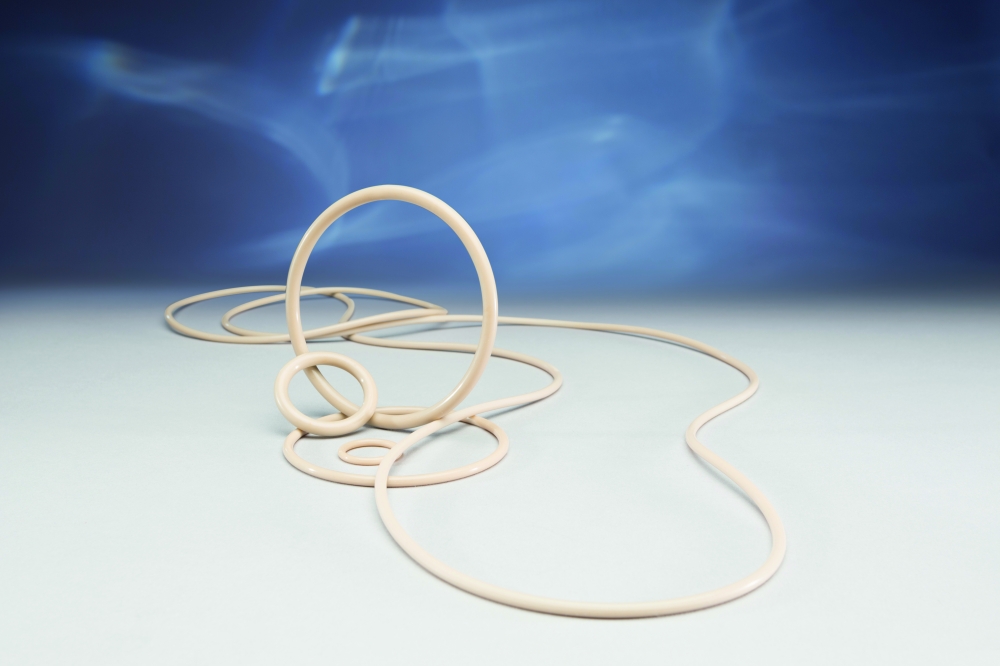 The quest for higher performance has steadily increased the complexity of semiconductor manufacturing. Corrosive, exotic and highly reactive gases combined with new metallization chemistries have increasingly challenged sub-fab vacuum and abatement systems, requiring advanced seals to help ensure more uptime. Greene Tweed explains the latest solutions for handling the toughest chemical compositions.

BY SEEMA GANGATIRKAR, GREENE TWEED, INC.
In recent years, as the semiconductor industry embraced FinFET and 3D NAND technologies, manufacturing processes came to require the utilization of more exotic gases at higher temperatures. The combination of new gases and higher temperatures drove the development of new sub-fab sealing solutions that perform reliably under these harsh conditions.

Sub-fab sealing applications
The sub-fab is critical to maintaining the operational effectiveness of the cleanroom environment above it. As wafers undergo a variety of processes including etch and deposition, effluent gases like flammables, oxidizers, and corrosives are shuttled through exhaust lines into the SubFab for safe disposal.

Gases flowing into the SubFab condense within system exhaust lines, causing particle deposition which can lead to premature equipment failure. To keep gas molecules moving, thermal management systems are utilized to increase temperatures within the exhaust lines. The use of these higher temperatures heightens the need for reliable seals in pumps, abatement units, and valves.

Seal material selection considerations include temperature and chemical resistance to highly reactive gases and radical species. Selecting or installing the wrong material into a SubFab application could compromise the integrity of the seal and possibly lead to safety hazards and other unplanned maintenance events that impact production in the cleanroom above.

Elastomer seals
Within the SubFab, elastomers are often chosen as the seal material because they are flexible, durable, easy to install, and conform well against many different surfaces. An elastomer or rubber is a polymer chain with viscoelasticity, meaning that it can be stretched and retracted. Elastomers make excellent sealing materials due to their self-energizing property which provides a sealing force response when compressed.

Elastomers are often molded into shapes such as o-rings or gaskets. Compared to other sealing solutions such as metal or plastic, elastomeric seals are more effective in mitigating leakage because they are generally more forgiving and conform well to most surfaces and thereby establish a tighter, more reliable seal; as an added benefit, they are also easier to install correctly.

Resistance to plasma
Choosing the optimal elastomer material usually comes down to application requirements. These are driven by a variety of factors that include compatibility with fluids and operating temperatures. Fluoroelastomers, including FKMs and FFKMs, are often selected as sealing materials for the sub-fab.

As high-performance materials, FKMs and FFKMs are chosen for applications requiring a high degree of temperature resistance, chemical compatibility or both. FKMs have excellent compression set resistance, are resistant to a broad range of chemicals, and can operate in temperatures up to 450⁰F. FFKMs are resistant to nearly all chemicals, including plasma, and can operate in temperatures up to 615⁰F.

As fab process chamber and reactor conditions have grown more aggressive, it has effectively limited the reliability of general purpose FKMs in the sub-fab. Semiconductor manufacturing processes produce plasma gas, which is extremely damaging to most conventional seals. Even FKM polymers, which are known for their broad chemical resistance against many aggressive chemicals such as acids and solvents, are attacked by plasma.

When traditional FKMs are attacked by plasma, they will break down, crack, or fail prematurely. The higher the level of plasma exposure, the more quickly seals fail. Historically, sub-fab processes had very minor exposure to plasma and traditional FKM seals were acceptable. But as fabrication processes use more aggressive forms of plasma and higher temperatures, traditional FKMs are breaking down.

Greene Tweed's high-performance Fusion® F10 was designed by industry leading material scientists specifically to resist the moderate levels of plasma exposure seen in semiconductor processes. Fusion F10 contains higher amounts of fluorine than general purpose FKM materials, contributing to its exceptional chemical resistance to plasma when compared to chemical makeup of other FKMs.