SPEA and GongJin Microelectronics announce strategic partnership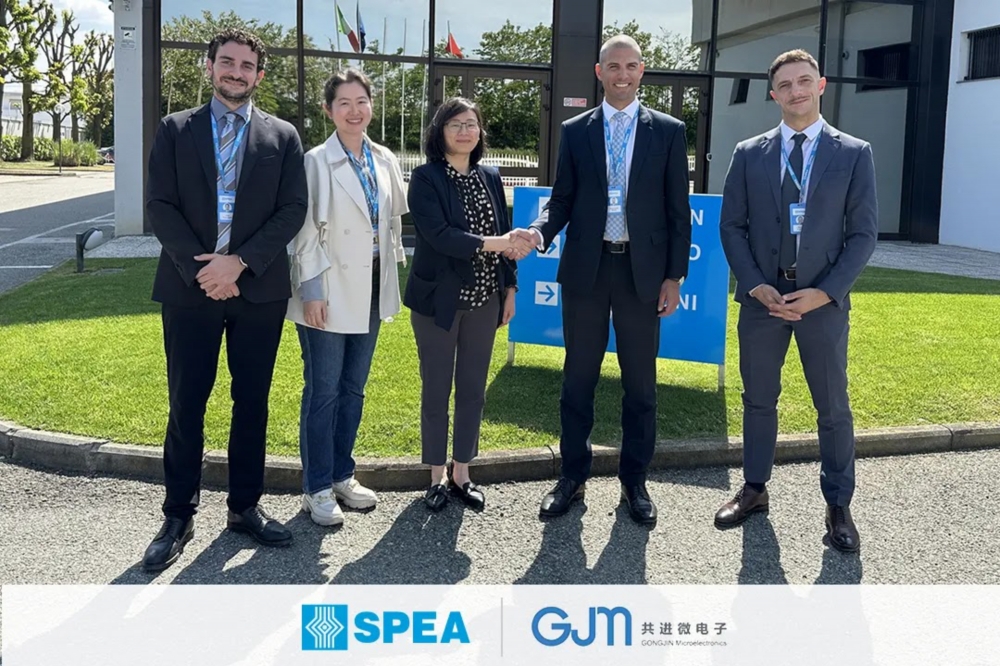 The two companies extend their long-term cooperation with a strategic partnership to fuel MEMS testing and calibration business in Mainland China
SPEA and GongJin Microelectronics announced that the companies have entered into a strategic partnership that will strengthen developing their MEMS testing and calibration business in the Mainland China territory.
The agreement brings together GJM's leading manufacturing services capabilities with SPEA world class testing technologies and expertise, and is expected to accelerate growth for both companies in the fast-growing MEMS field in China.
"SPEA is a leader in the field of automated testing equipment for semiconductors and circuit boards. It has long maintained a global leading position in the field of MEMS sensor testing", said Joy Zhang, General Manager of JGM. "GJM is committed to providing customers with professional assembly and testing services in the fields of sensors and automotive electronic chips. The strategic partnership with SPEA will help us provide customers with higher quality services".
Electronics producers in China looking for comprehensive OSAT services that include complete testing solutions for MEMS and mixed-signal devices will significantly benefit from this new strategic collaboration, which aligns with the core strategy of enhancing the overall product quality and reliability, while driving down the cost of manufacturing and testing.
The agreement provides for close collaboration between SPEA and GJM, with the aim of expanding and developing business opportunities involving the wafer test of MEMS sensors and actuators, as well as the calibration of the packaged devices.
"The SPEA-GJM partnership is a powerful combination", said Emanuele Bardo, Executive Vice President at SPEA, Semi & MEMS Test Business Unit. "GJM's have a deep engineering and manufacturing expertise and collaborative approach is uniquely complimentary to how SPEA team works. We believe this partnership will allow us to drive far more the business impact for our customers, providing perfectly integrated, efficient and performing testing solutions".
The two companies have cooperated for a long time, becoming a reference point for MEMS manufacturers. GJM, which already counts dozens of SPEA test cells running at its facilities, has planned to add 25 units more within 2024, and can now act as a buyer/reseller of selected SPEA equipment in the Chinese territory.