Nordson Test & Inspection to unveil next-generation X-Ray Inspection System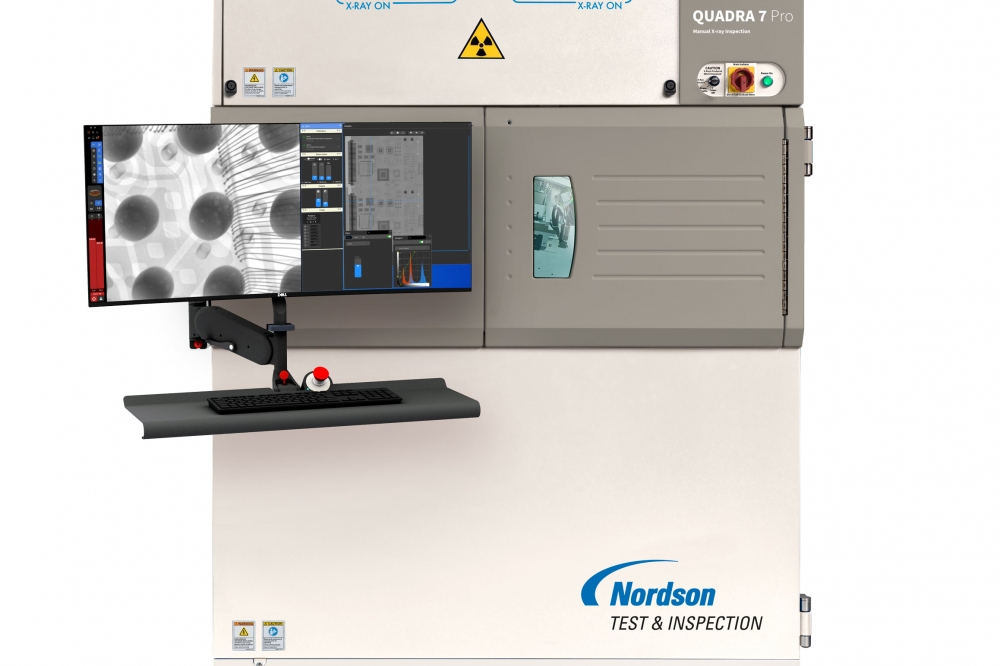 Nordson TEST & INSPECTION will unveil the new Quadra 7 Pro Manual X-Ray Inspection (MXI) system at SEMICON China.

The Quadra 7 Pro MXI system provides superior 3D/2D manual inspection with higher resolution for back-end semiconductor applications. The new, advanced Onyx® detector technology inside provides lower noise for superior image clarity and faster frame rates. The latest Dual Mode Quadra NT4® tube provides maximum flexibility with two brightness and resolution modes, allowing users to dynamically switch between, depending on their application needs.

"We are excited to unveil our next-generation MXI system, powered by the latest generation QuadraNT4 tube and new Onyx detector," said Perry Duffill, VP of Nordson TEST & INSPECTION. "We continue to advance our hardware and software technology to provide our customers superior, industry-leading solutions that address their challenging inspection needs – all to improve their yields, processes and productivity. The new Quadra 7 Pro is a leap ahead."
Coupled with the advanced technology powering the Quadra 7 Pro, the new Revaluation™ software is designed for high-end semiconductor applications and enables an exceptional user experience with an intuitive interface, optimized workflow and enhanced functionality.