TRI launches high performance 3D SPI solution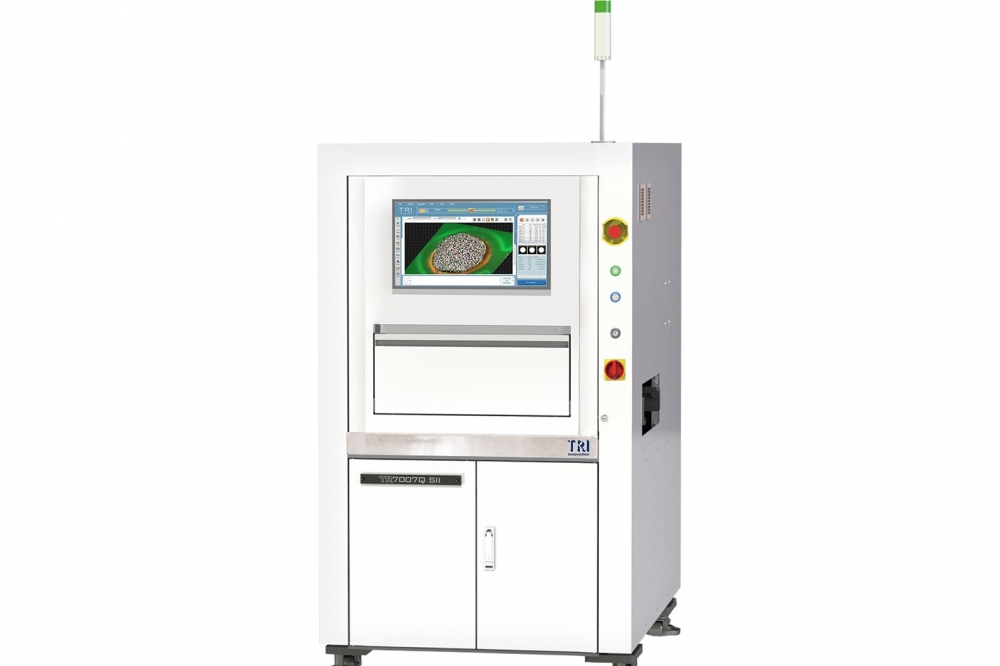 Test Research, Inc. (TRI) has introduced the TR7007Q SII, a 'state-of-the-art' 3D SPI system designed to maximize production efficiency.

With its high-speed platform, the TR7007Q SII delivers up to 50% faster inspection compared to previous models, ensuring manufacturers achieve unparalleled performance. The TR7007Q SII is equipped with a 9.8 μm high-resolution 21 MP Camera, delivering enhanced measurement accuracy and stability, ideal for diverse industries. The 3D SPI's versatility ensures reliable and precise results. The TR7007Q SII can also effectively inspect Bumps, Flux, Mini LED Solder, and Bare Boards.

Solder Bridge Bump Flux Mini LED Solder Solder Measurement
The 3D SPI's improved accuracy and stability enable precise solder measurements and minimize false calls, guaranteeing reliable inspection results. Equipped with a wide spectrum light system and coaxial lighting, the TR7007Q SII provides higher contrast, exceptional clarity, and uniformity significantly improving the detection rates.
The Smart 3D SPI solutions ease data exchange between the production line and the MES of your choice to enable data traceability for the connected factory. TRI's SPI platforms facilitate data exchange for closed-loop and support the IPC-Hermes-9852, IPC-CFX, and IPC-DPMX.