NRS Logistics to build US distribution facility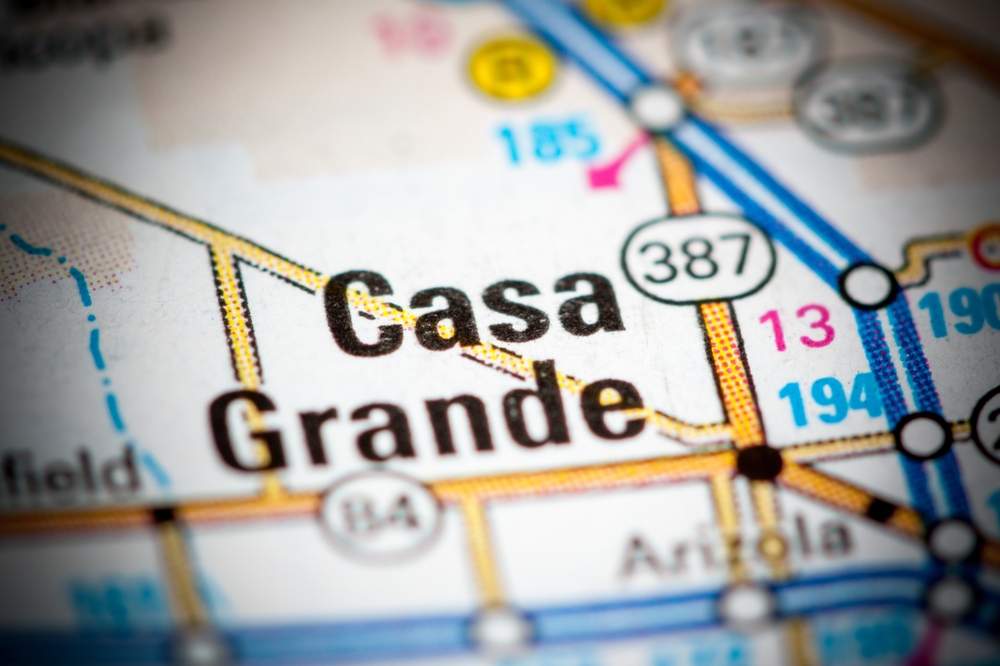 The company's first distribution facility in North America will create over 90 new jobs.

NRS Logistics America, a leading chemical-logistics company providing transport, storage and distribution, and asset leasing services for the chemical and industrial markets, plans to build a semiconductor chemical and gas products distribution and storage facility in Casa Grande, Arizona. The first phase of the facility is expected to be operational in Q4 2024, creating up to 30 jobs initially and over 90 new jobs once fully operational.

Following a recent land acquisition, the facility will be built on 40 acres at the southwest corner of Ethington and Illinois roads, just south of the Maricopa-Casa Grande Highway. Representing a multi-million-dollar capital investment, the first phase will include 69,000-square-feet, which will serve semiconductor and electric vehicle (EV) battery manufacturers and suppliers, and industrial chemical markets. The second phase of expansion will include rail operations.
"With the growing markets in semiconductor manufacturing and EV battery manufacturing, NRS evaluated several other states for our first North American investment," said Yuichi Sato, President, NRS Logistics America. "Arizona was the best fit for NRS' expansion, providing proximity to the customer base, port operations in southern California, and excellent value for land investment. The City of Casa Grande has also seen additional growth with several chemical suppliers and was a great fit for NRS to align with the other manufacturers in the area to offer our storage and transportation services."
The facility will feature temperature-controlled storage for specific hazard classes for flammable, corrosive chemicals and oxidizers for use in semiconductor chip production and electric vehicle battery manufacturing. In addition, the facility will also accommodate portable bulk tank storage and lift operations.
"We are excited NRS Logistics has selected Casa Grande for its first U.S. semiconductor chemical distribution facility," said Sandra Watson, President and CEO of the Arizona Commerce Authority. "As a global chemical logistics leader, NRS Logistics expands Arizona's semiconductor supply chain and supports Casa Grande's growing semiconductor ecosystem."
"Now home to the first NRS distribution facility in North America, Casa Grande continues its momentum as a notable location for semiconductor players," said Chris Camacho, President and CEO of the Greater Phoenix Economic Council. "We're excited to see the growth of the semiconductor and electric vehicle spaces across the region with NRS incorporated into the ecosystem."
NRS provides chemical and gas logistic services to companies seeking safe and reliable handling of their international supply chain needs. For over 70 years, NRS Corporation has been a leading chemical-logistics company in providing transport, storage & distribution, and asset leasing and selling for the chemical and industrial markets. This portfolio of services allows NRS to offer end to end services dedicated to the chemical industry.
"Casa Grande is excited about welcoming another industry leading company to our community that will continue to grow and diversify our economy," said Casa Grande Mayor Craig McFarland. "NRS will play an important role in supporting the semiconductor industry not only in Casa Grande, but the State of Arizona helping to enhance the state's reputation as an excellent location for this industry."
NRS Logistics' new facility furthers rapid economic growth occurring in Casa Grande. Within the past few years, Casa Grande has attracted notable expansions like battery recycler Ecobat, and semiconductor suppliers including Chang Chun Arizona, KPCT Advanced Chemicals, Solvay and LCY Chemical.