Fab renovation: A blue CHIPS investment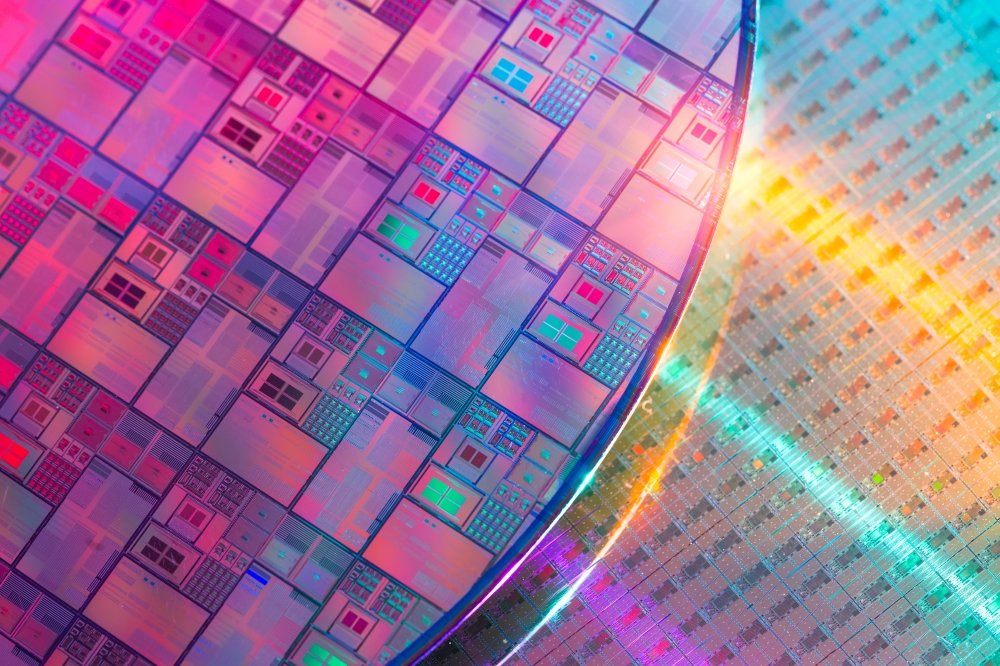 To meet CHIPS Act goals, a hardware renewal specialist can help semiconductor manufacturers rebuild aging wafer fabrication tools, prolonging production while new plants are constructed.

With the CHIPS and Science Act providing $52.7 billion for American semiconductor research, development, manufacturing, and workforce development, companies like Intel, Micron, Samsung, and TSMC have already unveiled plans for new US-based fabrication plants. Meeting the demand spurred by the CHIPS Act will require more than just building new fabs – it will also require extending the longevity of current facilities.

"The semiconductor industry is booming, with expected average annual growth of six to eight percent through 2030 and yearly revenues forecasted to reach $1 trillion. The industry will have to double semiconductor production to keep pace with future demand…," states a recent www.mckinsey.com article titled "Semiconductor fabs: Construction challenges in the United States."
The dilemma is that new factory construction can take several years to complete and typically cost $10-$20 billion. This means that existing semiconductor fabrication plants will need to update their aging fab tools to keep up with production demand.
"The new chip factories would take years to build and might not be able to offer the industry's most advanced manufacturing technology when they begin operations," states a New York Times article titled "U.S. Pours Money Into Chips, but Even Soaring Spending Has Limits."

Rebuilding aging fabs and getting them back online presents challenges. Since many 150- and 200-mm wafer fabs are still using tools that are up to 20 years old, the equipment is nearing the end of its usable life without aftermarket renovation.
Semiconductor fabs also require computer hardware and peripherals, such as keyboards, monitors, and mice, to monitor and control processes such as wafer lithography, deposition, surface conditioning, dicing, bonding, metrology, and packaging.
Fab tools designed 10 to 20 years ago may still use operating systems such as DOS and Windows XP. Due to the vast differences in operating systems that emerge over time, there can be significant compatibility issues when interfacing with modern computer hardware.
In response, some leading industry experts are providing computer hardware that is compatible with these early operating systems to effectively prolong the life of fab tools. The effort is not only helping to meet demand, but also enabling American facilities to take advantage of CHIPS and Science Act incentives, dramatically boosting the bottom line.
"Given the current market demand and chip shortage, the ability to maintain fab tool uptime is more important than ever today," says Paul Shu, President of ARISTA Corporation, a global provider of computing platform and Key Performance Indicator (KPI) visualization products for production automation in numerous industries.
As a resource for semiconductor plants, ARISTA has created a Longevity Task Force. This task force is a group of specialized technical professionals focused on increasing the longevity of wafer fabrication tools to optimize production and increase productivity.
The company's Longevity Task Force has successfully provided fabs with computer hardware that is compatible with early operating systems for tools designed up to 20 years ago. This enables the fabs to either keep building new tools or rebuild the existing tools. The company provides computer hardware used in a full spectrum of front-end and back-end fab equipment.
"The Longevity Task Force team understands that targeted upgrades are key to not only maintaining the useful lifetime of essential fab tools but also to run beyond the originally designed lifespan," says Shu.
Shu notes that the team has devoted considerable time to finding credible replacement parts for aging systems in addition to working with fabs to verify the compatibility of the parts.
For new fab construction, the company also offers state-of-the-art technologies designed to improve productivity and process automation. This includes visualization display products, thin clients, keyboard video mouse (KVM) extenders, ruggedized equipment, and audiovisual solutions.
With chip demand already high today, it will only increase as connected devices, emerging technologies, digital transformation, and industrial applications drive growth in the semiconductor market. In this market environment, the fabs that effectively maintain their legacy computer systems and tools will gain both a productivity and profitability edge, even with the construction of new facilities.