Volkswagen Group reorganises semiconductor procurement strategy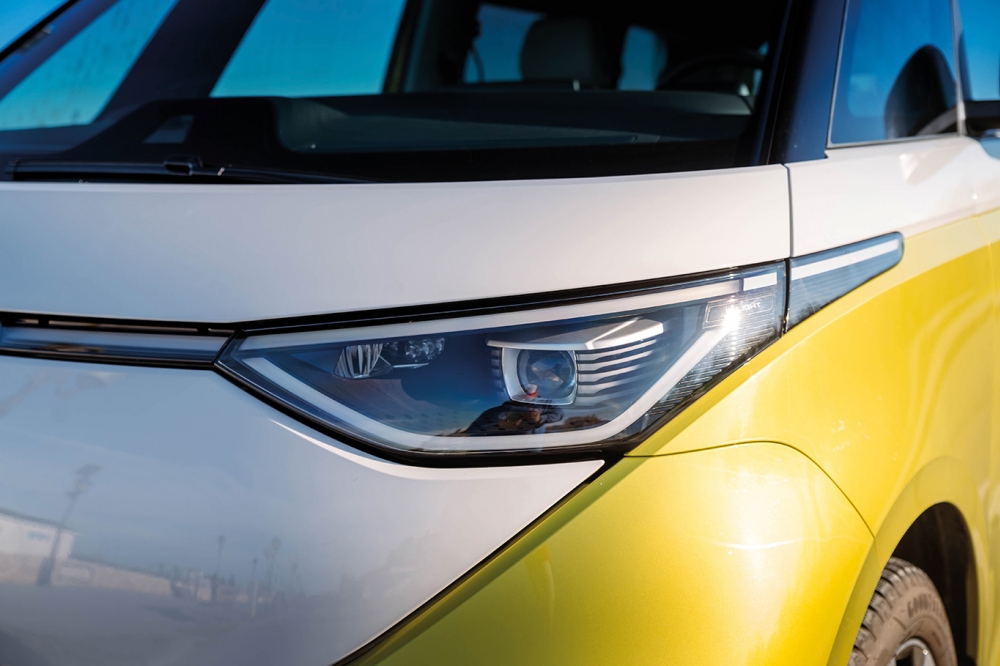 Karsten Schnake, Board Member for Procurement at Škoda Auto and head of the Volkswagen Group's cross-brand and cross-functional task force COMPASS (Cross Operational Management Parts & Supply Security), explains to the Silicon Semiconductor Editor, Philip Alsop, the advantages of the reorganisation process, which include: a high degree of transparency, closer collaboration with key supply chain partners, improved risk management and a streamlining of component inventory, all under the auspices of a newly established Semiconductor Sourcing Committee.
PA: We're talking because the Volkswagen Group is reorganising your procurement of electronic components and semiconductors. It would be good to understand whatever you can share as to the background. Obviously, the whole industry had problems with COVID and there's the ongoing geopolitical situation, but, if you can, the reasons behind the decision to look at the reorganisation?

KS: For myself, so I'm now working for VW and also for the procurement, more than 25 years. And this is a continuous development. For us, the semiconductor issue is also, I would call it evolution, but it was accelerated by COVID and the chip crisis. So what we see clearly more or less the time horizon which we have is from the beginning 2025/2026 the new platforms we are planning to roll out there. That is the importance of semiconductors. Because semiconductors contribute a lot, with energy savings for the new electric vehicles, and also for computing power, for autonomous driving and for controlling the car. So, this was clear that it's coming. But what was for us really an issue is that this was accelerated by the chip crisis, through the chip shortage, and it has become much more of an issue than we expected when we started with the new platform developments.

And today, after this crisis, or if you would ask me, in the crisis, what it was like to handle such things, it's like a nightmare. But at the end of the day, we have to say it's also like a present for us because we can be faster. We can, let me say, catch up two or three years earlier, instead of what the normal planning for the rollout of new platforms are.

So, it's a way of evolution. But we have to accelerate this much more than we expected it. And at the end of the day it is something that we learn faster. We have to learn and you can say we listen to the semiconductor industry because until this crisis, until the chip crisis and this changes, I would say our view more or less ended with our first tier partners on the electronic components for steering, for controlling and the like. We have not engaged directly with many semiconductor suppliers or semiconductor partners at this time. However, beginning last year, we initiated efforts to actively connect and listen to them, learn from them and deep dive in a partnership with them.


PA: And I believe you have, whether it's overseeing or as a result of this reorganisation, you've established a semiconductor sourcing committee. And to what you've alluded to there, I believe you're now looking to work more directly. I mean presumably previously you were working was it through distributors, more sourcing and now you're wanting to establish or develop relationships with the tier one semiconductor manufacturers, if you like, get work directly with them. Is that one of the key parts of this new strategy?

KS: Yes, let me describe this in this way. So, first issue is that we established for this item for supply chain, supply chain securing and developing. In the supply chain we installed new people which we hired and which are coming internally from our company. So, to fill up the teams in the technical department, quality, logistics and also in the procurement and these team together and we have these teams established in all platform developers so far.

There are teams established now which are handling this item directly with the semiconductor producers and with partners in the supply chain. What you pointed out, for example, distributors and what is our goal together is to achieve first transparency, the risk analysis and to make with them contracts and let me say projects where we can secure our supply. And we do this with the colleagues from the technical department in something what we so called category management where we together with our new partners decide which technology should be delivered in which category.

PA: You mentioned transparency. Clearly you worked already fairly closely with a lot of your supply chain partners but if I understand correctly, you're almost taking it to a new level of transparency. So you're going to be sharing, I guess it's a two way collaboration. They'll be telling you some of what they're up to and availability and you will be sharing your roadmap so that there are no surprises. You are hoping to much better manage or improve the management of the supply chain so that you won't end up thinking hang about, we need some chips and where are we going to get them from? Hopefully that won't arise in the future. Is that right?

KS: Yes, and for us what we've learned in the last two years that we have to influence and we can influence the quantity of, let me say, critical chips in a very early phase. So, on the Wafer level, you know, this is much better. And we decide together with the wafer producer which quantities at the end of the day we need to produce. Then coming from the wafer in the back end. The right dedicated
chips. We need a couple of weeks or months later in the production to keep our factories running in the right way. It was for us extremely important to go two technical layers under our normal bill of material.

Normally our bill of material in the past ended up on the technical layer which we get as, let me say, assembly from our first tier partners. But we have achieved for us the view now with our new partners on the chip level and also on the wafer level that we know where the wafer is coming from, what supply chain we have from the wafer or from the crystal, I would say from the raw material over the wafer to the chip so that we can decide and control together with our new partners what chips should be produced when we have given example one wafer and we decide okay, should be DLP driver chips there or should be, let me say voltage controllers there.

And this we are deciding now actively because then we are much more able to secure our supply chain in our factories and we can decide, okay, which chips, in which quantity we need and should be produced. And this has started for us now on the wafer level. And we have a lot of examples where we are now directly steering this. What for us was also, I think to your question, important that we combine now the database for our semiconductors. So full transparency on the semiconductor level in the cars.

And this we connected with our demand systems coming from our sales area so that we can now not only calculate the demand on a unit level like, let me say a steering unit, which we have in the car. We now can calculate the quantities on the chip and on the wafer level because we connected the systems and we connected from the semiconductor industry well known risk analysing tools with this database so that we have now the full transparency over that and this is what we have learned from our partners from the semiconductor industry - very important for them because now we can discuss with them what we need in two, three or four years.

And it's much more better also for these partners to do the right investments. The intention is that we are more secure, but our partners can also in their own supply chain in their factory planning make much better investments and planning. With additional transparency, it is a win-win for both the semiconductor industry and for us in the car industry.


PA: And I think as well that standardisation is something you're also looking at doing - you're going to potentially use less components overall. And that helps in terms of reducing your inventory? And are you looking to consolidate the supply chain to work, if you like, more closely with fewer suppliers, or will you still work with the same amount of suppliers but just potentially less product variations along the way?

KS: I have a little bit of a smile on my face. Let me give you two examples. So, what we pointed out or what discussed together at the beginning, we hired a lot of new people. Coming from the semiconductor industry and I have some new colleagues which are, let me say 27, 28 coming from this industry and they told me 'Hey, Mr. Schnake, I see we have here semiconductors which are older than me, which are longer in the market'! They are still good, but now running out.

And the other thing is, I would say when you walk through this crisis, you have the feeling VW was more or less using every ever-produced semiconductor! And we have to have this control for the future which is so important. And then also let me say, to have always the newest technology and to reduce also the capacities you need for developing the right software for this hardware, you have to reduce the variance.

And this has started what we called category management with our technical colleagues from every platform developer in our group. So that our clear goal is to reduce the number of variants dramatically and then focus with our partners on these technologies and over the right roadmap, then to replace, let me say, after five, six years of running this semiconductor with the newest technology because we need it for energy consumption, to reduce energy consumption in the cars in the future and with new functions we are then adding with software updates.

PA: It would be good to understand whether you've got, if you like, official targets or you know in your head where you think you'd like to be with this, just anything you can share. Have you set objectives and time frames as to how you want to improve this process?

KS: It's clear if you're handling supply chain, then the clear target is to have zero losses in the supply chain. Because it is not only a loss for our customers who have to wait for the car, it's a loss for the VW group and it's a loss for our partners. Because also our partners, the suppliers in the supply chain, have losses when we are not able to let me say keep it running in a proper and perfect way. So this is the first overall target. It's clear that we have risks, it's clear that we have, let me say, negative impacts in the supply chain. But the daily job of the organisation is prepare yourself, be ready, that we have no losses overall. Then the other thing is what's coming with that, because then you are focused, then you are training the team in the right way, then you have the right people in place and then you are creating the strategy which supports this.

The other topic which I think is also very important - I'm working for procurement and normally it's always a question which is very important that we have commercial-wise to achieve the best result. And it's really important because we are doing this also for the customer. When you as a customer buy a new Golf, when you're buying a new Audi, when you're buying a new Skoda, a new Porsche, whatever in which range you are searching, you expect that you are getting a maximum value for your money. So, it's also for us to take as much care as possible with the costs. But you can only do this if your partners are also with you. And so to work on these partnerships in this open way, in the same way, is very important. And this is why we say we generated and we bring now in place new partners from the semiconductor industry. We have roughly 40 new partners where we are on weekly base in discussions, show our figures, be transparent, learning. But we are also staying with our first tier partners where we are working now over 50 years and it's a clear commitment from our side that we are working with both because otherwise you are unable to secure the supply chain in the right way.