I-PEX and Teramount collaborate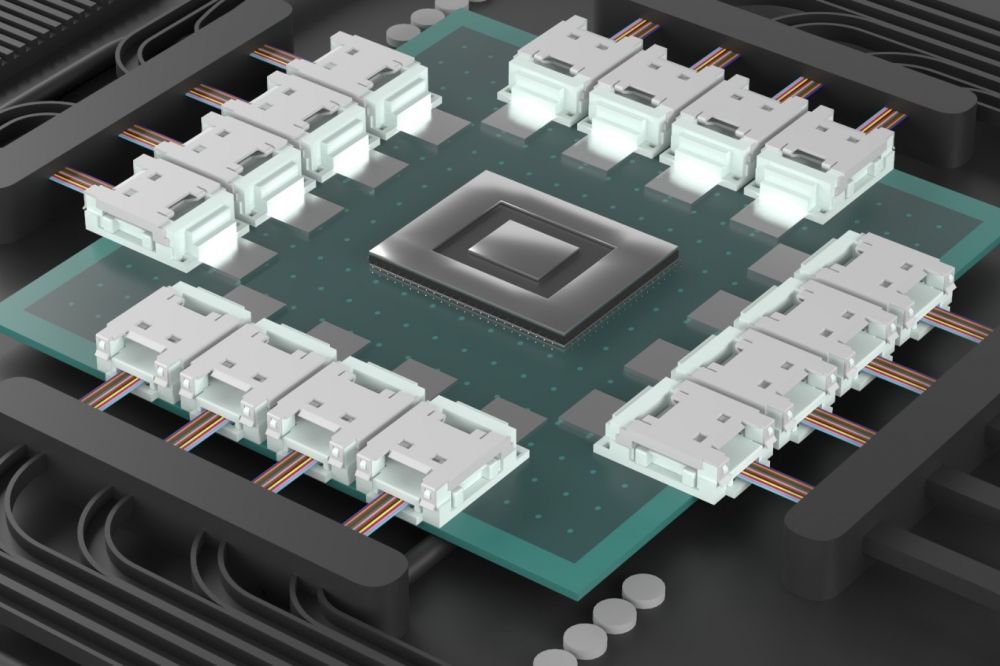 I-PEX and Teramount are collaborating to advance silicon photonics optical detachable connectivity for data centers and for other high-speed datacom and telecom applications.

The ever-growing demand for high bandwidth, low power and low latency in networking and advanced computing applications has led to growing adoption of silicon photonics, and for a continuous need to connect more and more optical fibers to silicon chips. That connectivity needs to be reliable, reworkable, serviceable, and cost-effective, which creates a huge challenge. The collaboration between I-PEX and Teramount will provide a breakthrough solution of detachable fiber to chip connectivity based on Teramount's self-aligning optics technology and I-PEX's ultra-precision plug and holder systems.

"Detachable fiber connectivity to silicon photonic chips is a game changer for the industry. We have recently seen a growing number of customers who are interested in Teramount's Detachable Photonic Plug for their silicon photonics applications, as it enables a new era of serviceable and reliable fiber connectivity solutions" said Hesham Taha, chief executive officer. "I-PEX is a leader in the connector industry, and we are thrilled to partner with them to advance our technology to high volume industrial grade level manufacturing"
"We are very pleased to support the realization of Teramount's ground-breaking Detachable Photonic Plug concept with I-PEX's ultra-precise design and manufacturing capabilities" said Koichi Fujii, general manager, marketing of I-PEX. "We look forward to working with them to help penetrate silicon photonics solutions into data centers and other applications"