Packaging As The Last Mile Of Semiconductor Manufacturing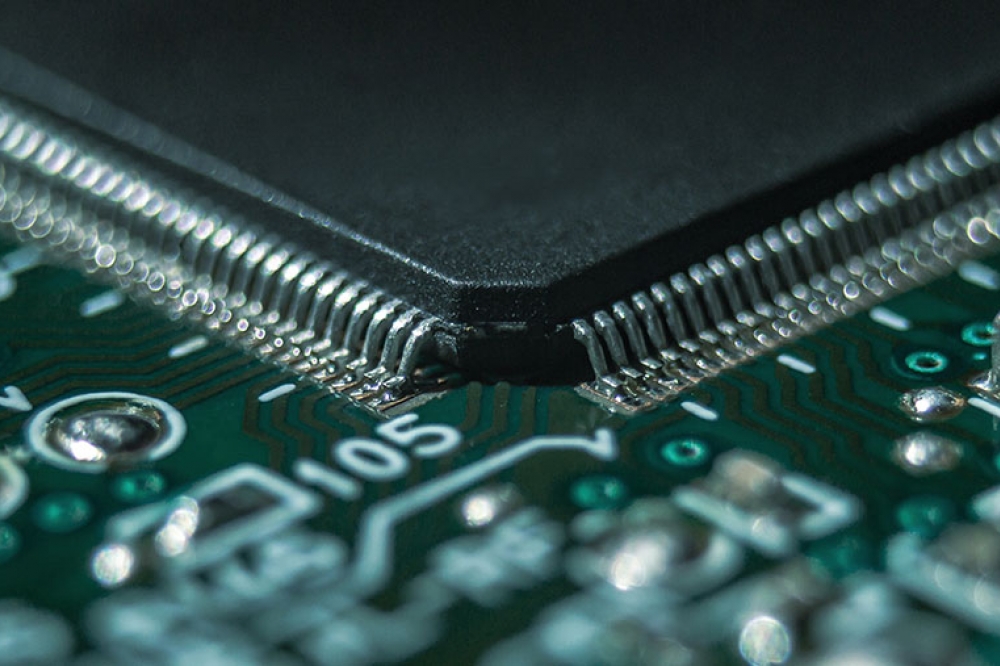 The last step in back end of line (BEOL) device production is often considered packaging, typically including die encapsulation, WLP or FO-WLP. Packaging ends there in most minds. But what about the 'other' packaging? Manufacturers are reconsidering the humble but vital task of boxing and transporting devices to end users as a means to add value, reduce losses and deliver customer satisfaction.
ANALYSIS BY SILICON SEMICONDUCTOR TECHNICAL EDITOR, MARK ANDREWS
A CHALLENGE many might not consider when buying products that include semiconductors is the way in which those vital microelectronic devices are packaged to make their way safely from the fab to end-use customers. Microelectronic devices are small in size, so in theory, they should be easy enough to ship. However, because they are intricate, fragile and highly technical pieces of ESD sensitive equipment they need solid packaging to protect them throughout their journey to the consumer. Whether shipped as processed wafers, singulated die or fully packaged components/modules, all semiconductors have special transport requirements since they could easily become damaged without the right packaging.

As semiconductor manufacturers seek to eliminate every yield risk, and ultimately, all challenges to bottom line profitability, incorrect packaging that leads to damaged goods can be even more costly than many realize. Packaging mistakes and miscalculations are in fact a risk the industry needs to consider more closely. According to research by Marketplace, packages are dropped an average of 17 times, a likely consequence of the numerous touchpoints they go through to reach their destinations. While the obvious solution is to add additional padding protection to the package to ensure that its contents arrive safely, this is not always the most sustainable option for businesses in every situation.

Simply adding padding will increase the size of the parcel being sent, and therefore greater costs will be absorbed by both the shipper and recipient, ultimately driving up the costs for the same item to be sent. The alternative is to take the risk with minimal padding, or making due with a one-size-fits-all approach that doesn't typically balance packaging and shipping costs against the direct and indirect costs of make-right requirements that arise whenever devices arrive broken, electrically defective or worse still, simply go missing.


PMMI informs the supply chain that replacing a damaged product can cost a business more in the long run than it does to ship it safely the first time. It is estimated that a damaged product can cost businesses within the eCommerce space 17 times more than the original cost of its shipping. With the current global shortage of semiconductor chips, this is a risk manufacturers cannot afford. The ongoing supply/demand imbalance highlights the especially acute need for safe and reliable shipping. As noted in a recent 'Taipei Times' report examining chip supply forecasts, the leaders of a major Taiwanese manufacturer, United Microelectronics Corporation, stated their belief that the shortage could continue longer than expected due to the complicated and intricate nature of global IC manufacturing.

According to UMC Co-President Chien Shan-chieh, the current global semiconductor shortage may last until 2023 as the COVID-19 pandemic boosts demand for chips supporting everything from automobiles to smart home devices. UMC's Chien said on 7th July at the company's annual meeting in Hsinchu, Taiwan, that while the COVID-19 pandemic has had an adverse impact on the global economy and populations in many areas, it also accelerated the digital transformation of daily life, affecting practically everything most people do from how and where they work to how children are educated. Regardless of the pain inflicted by the pandemic, digital transformation has accelerated, and so too has the demand for semiconductors that enable every electronic end product. He concluded that chip supply would continue to fall short of demand and is expected to only worsen in the short term.

While chip shortages are being addressed by manufacturers of differing device types in different ways, most industry observers expect supply and demand imbalances through 2021 and at least partly into 2022. Whether shortages last another 6-18 months or even longer as UMC suggests, ongoing supply chain issues highlight the need to ensure that every device arrives safely at its intended destination. Global semiconductor market sales grew from $34.85 billion in February 2021 to $41.05 billion in March 2021, according to Statista. This continued growth in chip need is being frustrated by supply chain issues and manufacturing difficulties, meaning that the current global shortage of semiconductors could extend well beyond 2021, according to Richard Palmer, Chief Financial Officer at Stellantis.

Adapting to Changing Demands
The global pandemic has had a huge impact on every industry. Even though the demand for semiconductors continues to grow, every manufacturer appreciates that as device backlogs grow, while boding well for future business, a company can only generate revenue today through what it can actually build and ship. The 10 major fabs under construction worldwide will not come online until late 2022, 2023 or later, underscoring the idea that every realistic option for increasing net productivity needs to be explored until capacity effectively addresses demand.

Manufacturers of all types have had to radically alter their typical production processes to accommodate pandemic affects and aftereffects; most have had to space out workers to allow for social distancing and safer working environments; factories have had to reduce the number of staff working at any one time, which reduces the output of crucial parts. They are simultaneously dealing with supply shortages, delivery delays and related consequences; consumers have experienced similar 'domino effects' which effectively spread the problems encountered in one area of the supply chain to many other points across global markets.

In one major industry - automobile manufacturing - car makers initially pushed-out their IC orders in early 2020, fearing slower sales due to the pandemic. But to the contrary, the COVID-19 pandemic actually accelerated demand, leaving auto makers in a quandary after calling back workers to factories faster than they initially had anticipated. These call-backs set the stage for a frustrating cycle. Back when automobile IC sales initially slowed last year, semiconductor makers shifted to manufacturing other devices suited to consumer electronic products that were suddenly in higher than expected demand—laptop sales shot up in double digits in 2020, something that hasn't happened as fast and as quickly in more than a decade. This in turn left auto-related orders unfilled due to the time it takes to shift production from one device type to another. The 'seesaw' nature of product demand has left IC makers looking for ways to increase capacity; until this can be achieved, ensuring the safe shipment of all their finished components takes on new, more pressing priorities.

The Importance of Packaging
The way that semiconductors are packaged is now more important than ever in order to reduce the number of products damaged in transport and the consequential return of goods proven faulty due to defects traced back to improper packaging and/or handling. With significant shortages across the supply chain coupled with increased demand, manufacturers must think carefully about the most effective way to package and transport microelectronics.

The process of packaging components along with the often specialized materials that are fabricated specifically to ship ICs are key elements in the electronic transportation supply chain. Packaging of delicate devices shipped by the tens of millions is far more challenging that simply picking the right-sized box, ordering enough and popping them into crates like boxes of ready-mix cake. Semiconductor packaging must be designed to ensure not only breakage-free transport but also protection from ESD and other environmental hazards. The industry is also challenged now more than ever before to consider the environmental impact of materials used to pack and transport semiconductors; poor choices and cost cutting are typically responsible for many integrity issues that occur in transit.

Testing and research can substantially reduce risk and increase the safety of the semiconductor shipping process. The International Safe Transit Association (ISTA) has test and measurement procedures designed to simulate a product being shipped regardless of the transit methodology. Owing to the unique requirements of shipping semiconductors, manufacturing have long adapted their methodologies and practices. But for smaller companies, or startups, the logistical challenges can seem daunting. One resources is the ISTA systematic approach to determining whether shipping containers protect the product and transport it safely. Another critical aspect to consider is the materials that come into direct contact with wafers, die and finished devices; there are tests that can help ensure a decrease in chemical damage, as well as insulation from ESD, heat, humidity and even rough handling. The key in preventing integrity issues is maintaining control over the materials used to create packaging media and to use packaging that has been specifically designed to protect the integrity of finished wafers, singulated die and packaged components.

The sustained international awareness of climate change-inducing manufacturing processes has led to growing efforts ensuring that the materials going into package construction and processes with potential environmental concerns that directly impact packing and shipping can be viewed as a necessary evil needing a solution. Or, as many are starting to see, it can also be seen as a potential means for a manufacturer to add real and perceived value, which can go directly to the bottom line. For example: recycling and disposing of packing/shipping materials can be costly and time consuming, thus creating opportunities for packaging materials manufacturers that operate with minimal carbon footprints while ensuring a package's biodegradability can create a market advantage for itself and its customers.

Especially for smaller manufactures, utilizing cost-effective packaging can be more of a challenge than most think it should be thanks to environmental restrictions that vary by region. This can make it increasingly difficult for smaller manufacturers to handle pack & ship on their own. Outsourcing is one option to consider once critical thresholds related to time and direct costs are reached, making it worth a manufacturer's time to fully investigate the sourcing of their packaging materials; how their shipment practices function and ways that packaging and shipping materials along with adherence to best known practices can contribute to overall customer satisfaction and sustained profitability.

Properly designed packaging media is essential in eliminating excess materials consumption while making certain that the materials that are used meet not only the need to protect shipped devices, but to further reduce unnecessary packaging and ease the need for an ever-increasing amount of packaging media that needs recycling or other types of disposal. By choosing a packaging materials provider wisely, and building these resources within the organization as it grows, semiconductor manufacturers can ensure that one of the most recognizable elements of their products - the packages that carry them safely to the customer - can also save the manufacturer time, offset costs, and reduce the supply chain's global carbon footprint.

EDITOR'S NOTE
Silicon Semiconductor thanks DPack, a leading UK packaging and postal supplier, for its assistance in suggesting this article and supplying content including factual references. DPack has a passion for making packaging simple, offering a wide range of packaging materials across the UK for local and international shipping.