Amicra Introduces Ultra-precision Die And Flip-chip Bonder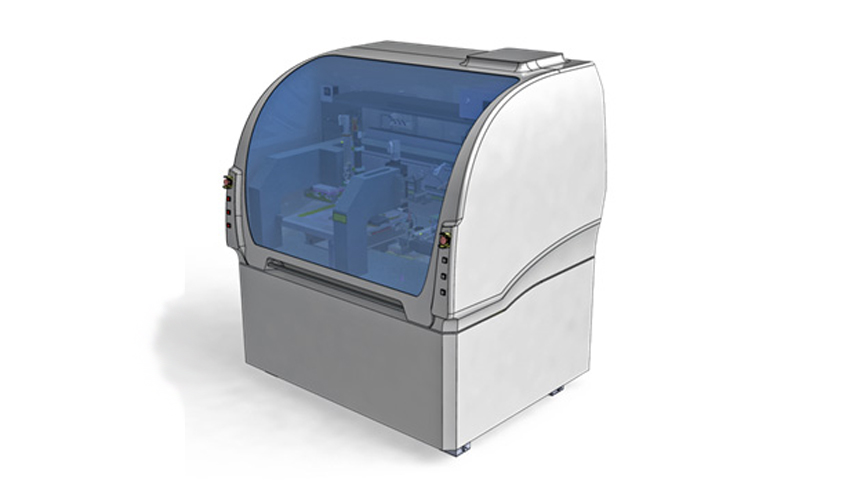 With its newly announced NANO, an ultra-precision die and flip-chip bonder for demanding assembly tasks, AMICRA Microtechnologies GmbH, a worldwide vendor of back-end processing equipment for advanced packaging applications, is looking for another record for die-attach accuracy.
The NANO will be introduced this November at the upcoming Munich Productronica 2017. Billed as the highest-precision placement system in its class, the new NANO supports a +0.3µm placement accuracy "at full speed and at 3 Sigma," as Dr Johann Weinhaendler, Amicra's managing director of international marketing, sales and business development, underlines the operational capacity of the company's latest technological development.
"The design has been completed and the Cmk tests were successful. Delivery of the first NANO will come before the year is out." Amicra's NANO offers a host of outstanding features: quantitative parallelism calibration for large panel handling (up to 300mm x 300mm), eutectic, as well as epoxy and UV bonding, UV dispensing, and in-situ curing. The available dispensing options support all common dispenser technologies, and material traceability. Besides, NANO offers three different heated options and is equipped for laser soldering and active bond force control. Compared to the company's previous AFC version, the NANO alignment optics were significantly improved. The machine is built on a vibration-free, high-quality granite platform. Aiming at today's, and future placement demands, NANO enables the reliable handling of ultra-small and very thin die.
With this new offering, AMICRA Microtechnologies GmbH, headquartered in Regensburg, Germany, will extend its position in micro assembly, vision and dynamic alignment, as well as high-speed motion control in sub-micron resolution environments. Besides its high-precision die attachment systems, such as the proven die and flip-chip bonders AFC Plus (sporting a 0.5µm placement accuracy with flexible configuration), and NOVA Plus (+2.5µm accuracy across the extra-large bonding area of 550mm x 630mm),