It Takes Vision To Automate Transport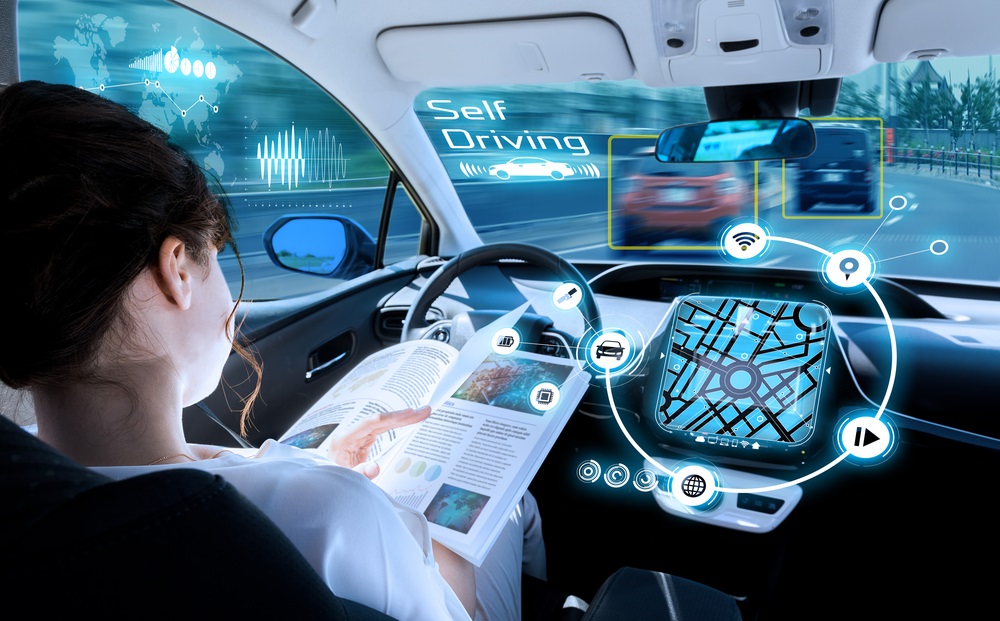 Automobile and truck manufacturers see automation as the surest means to reduce injury and death on motorways. Automotive sensing technology is set for a radical upgrade as engineers add cameras, radar and LiDAR systems to cars and trucks like never before.
Slide into the driver's seat of any contemporary automobile or light transport vehicle and it is immediately clear that driving has come a long ways in a short while. Look past the touch screens, infotainment options and back seat DVD players to discover a world of new safety technology. As amazing as today's digital systems may seem, they are only precursors to auto makers' ultimate goal: autonomous driving.
Long before automobiles and trucks are "˜driving themselves,' scores of tech challenges need to be solved, not the least of which involve the myriad high-end sensors (HES) needed to enable "˜sight' under any conditions. Sensors are needed to navigate without full-time GPS, to avoid roadside obstacles, and to effortlessly complete complicated tasks such as telling the difference between falling rains and falling rocks: easy for humans/impossible using today's automotive tech.
Three technologies are vital to automating the future of vehicle transport:Radar, LiDAR and digital camera systems.
Radar Perhaps the most familiar of all navigational and driver assistance aids, Radar offers superior long-range performance, but has its drawbacks. Although all Radars share common qualities, automotive radar varies in terms of power, frequency and range. Today's clunky Radars employ multiple chipsets using silicon and other technologies. Tomorrow's systems will need to be radically smaller and cost less to be viable, efforts being driven by companies including Infineon, NXP, Renesas and Texas Instruments (TI).
LiDAR Another detection system, but more complex than Radar, it performs a similar function but is better at recognizing objects and establishing distance. LiDAR (light imaging, detection and ranging) utilizes laser energy instead of high frequency RF signals, and is steadily decreasing in functional complexity and cost. LiDAR is affected by weather conditions more than radar, but LiDAR is better at resolving sizes and shapes, helping drivers to determine whether a "˜light shower' up ahead is falling water or tennis ball-sized rocks from a mountain avalanche.
Cameras Advanced digital vision""already a part of many automotive sensing arrays""provides an edge that neither radar nor LiDAR can match in terms of resolving detail, but obviously suffers during nighttime and in conditions that substantially reduce visibility. While some companies such as Mobileye assert that camera-based systems can fulfil all necessary sensing roles, few automotive manufacturers agree. Industry analysts believe advanced driver assistance systems and fully autonomous automobiles will be served by a combination of Radar, LiDAR and digital camera sensors. Get the Full Story at HES International Tomorrow's technology is being researched and built today in the many advanced semiconductor, photonic integrated circuit and hybrid device manufacturing centers across Europe, Asia and the Americas.