Aviation depends on sensors and big data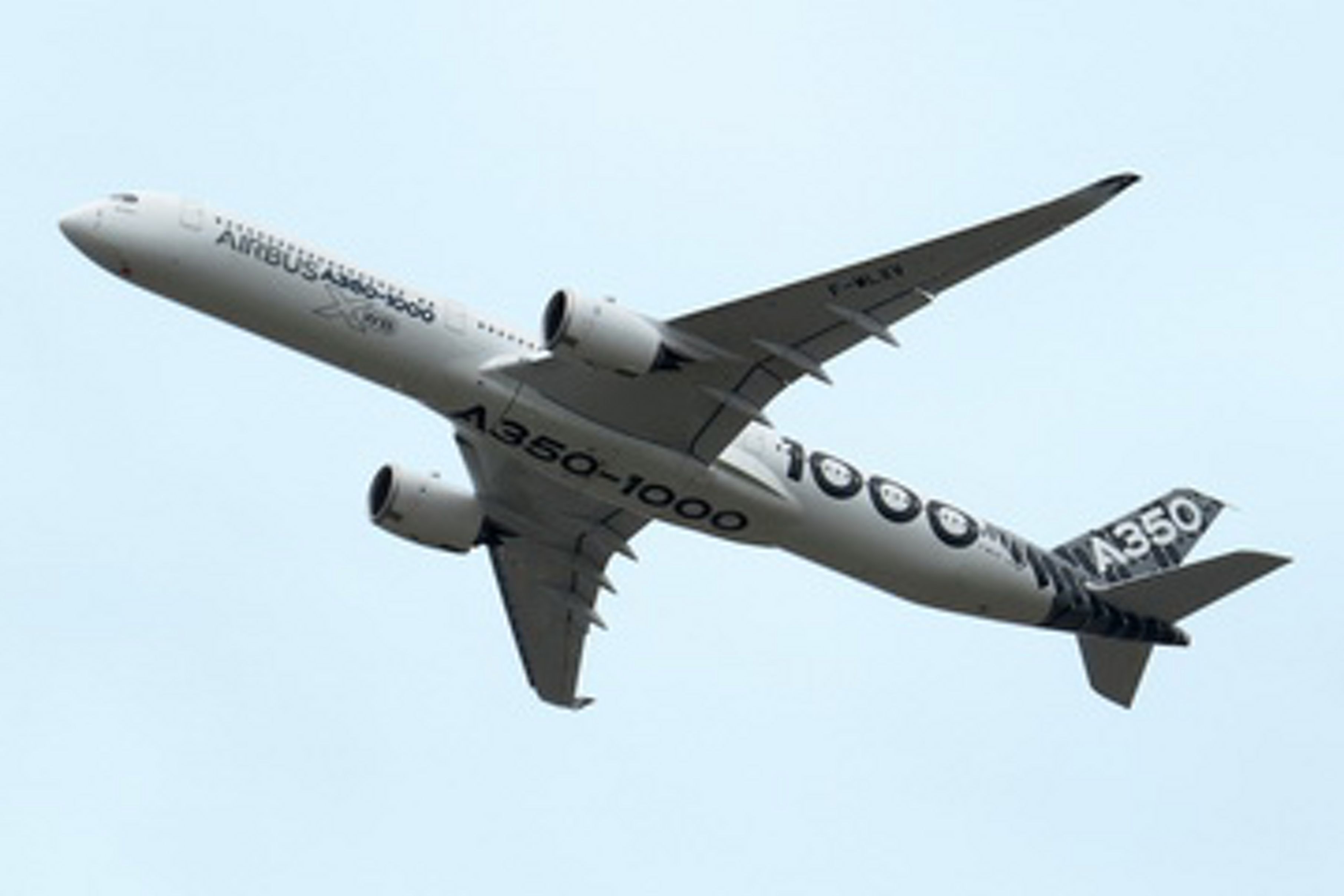 Commercial aviation has long depended on sensors to keep its planes flying safely, but new generations of high-end sensors (HES) are taking Big Data and analytics to new heights
Sitting inside an Airbus A350, it is easy to think about everything else that might affect one's inflight experience, and easy to overlook the myriad sensor systems that make commercial air travel safer and more efficient. And while they can't improve airline food or quiet quarrelsome teenagers, the 6,000 sensors inside an A350 are hard at work, ensuring safety and smooth travel.
In discussing its forthcoming Airbus A380-1000 "" capable of holding up to 1,000 passengers "" officials at the company recently revealed that their newest aircraft are "˜all-in' when it comes to high-end sensor (HES) technology. New Airbus airliners will have up to 10,000 sensors along its wings alone, plus a to-be-determined quantity in many other flight systems.
Advanced sensor technology is so common in Airbus and Boeing aircraft that from an engineering perspective, airliners are becoming as much data capture platforms as they are modes of transportation. There are 5,000 commercial aircraft in the sky at any one time over the US alone; 35 million departures each year. Daily flights globally soar to 93,000 from about 9,000. Sensors are found across wings, in engines, in passenger and cargo compartments; practically every square centimeter of an airliner is brimming with sensors that monitor everything from engine performance to how often reading lights are activated.
While the need for ever-increasing sensor data is to be expected in such a time sensitive and safety conscious industry as air travel, it may be surprising to realize that each and every Airbus A350 generates 2.5 Tb of data each day it operates. When the new A380-1000 debuts, that data cache will more than triple. Aircraft operational data is also complex: imagine the data from 10,000 wing sensors entwined with data streams from literally thousands of other sensors.
Data analytics has already proved a sound investment for airlines that have discovered that with the right analytical approach, data can be used to eliminate redundancies, predict routes passengers may favor and improve safety. Engine data is amongst the most complex, but by monitoring every operational aspect, managers have already saved millions in fuel costs, improved routes and safety, and learned to reallocate ground resources so when flights are delayed, backup plans can be automatically triggered to improve passenger satisfaction (and reduce revenue loss for the airlines.)
High-end sensors (HES) are key to commercial aviation's use of data analytics to improve safety, reduce costs, and improve inflight experiences. Sensors are increasingly critical in both commercial and defence aviation platforms""part of a growing global sensor ecosystem that IHS Markit predicts will reach (USD) $20 billion within the next three years.