Disco Develop Stealth Dicing Laser Saw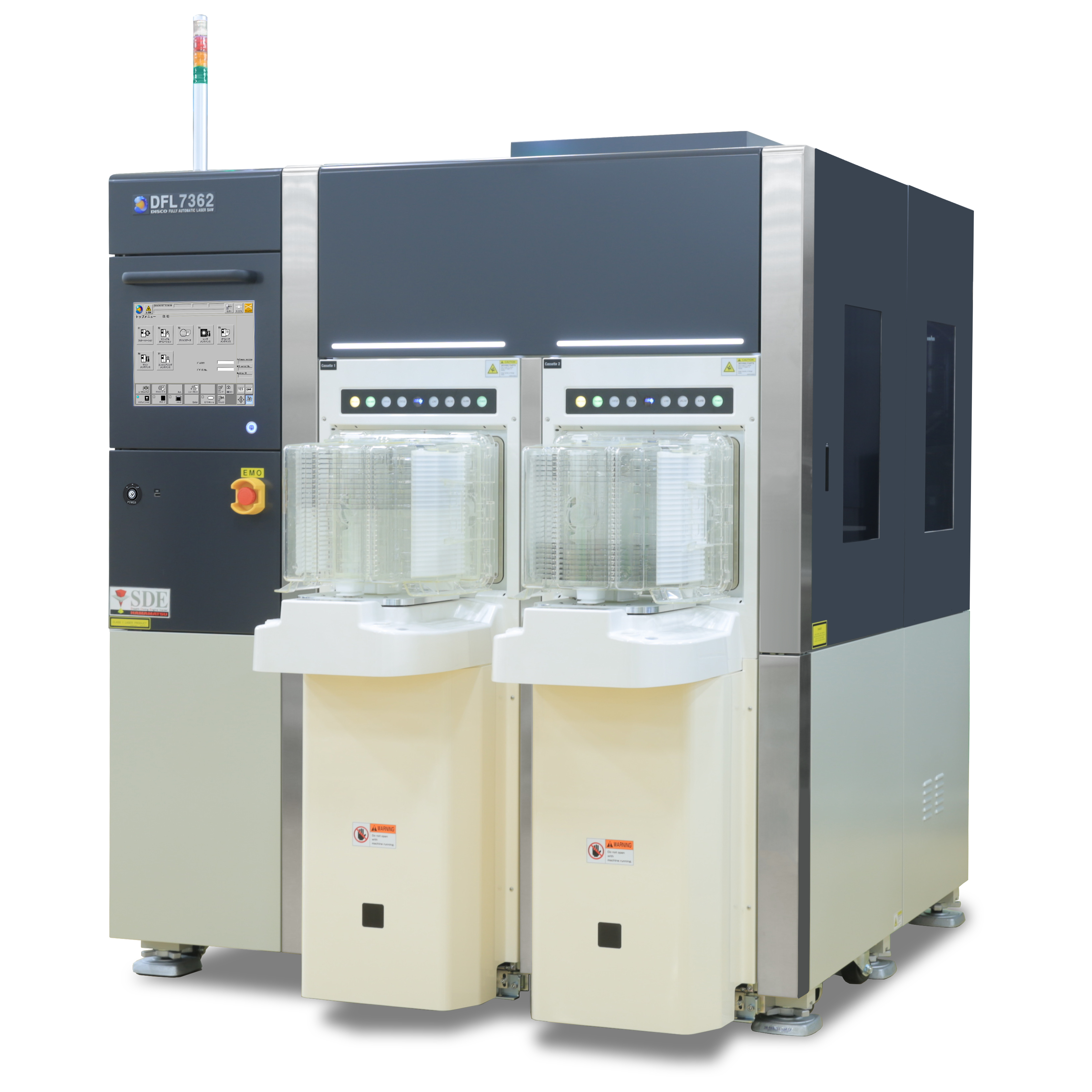 DISCO has developed a stealth dicing (SD)*1 laser saw
DFL7362 which supports Φ300 mm wafers. DFL7362 achieves the high-throughput
processing of thin Si wafers by reducing the workpiece transfer time due to
improvements to the platform and the processing axis speed. Furthermore,
DFL7362 can be equipped with a wide range of optional functions which achieve
both high processing-quality and high productivity, such as dual-use wafer and
frame transferring, and kerf checks during processing. DFL7362 will be
exhibited in SEMICON Japan 2017 held at Tokyo Big Sight from December 13 to 15.


*1 Die singulation technology. An SD layer is formed on the
dicing lines by focusing the laser beam inside the workpiece before singulation
using die expansion or similar methods. Through the integration of the dicing
technology that DISCO has developed and the SD engine that Hamamatsu Photonics
Corporation has developed specifically for DISCO, stable, high-accuracy
processing can be achieved.


In recent years, with the widespread use of smartphones in
Asia and growing needs for higher capacity and higher operation-speed storage
and servers, the demand for flash memory is increasing. With flash memory, in
order to stack die in the limited packaging space, it is necessary to cut out
high-quality, thin die from the wafer. In order to meet these needs, DISCO
provided the SDBG (Stealth Dicing Before Grinding) process*2 through DFL7361,
which is already being used by many memory manufacturers throughout the world.
The development of DFL7362 enables 30 % throughput improvement compared to the
previous model and supports upgraded market needs.


*2 Grinding the backside of the wafer and then performing
singulation by thinning the wafer down until the designated thickness after
performing the SD process.


Future Schedule. Sales will begin in December 2018.
Axis Operation Speed Comparison