Deterioration Of Reusable Cleanroom Garments Could Compromise Cleanrooms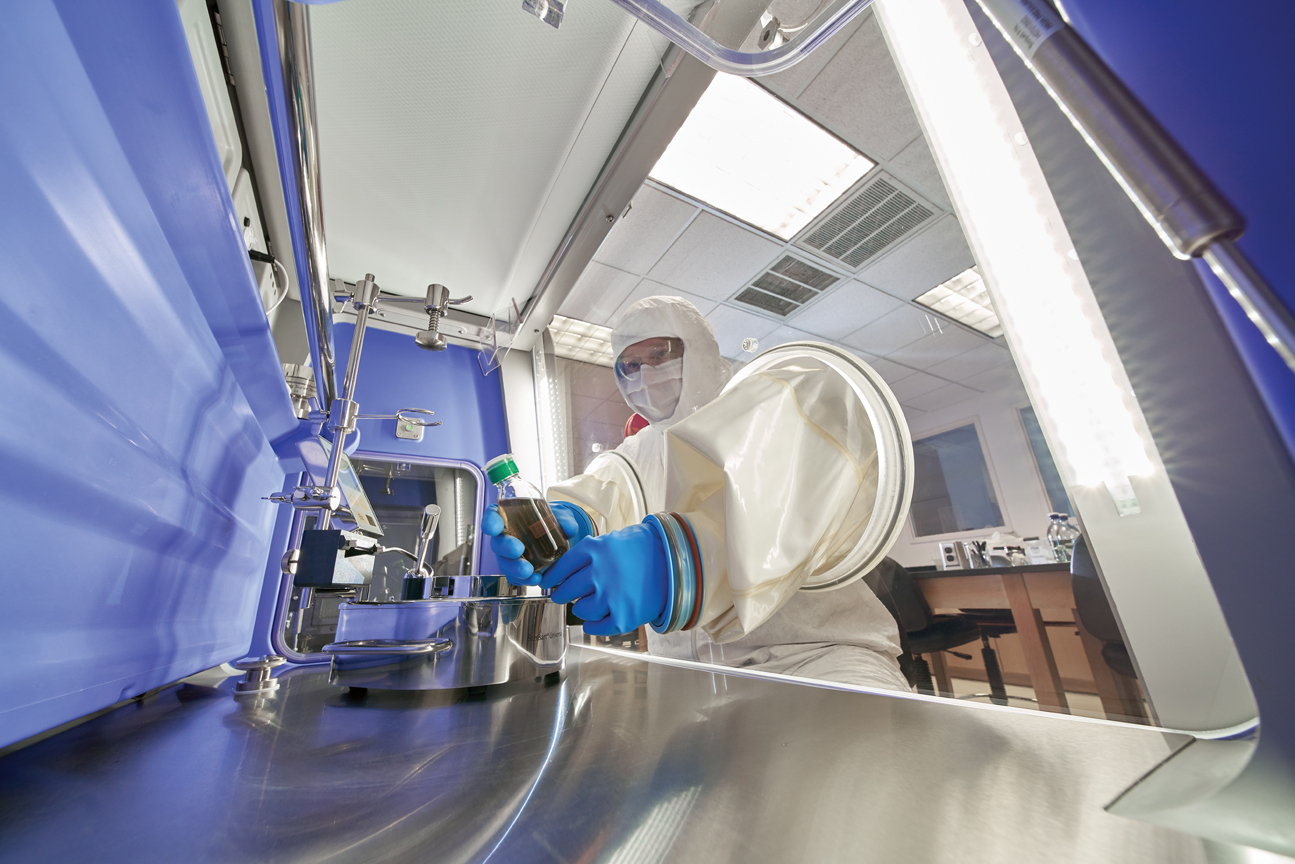 A new study by DuPont Personal Protection which assesses the performance of reusable garments for cleanroom applications could lead to a radical change in controlled environment practices. The results, which the company has published in a whitepaper, confirm that reusable garments are vulnerable to damage from laundering and sterilization "" and that the evidence that a garment has been compromised is often invisible to the naked eye.

The results could have far-reaching implications, particularly for those working in the medical devices manufacturing, pharmaceutical, biotechnology and research industries. Still a relatively new introduction, single-use textiles such as Tyvek IsoClean reduce the risk of contamination and will become an increasingly important element of any contamination control strategy.

Reusable garments used in sterile and aseptic production require repeated laundering and sterilization cycles to maintain their effectiveness, using such techniques as gamma radiation. Physical property data are often available for new cleanroom garments: however, there are less data available throughout the entire garment life. DuPont's new study is intended to address this information gap.

Says Jean-François Teneul, Global Business Manager for the Controlled Environments section of DuPont Personal Protection: "Most contamination within aseptic processing areas is caused by the humans working in the cleanrooms. When selecting reusable garments for use in controlled environments, it is important to understand how they will perform over their intended lifecycle. In addition, for potent product handling, cleanroom garments must perform a dual role: not only to protect the product from the operator, as with aseptic processes; but also to protect the operator from the hazardous chemicals. We felt it was necessary to provide these professionals with data on which to base a more informed choice."

DuPont conducted the study to map the properties of reusable garments typically used in cleanrooms when exposed to repeated laundering and gamma radiation, in order to learn how the performance of those garments changes with each cycle. The scientific study focused on fabric performance and examined garment properties such as polymer structure, permeation, tear strength and Bacterial Filtration Efficiency (BFE) to determine how they are negatively impacted by cleaning and sterilization regimes over time. The tests, which were undertaken by third party laboratories, revealed significant impacts on critical aspects including protection of the process and the wearer, durability and comfort.
Among the key findings were:
Changes in polymer structure: while gamma radiation is effective for sterilization it can also impact polymers that make up reusable garments. Changes to the polymer matrix will ultimately affect the properties of the fibres that make up the garments, and the garments themselves.
Breathability and barrier: barrier decreases while air permeability increases, which means the garment is providing less protection over time.
Particle shedding: as exposure to gamma radiation and laundering increases, so does the amount and variability of particle generation.
Tear strength: increased gamma radiation and laundering exposure reduces tear strength.
Bacterial Filtration Efficiency: with a BFE higher than 98%, single-use textile Tyvek IsoClean has the ability to better filter out bacteria compared to reusable cleanroom textile, which has a BFE below 70%.
These changes are not always visible to the naked eye, so visual garment inspection alone may not be sufficient to understand garment performance. Based on these findings, the study offers the following recommendations:
Consider performance data over the entire garment life cycle.
Enact testing protocols to monitor the performance of garments as they age, based on the risk assessments and needs of each individual cleanroom.
Establish criteria for taking garments out of service when they no longer meet functionality requirements.
In conclusion, Jean-François Teneul says:
"Based on the results of our scientific study - and in the context of the draft version of the revised GMP Annex 1, which includes more Quality Risk Management (QRM) principles "" the focus will have to be not only on the behaviour and gowning procedure of the personnel, but also on the performance of the cleanroom clothing system and the specific risk assessment of cleanroom garments. The study data will allow the responsible person to make a proper assessment of the contamination risks and costs involved in their applications and to decide whether reusable cleanroom garments or single-use cleanroom garments are the right choice."