AP&S Expands Management at Beginning of 2021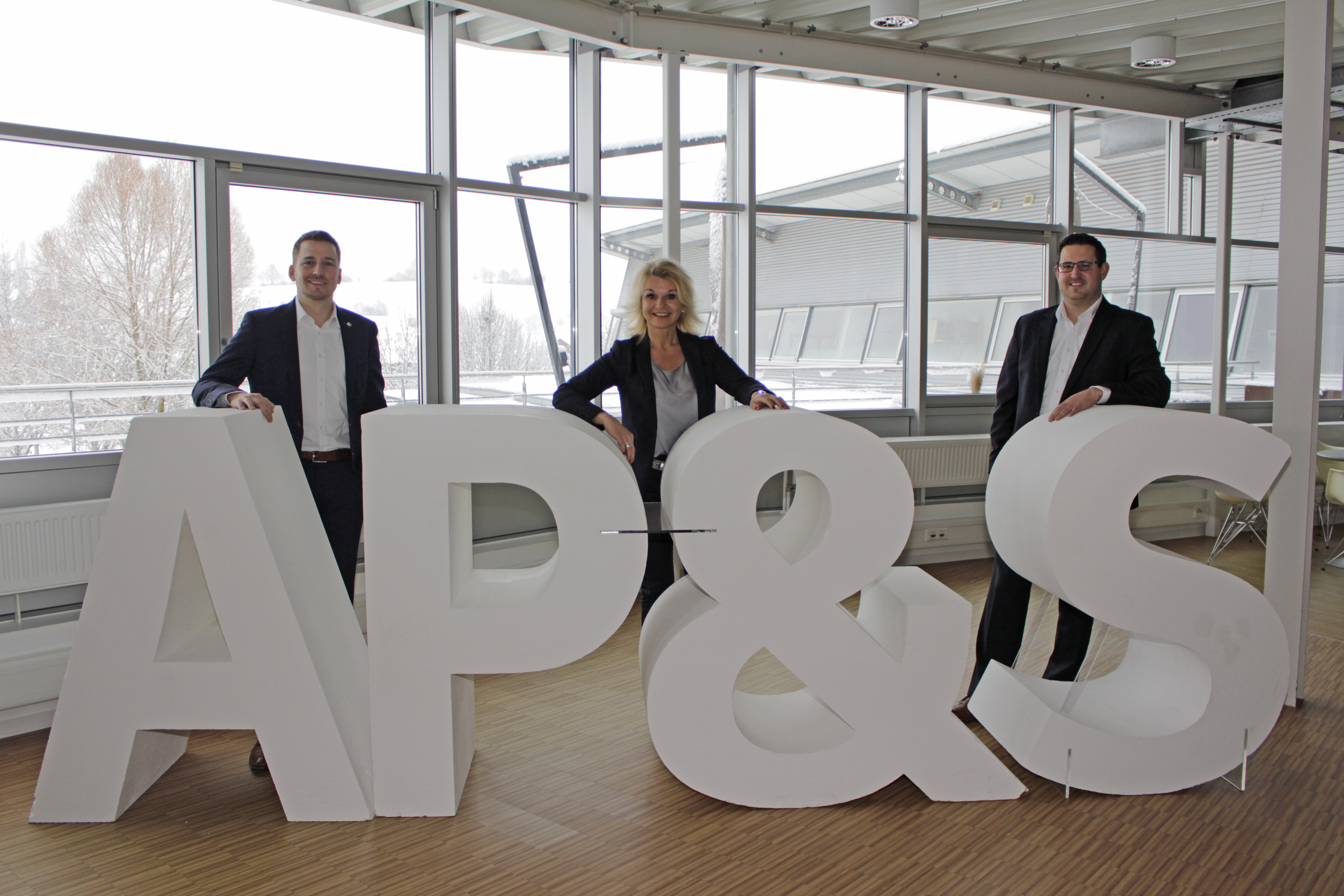 The new trio management team at AP&S:Tobias Bausch, Alexandra Laufer-Müller und Tobias Drixler (from left to right)
In addition to Alexandra Laufer-Müller, Tobias Bausch and Tobias Drixler will be responsible for the business of the wet process equipment manufacturer from Donaueschingen (Germany) as managing directors.
"I am very pleased about the expansion of the management team", says Alexandra Laufer-Müller, who founded AP&S International GmbH in 2003 together with the shareholder Horst Hall and has now been at the forefront of the company as CEO for more than 18 years. "In recent years, the company has developed very well. The number of employees has grown steadily. With the expanded management team, we intend to continue this growth. Both colleagues who have been appointed to management come from our company. They bring valuable experience, the necessary expertise and the best knowledge of our target markets, customers, products and our corporate culture", Laufer-Müller continues.
As CMO & CTO, Tobias Bausch will be responsible for Marketing & Sales, Product Management, Process and Product Engineering as well as Mechanical and Electrical Design. The married family father has been with AP&S since 2007. In 2015 he took over the position as Sales & Marketing Director, then in 2019 he became Vice President Sales & Marketing and authorized manager.
Tobias Drixler, who has been with the company since 2006, will be responsible for After Sales, Services, Manufacturing and Commissioning as COO. After completing his studies in mechanical engineering, he first worked in mechanical engineering and technical sales, both at AP&S. In 2016, he took over the responsibility as Director After Sales & Service and then in 2019 the position as Vice President After Sales & Service and authorized manager.
Thus, both have experienced and shaped the development of the company pretty much from the very beginning. Both emphasize that they are looking forward to their new tasks as managing directors and very much appreciate the trust placed in them by the shareholders.
"I am convinced that with the expanded management team AP&S is excellently positioned to face future challenges, to further expand our market position and to secure the successful future of the company", Laufer-Müller concluded.